"C" Minus 1 – Yes Really!
Less than one week to go.  There is no way to avoid it, no more chance to rest – Christmas is coming and guests are likely to be descending on you too!  Perhaps like me, you enjoy seeing your extended family, but don't enjoy preparing for their arrival.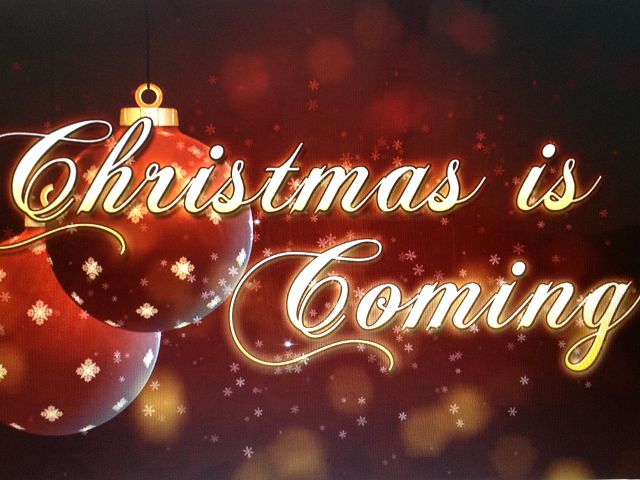 This week I am giving you five very basic but essential tips to help you get ready:
Make it clean!
Sounds obvious, but is certainly easier said than done if small children are about! Use them to your advantage, though, children love to feel important so delegate jobs and help share the work.
Tidy up!
I already wrote in previous blogs about using the build-up to Christmas to declutter for charity or indeed to make a bit of money. This is your final chance to make more space before you are submerged under a deluge of more "stuff".
Eat, drink and enjoy
It's easy to fall into the trap of automatically buying the things that you enjoy, so ensure you think about your guest's tastes too. For example, if you don't like Christmas pudding, but everybody else does, there is no reason why they should miss out. On the other hand, don't buy something just for the sake of it. If nobody likes brussels sprouts, then there isn't a law that says they must be part of the meal. Honestly.
Your furry darling
Not everybody loves kitty or pooch the way you do so find out with your guests before they arrive. Also, pets often don't like extra noise so if possible find a dedicated space for them to retreat to when you are entertaining.
The smallest room!
A hygienic and pleasantly smelling bathroom is a must at all times. Make sure you check at regular intervals and have fragrance spray and an obvious cleaning brush in sight for your visitors.
That's it, final installment–we're there. Merry Christmas when it comes!!
Get in touch with us at Greenway Associates call us on 01737 652737.
RECENT PROJECTS
At Greenway Associates, we have completed over 2,000 architectural design projects
BINFIELD ROAD
admin
2022-05-30T07:39:03+00:00