Extension ideas for small houses
to maximise limited living spaces
Even with a small budget or limited space, a well thought out addition to your home can greatly maximise your living spaces and make the most of what you already have. You can use this to your advantage by enhancing natural light to make rooms look bigger. Linking existing areas of the property can help you create a layout that is more cohesive and give you some more breathing room. 
We have compiled a list of extension ideas for small houses that will add the value and space you're looking for. From smart loft conversions to slim side-return extensions – there are plenty of options to improve the layout of a smaller property. Many of them are also planning-permission friendly, so you don't have to worry too much about the hassle of getting it accepted!
When building an extension to a house, especially one you have lived in for some time, it can be tempting to want to make drastic changes. However, often smaller and more strategic extensions can effectively unlock the property's potential. Rethinking the current layout and carefully planning the usage of each space will get you off on the right foot.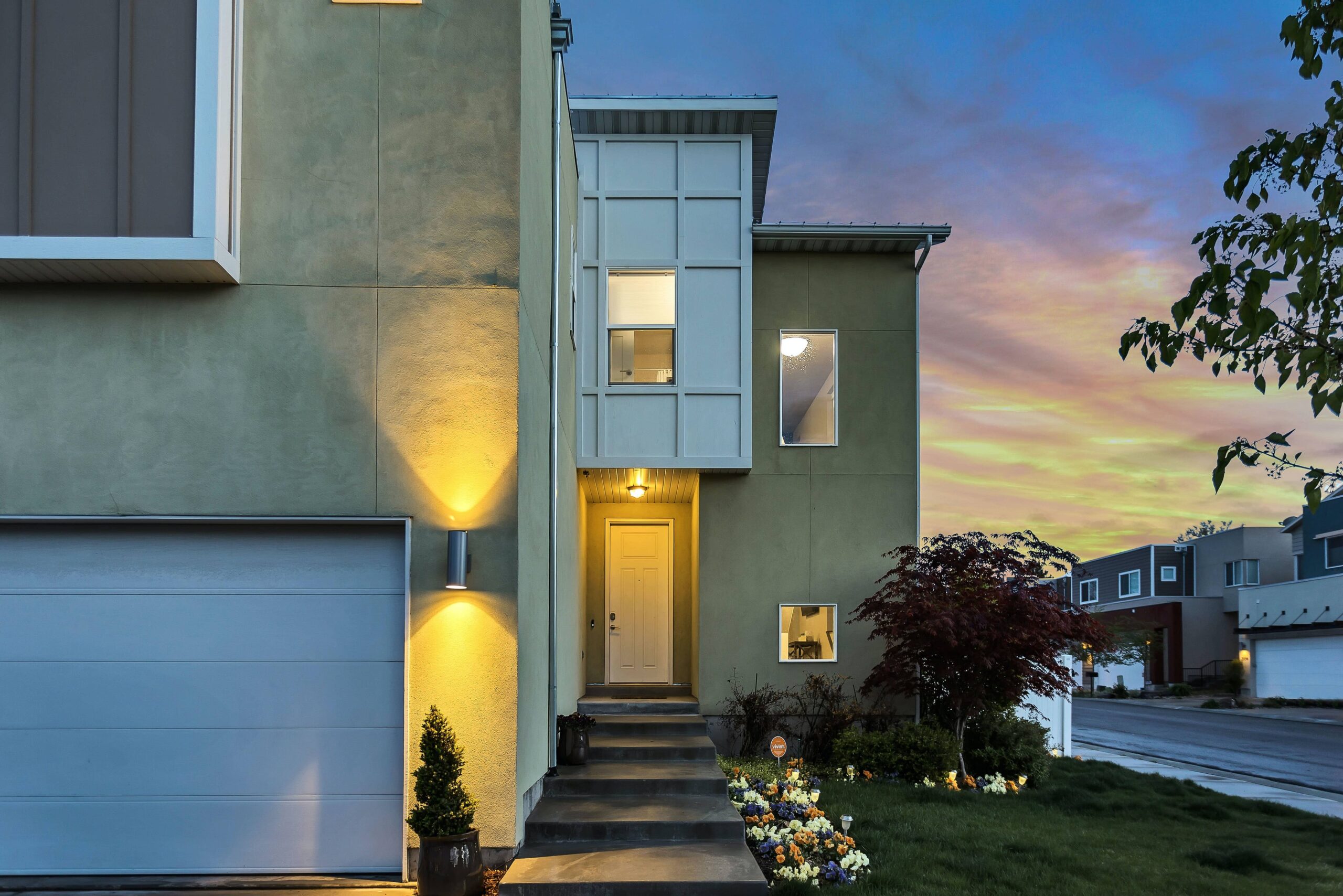 Kitchen extensions
With a smart addition, a small kitchen can become a more open and welcoming space for cooking, eating and socialising. Extending out and even adding some larger French doors will provide you with adequate extra space to make the existing room feel much bigger. Giving one room a multifunctional aspect helps to make a small space feel more valuable in terms of how you can use it.
When it comes to planning extension ideas for small houses, we usually find kitchens towards the rear of a property, allowing us to extend into the garden area. This provides a prime opportunity to link the outside and inside spaces – creating more light and effectively doubling your area. French or bifold doors can be a great means of doing this, without sacrificing more garden space than you need to. 
A rear extension can already encroach on the outdoors, but if you wanted to add to this further it could diminish the value of your property. Whereas, just having the ability to seamlessly transition from indoors to outdoors gives you heaps of space on top of these kitchen extensions. There's no need to use up any more of your green areas than is needed – it just takes some strategic planning to make sure the space is being used as effectively as possible.
Loft conversions
Most lofts can be found overcrowded with forgotten furniture and things you've kept 'just in case'. But in reality, there are far better things you can do with your loft to really maximise the space you have. You don't want anything to go to waste and that's why these extension ideas for small houses are so important. Whatever you intend to use it for, loft extensions can be a really effective way of adding extra living space to your home. 
You'll need to get the tape measure out before you go ahead with any decisions on this, however. The roof should ideally be at least 2.2m high at its tallest point to allow for the room needed in a conversion. To make the most of the available space, you'll need room for staircases and general access, so any lower than this might not be the right move for you. If not, you can still consider storage options and look at ways to incorporate new and more space-saving features into the existing loft.
Whether you're thinking of creating a spacious new guest room or a cosy hideaway for the children, loft conversions are great extension ideas for small houses. The addition of skylights or new windows will brighten up the new area and make it seem even bigger and brighter. Sloping roofs can mean it's beneficial to keep the open plan design. But with clever interior zones, you can still make the space multifunctional and spacious.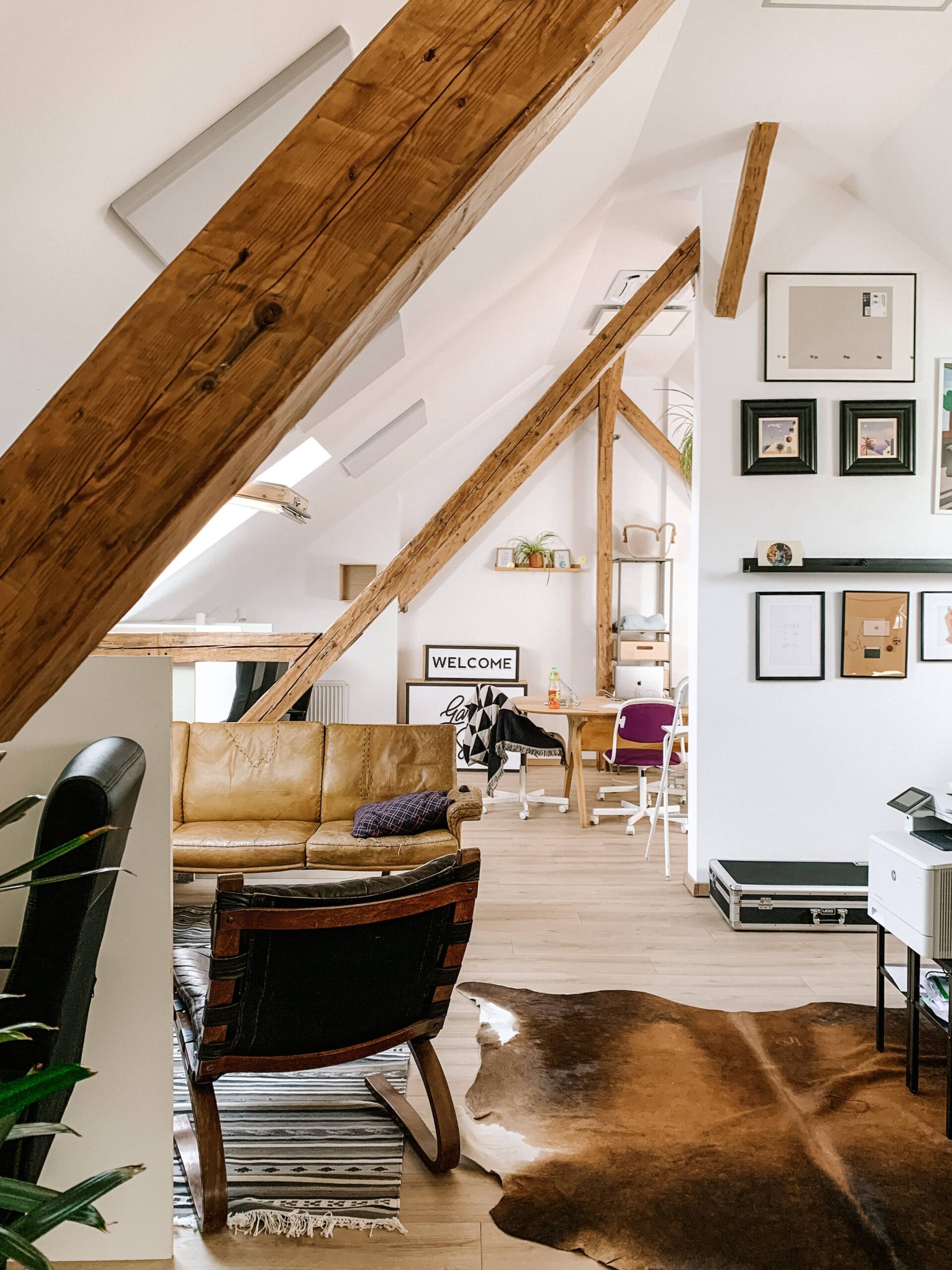 Basements
There are a lot of countries that include basement space as standard when buying a property. While they are few and far between in the UK – if you're really short on space and are reluctant to extend out on your property, basement extensions could be an option for you. New basements add considerable value as well as square footage to your home so could be well worth the investment if a loft conversion or rear extension isn't for you. 
Not only are they similar to lofts in the way they are useful for storage or plant rooms – they can provide you with even more space than other extensions and can be used for any purpose you like. They don't come with the height restrictions of a loft and you can design the floor plan to suit your needs entirely. If you want the rooms to span the entire floor plan of the existing house, you could have the space to create multiple, extremely generous rooms.
Also, the benefit of underground extension ideas for small homes is that they are thermally efficient. They can maintain temperatures more consistently and efficiently than rooms above ground. This means you probably won't see such a large increase in heating or air conditioning costs on completion. 
Porches
If you are looking for a smaller, more subtle approach why not think about investing in a new porch? They can be an effective buffer and work to separate elements of your home. Perhaps you don't want your front door to open directly to the living room, or you want a more spacious hallway – a porch can help you achieve this. A small addition can make a major difference in the way your space is being utilised. 
A porch can complement the exterior of a property and enhance the style of your home. But when used correctly, they can be extremely practical too. As we mentioned before, they provide a nice separation between the outside and the living quarters. This, paired with the usual large windows of a porch creates a much more welcoming environment and warm feel to the entrance.
As well as this, it gives you somewhere separate to the areas you entertain or relax in to store things that otherwise might not have a place – such as muddy shoes and wet umbrellas. Your house will feel much more organised with even this small addition to the space. Clutter can take up a lot of much-needed space so especially for properties with limited space in the first place – allocated storage areas are a must.
Outbuildings
If you're looking for a detached extension, outbuildings like summer houses can be a great addition to give you more usable and bespoke spaces to design for any purpose. It essentially gives you an additional room away from the main house so you could transform it into something that may not be suitable for the main space. Maybe you want to take up an instrument or new hobby. It could make a fantastic music room or bright and airy studio. 
Another benefit of an outbuilding is that it gives you space separate from where you live and relax, but it's just down the garden. If you're finding yourself working from home a lot or without much space for yourself – this could be the solution. Leave work outside and return to your home comforts without having to commute. Or simply have a quiet space to build a home away from home.
Not only is it practical, but if designed and built well, an outbuilding can greatly add to the aesthetic of your home and could even increase the value of a property. It can be a true extension of the home and feel natural within the garden space. Even a small room that is decorated well will feel like a seamless transition from outside and the exterior can complement your property nicely – extending the plot right the way to the bottom of the garden.
Greenway Associates can implement your extension ideas for small houses
It is apparent that no matter how limited your space – there are plenty of options for maximising living spaces in small houses. Working with an architect and planning well will ensure that every possibility is considered to come to the best conclusion. Any addition to your home will need to be designed to complement the existing property in order to add value and for it to be a worthwhile investment. That's where Greenway Associates can help.
Here at Greenway Associates, we specialise in planning and architectural design for a range of home improvement projects. From home extensions to loft conversions, we cover it all! And, we also provide planning approvals, building control approvals, and interior design services in Surrey, London, and beyond.
Whatever your inspiration, we can make it come to life. To find out more about us, what we do, and how we can help your home improvement project be the best it possibly can be, click here to explore our website, or here to get in touch with us today.  
RECENT PROJECTS
At Greenway Associates, we have completed over 2,000 architectural design projects
BINFIELD ROAD
admin
2022-05-30T07:39:03+00:00