Isle of Wight Architecture: A Historic Island Full Of Interesting Buildings
What does the founder of Greenway Associates do on a break to the Isle of Wight? Study its architecture, of course…
In today's blog, I'll be sharing insight into some of the stunning Isle of Wight architecture from my latest trip away to the area. Steeped in history, ranging from the Royals to the Romans, it's certainly not short of stunning architectural wonders you won't want to miss! Travel back in time with us and explore some of my top picks below – and, why not take inspiration for your next home improvement project whilst you're at it! Looking into the past can be an excellent resource, sparking your creativity to incorporate historic elements you may not have otherwise considered. After all, trends come back around – even if they do originally date back to the 12th century!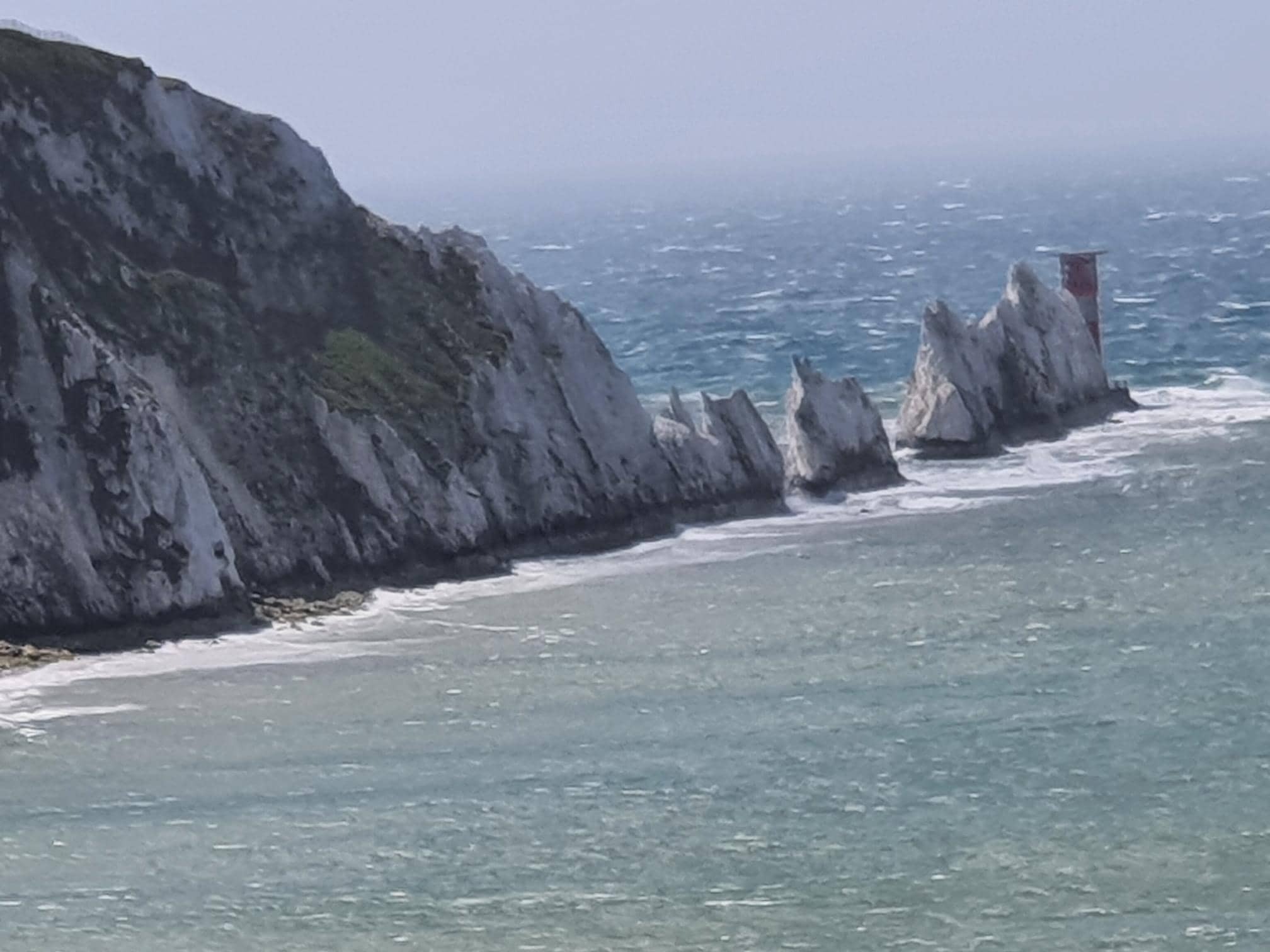 Exploring the IOW
Previously known as Wit – as referred to in the Domesday Book, meaning "place of division" – the IOW is a stunning island just five miles off the coast of Hampshire, separated by the Solent. Since Victorian times, it's been a popular holiday destination for both English locals and those from further afield. Known for its mild climate, coastal scenery and verdant landscapes, it's no surprise it attracts thousands of visitors each year. And, of course, it's interesting military architecture is a huge bonus for us architects! You can certainly guess why it's my top pick for a staycation in the UK. But I'm not the only one to frequent this area; it was also a popular choice for poet Alfred, Lord Tennyson and even Queen Victoria who adored the area so much Albert built her beloved Osborne House on the isle…
#1 Osborne House
No trip to the island would be complete without a visit to this royal seaside palace! Whilst it is not necessarily 'military architecture' the stunning building was used as the officers' convalescent home during World War I – and the architecture is certainly worth a mention. 
The house was built between 1845 and 1851 for Queen Victoria and Prince Albert as a summer home and rural retreat. Prince Albert actually designed the house himself, drawing inspiration to craft it in the style of an Italian Renaissance palazzo after he commented the area reminded him of the Bay of Naples. 
Thomas Cubitt was the architect tasked with the role of bringing this vision to life, his company was also responsible for the main façade of Buckingham Palace built in 1847. He worked hand-in-hand with Albert to ensure the palace was created in accordance with the couple's personal taste – an escape from the regal stuffiness found in the capital. Today, visitors can explore both the grounds and interior, allowing them to better understand the royal family's style. 
Following Victoria's death in 1901, the home was utilised as a junior officer training college for the Royal Navy. And, as we've already mentioned, the secondary wings of Osborne House were enlisted as the officers' convalescent home – Robert Graves and A.A Milne being two of its most famous patients. 
#2 Carisbrooke Castle
Sitting high and proud at the heart of the Isle of Wight, Carisbrooke Castle has been an artillery fortress, king's prison and a royal summer residence. There are traces of a Roman fort underneath the later buildings, most of which date back to the 13th and 16th centuries. Whilst some are in ruins, the main rooms remain in good repair and is a fantastic opportunity for all the family to delve into different periods of history. 
So, what about this architecture makes it so special? The castle was surrounded by additional fortifications in the 16th century when the Spanish Armada was expected. The Italian engineer, Federigo Giambelli was commissioned to make substantial improvements to the defences utilising the latest in European war design. Starting in 1597, Giambelli constructed a modern trace Italienne fortification: a squat rampart and ditch supported at intervals by powerful bastions, completely surrounded the old castle and bailey in a star formation, making it an impressive piece of Isle of Wight architecture. 
#3 Bembridge Fort
With fantastic views from all directions, the Victorian fort of Bembridge is a popular spot not only for its striking architectural features. Begun in 1862, the defence was built as one of a series of forts along the south coast, erected to counter the threat of a French invasion. 
The forts were nicknamed the 'Palmerston Follies' after the Prime Minister, Lord Palmerston and were the subject of ridicule after the French threat diminished, most never seeing military action nor having fired a single shot! Whilst they may have not actually seen any action – and cost a whopping £50,000 just to sit there, they are impressive buildings to witness. 
The most striking feature is a series of three caponiers extending into the ditch, serving as another measure of defence. These are on two levels, with firing holes on both levels; should an enemy gain the ditch floor, they would be caught in a crossfire between the capones. You can witness these impressive fortifications for yourself on a guided tour, allowing you to fully immerse yourself in the historic military architecture.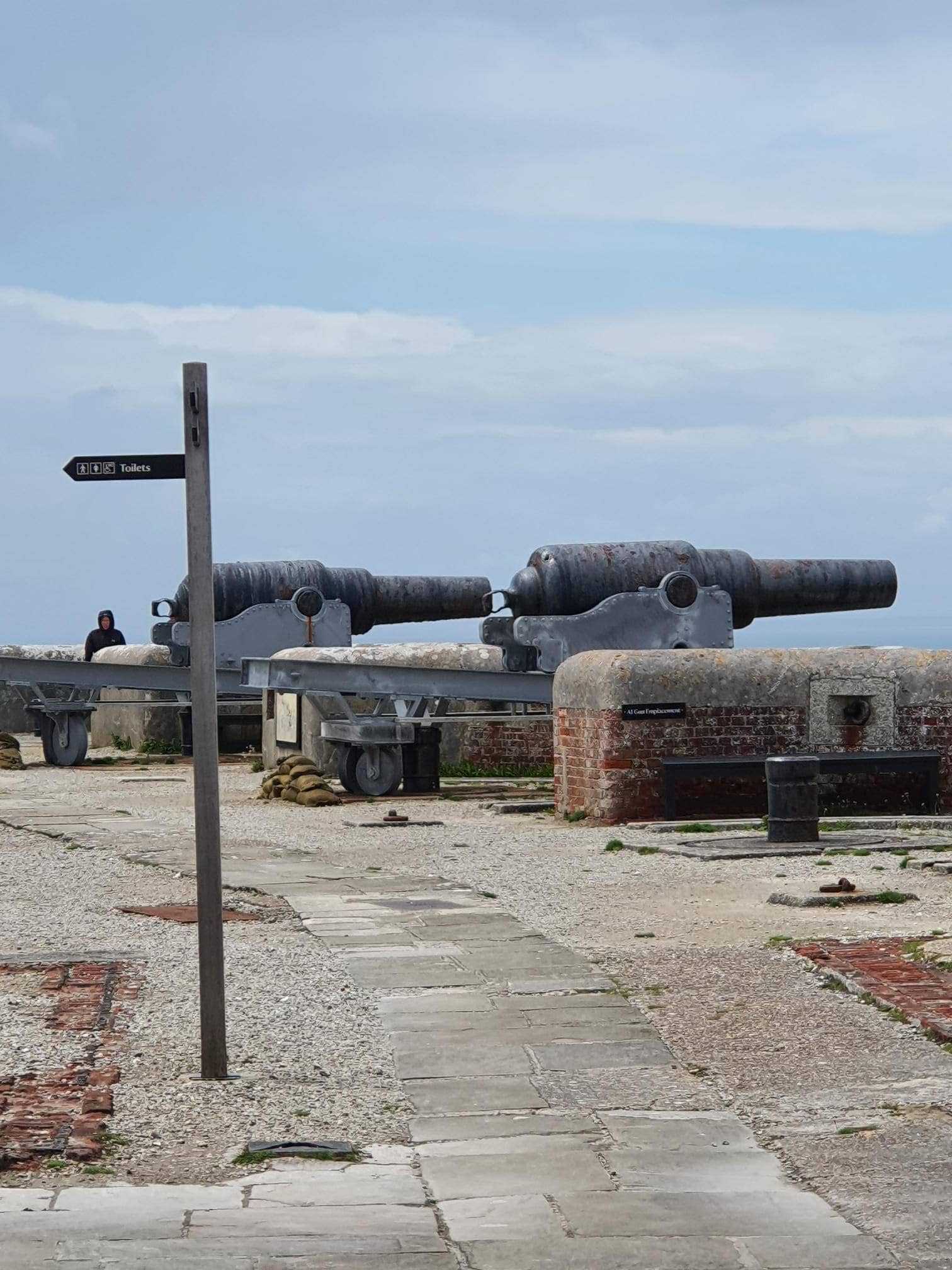 #4 Needles Battery
When the threat of the French invasion loomed in 1860, Lord Palmerston launched an ambitious programme to expand the country's naval defences. And so, a gun and lookout was positioned at the most western tip of the Isle of Wight, established upon the Needle Rocks.
The battery was defended from landward attack by a deep ditch and approached only through a gatehouse passage, reinforced with earth to secure its foundations. Within the walls are two command posts for controlling gunfire and an underground tunnel leading to a forward searchlight, cut into the rock face overlooking the Needles. Whilst the French invasion never materialised, the battery was utilised throughout both the first and second World Wards, ideal for anti-aircraft shooting due to its enviable cliff-side position. 
To access this interesting station point, you'll have the choice of several hiking paths, each offering stunning scenery of the chalk cliffs. With its remote location, drinking water was difficult for those stationed there to access – perhaps a fall in architectural design!
#5 Yarmouth Castle
Yarmouth was the last and most sophisticated of Henry VII's coastal defences featuring the first new-style 'arrowhead' artillery bastion in England. This architectural design was a step away from the traditional circular bastions previously favoured by Henry in the Device Forts. 
Another unusual feature of Yarmouth is that there is no central tower as in the King's other major castles. Yet this is perhaps due to the fact that the castle was not built solely to defend against sea attack; most of its firepower was concentrated on the Solent to guard against in-land invasion.
This impressive Isle of Wight architecture continued to serve as an important military fortification until 1945, used both as a fortress but also as a transport hub and a stores depot. Today, it's a popular picnic spot for tourists to enjoy the views of the crystal-clear sea!
Isle of Wight architecture: Incorporating historic elements into your home improvement
Unlike the Romans or Royals, you likely aren't looking to defend against an invasion! However, there are some stunning architectural elements utilised in these striking fortifications and buildings that can be reflected in your own home design. Consider incorporating Italian Renaissance characteristics or draw upon the rectangular castle structures found across the Isle of Wight. 
Historic points of interest are a fantastic resource that many fail to utilise, yet we can learn a lot from the past! We hope this blog has helped shed a little light on some of the considerations our ancestors had to make when designing their military defences. It's certainly an interesting topic and if you have the opportunity to see these structures in person, I highly recommend it!
Working with Greenway Associates
Here at Greenway Associates, we can guide you through every step of the process of home improvement, suggesting how to incorporate some of your favourite historic elements into your design. From planning approvals, construction drawings, interior design, and overseeing the project, we are here to help. To find out more about how we can help support you and your dream project, find out more about us by visiting our website or get in touch today to discuss!
RECENT PROJECTS
At Greenway Associates, we have completed over 2,000 architectural design projects
BINFIELD ROAD
admin
2021-04-14T07:54:26+00:00