Warm up this winter without bigger bills
Insulation and renewable energy tips
The building industry hasn't changed much in the last 500 years. Designs may change and fashions may come and go, but the fundamentals of bricks and mortar still hold good. However, we have recently seen a dramatic leap forward in one particular aspect of house building: energy efficiency.
Watch the news or read the papers and the next story about global warming and our environmental impact is never far away. But last year it emerged that in the UK, bucking the trend across the rest of Europe, our electricity consumption is in decline – down 9% in the past seven years. This may be in part due to the reduction in manufacturing but that doesn't give the full picture.
The fact is that UK homeowners are embracing energy-saving initiatives, like LED light bulbs. As we brace ourselves for the coldest days of winter, it's a good time to pay attention to the energy efficiency of your home and consider some of the new, renewable energy sources that are now readily available.
Keep the heat in
Before you begin to rethink your heat sources, you need to make sure that any warmth that is generated stays inside for as long as possible. This is what we call the thermal performance of a house. How well does it retain heat?
First check for draughts, starting with your external doors, and plus any gaps where those jets of icy wind blow in. There are various insulating products you can use, such as self-adhesive foam strips and insulating brushes for the bottom of doors. Check those keyholes too!
Next make sure you're not losing heat unnecessarily through the roof and walls by insulating with the recommended thickness of wool or foam. If your loft is not easy to access, you can pay a company to come and pump the insulation in, much as they do with cavity walls. For a typical uninsulated semi-detached house, £300 spent on loft insulation should save you around £130 a year*. That means it will have more than paid for itself after just three years.
The other big source of heat loss is single-glazed windows. Once upon a time, double-glazing meant sacrificing the character of your house for ugly plastic replacements but these days there are plenty of firms making beautiful traditional casement and sash windows with double or triple glazing and excellent heat retention.
If you're concerned about the cost of replacing your windows, heavy curtains can go a long way to reducing the heat lost.
Heating your home
Efficiencies in the way you heat your home can range from your heating schedule to the energy source you use. It used to be the norm to let your house go cold during the day while you were out and at night while you were asleep, then heat it up in the morning and evening. It seems like an efficient use of energy but that is actually not the case.
A more efficient approach is to maintain your house at an ambient temperature. Rather than forcing your boiler to work its socks off twice a day, you allow it to gently tick over. You can compare it to driving a car. Constant braking and heavy acceleration uses a lot more fuel than driving at a steady speed.
In this respect, underfloor heating has been a fantastic addition. Not only does it give you a lovely warm floor, it warms the room more evenly from the very bottom and, best of all, it keeps your rooms at the temperature you want 24 hours a day while using less energy! A win-win if ever there was one.
Underfloor heating systems have evolved quickly too, so you can now retrofit them onto existing floors without having to dig down, lay thick screeds or raise the floor level more than about an inch. We installed just such a system in a 17thcentury cottage and the effect was superb.
Renewable energy sources
Modern gas boilers are very efficient but the future lies in alternative energy sources, including solar and heat pumps.
Solar panels are improving all the time, both in terms of their efficiency and their appearance. If you have a historic period house, covering the roof in solar panels may not be appropriate, but there are products now that integrate with traditional slate roofs and this aspect of the technology is bound to go on improving. We installed some solar panels at the 17thcentury cottage without compromising the olde worlde appeal of the thatched building.
Another piece of heating technology we installed in that property was an air source heat pump (ASHP). This is effectively like a refrigerator in reverse, taking air from outside and using it to warm a coolant at low temperature. The coolant is then compressed to heat it further and this heat is transferred to your hot water and heating system. For more detail, see this post.
The system uses electricity to drive the pump but the energy produced exceeds the energy consumed, so you're getting something for nothing.
A ground source heat pump (GSHP) works in a similar way, taking its warmth from pipes buried in the ground, rather than from the air. GSHPs produce more energy than ASHPs but that latter are much easier and cheaper to install. We can advise you on either source and will coordinate the installation for you.
Any time is a good time for energy saving
If you're having work done on the house that requires excavations, such as an extension or a new garden building, it's the perfect opportunity to install a heat pump and underfloor heating as part of the project. Just give us a call and we can advise you on all the pros and cons and the best way to proceed.
The sooner you take steps to make your home more energy efficient, the sooner you will start enjoying lower fuel bills, as well as a more comfortable home and the knowledge that you're reducing your carbon footprint.
* Source: Energy Saving Trust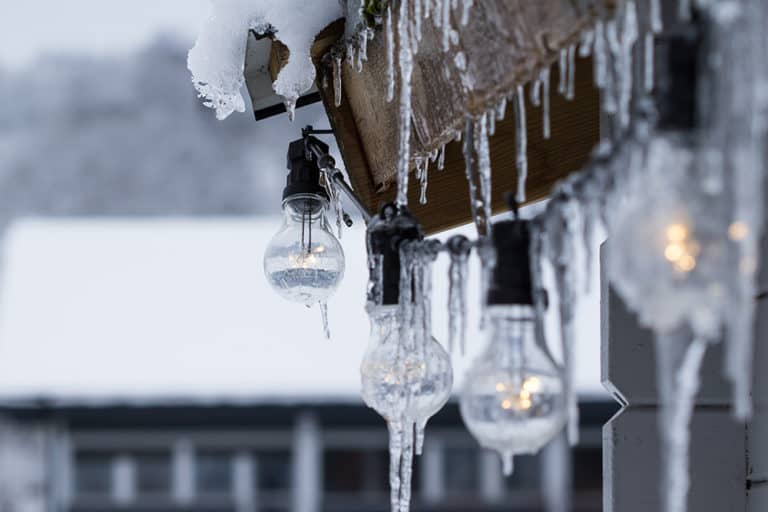 Thinking about upgrading your home energy system?
Call Greenway Associates on 01737 652737
RECENT PROJECTS
At Greenway Associates, we have completed over 2,000 architectural design projects
BINFIELD ROAD
admin
2021-04-14T07:54:26+00:00