5 ways to give your rear extension some wow
Adding a rear extension to your home presents an opportunity, not just to add valuable space to your interior living arrangements but to add visual impact too.
Some features of your interior design can, of course, be added after the build and you're bound to be inspired with ideas once you can see and feel the new space for real, but other features, like staircases and floors, need to be planned in early in order to maintain cost efficiency. Retro fitting is costly, disruptive and less likely to blend as seamlessly with the whole space.
In this blog I've picked out five interior features that can really add the wow factor to a rear extension and needn't bust your budget if you plan them in from the start.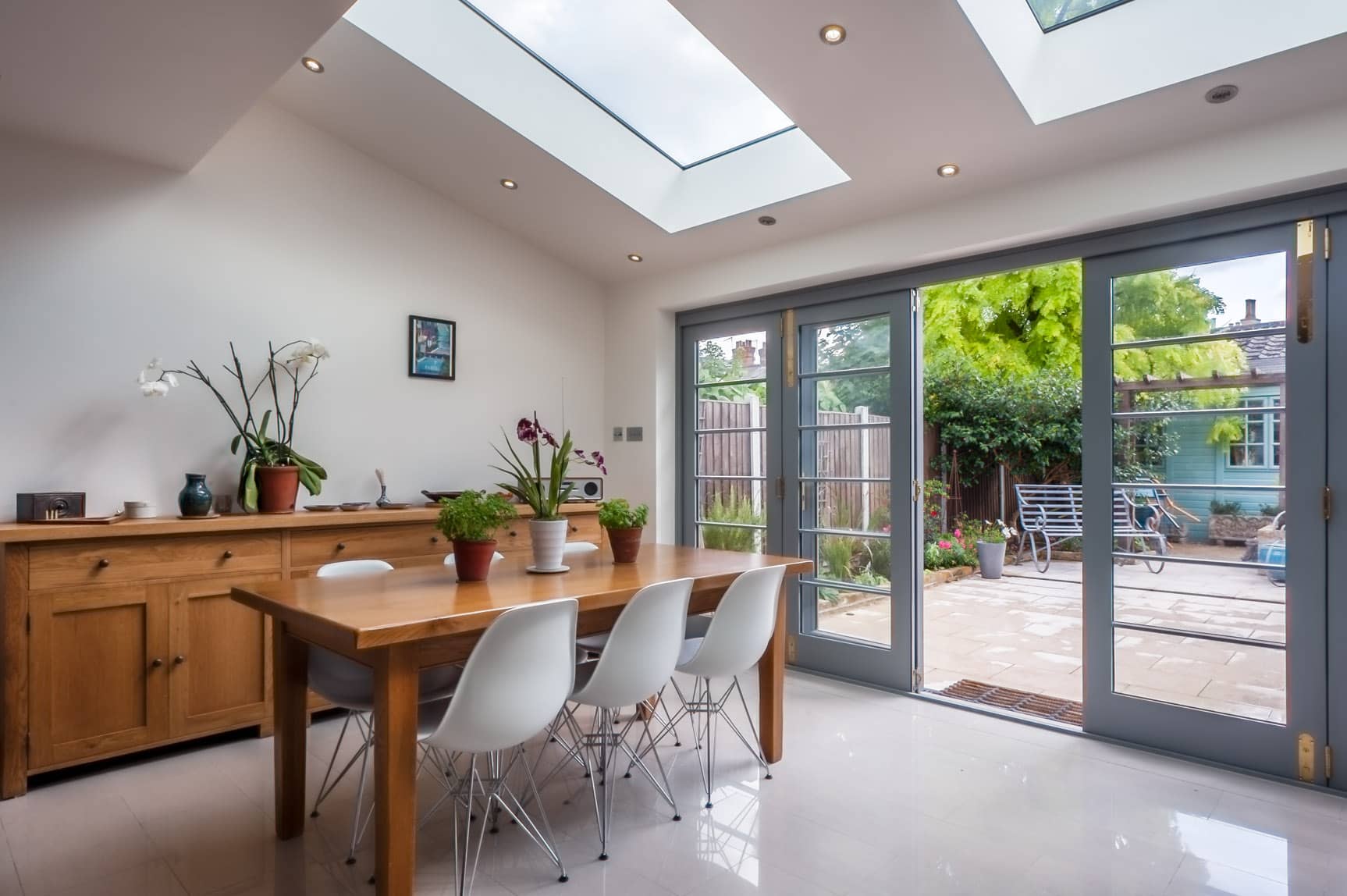 Dynamic doors and windows
Glass has become a key feature in any new construction. As well as letting in natural light, large, unframed panes provide an extra sense of space, a view to the outdoors and outstanding thermal insulation. Bi-fold doors are very popular. They allow you to effectively take out a wall when it's sunny and create an unbroken flow between indoors and outdoors. When it's cold, they keep the place cosy and let in plenty of light. You can extend this effect with the use of triple glazed glass walls, giving the whole extension the look of a glass box. Glass blends beautifully with any other construction material, especially old brick. So plan your windows and doors carefully; think about where you want natural light to fall; and think about privacy too.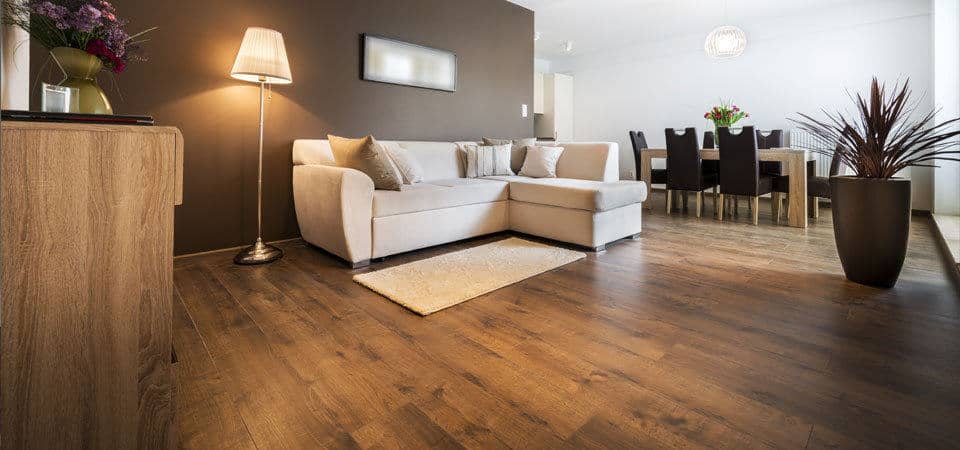 Fab floors
The use of materials is an important factor in interior design and your floors can set the tone. Stone, wood, concrete, carpet, tiles… the choices are many and varied. If you're having bi-fold doors, you can use stone tiles both indoors and out to create a continuous flow, which gives a very sleek, contemporary look. Hard wood flooring is both beautiful and versatile. Allow the natural grain to shine through or use stains and paints to create a funky, dramatic effect. Both these natural materials are more resilient and easy to clean than carpet and with underfloor heating they give a lovely warmth through the feet, so the need for carpet as an insulator is no longer relevant.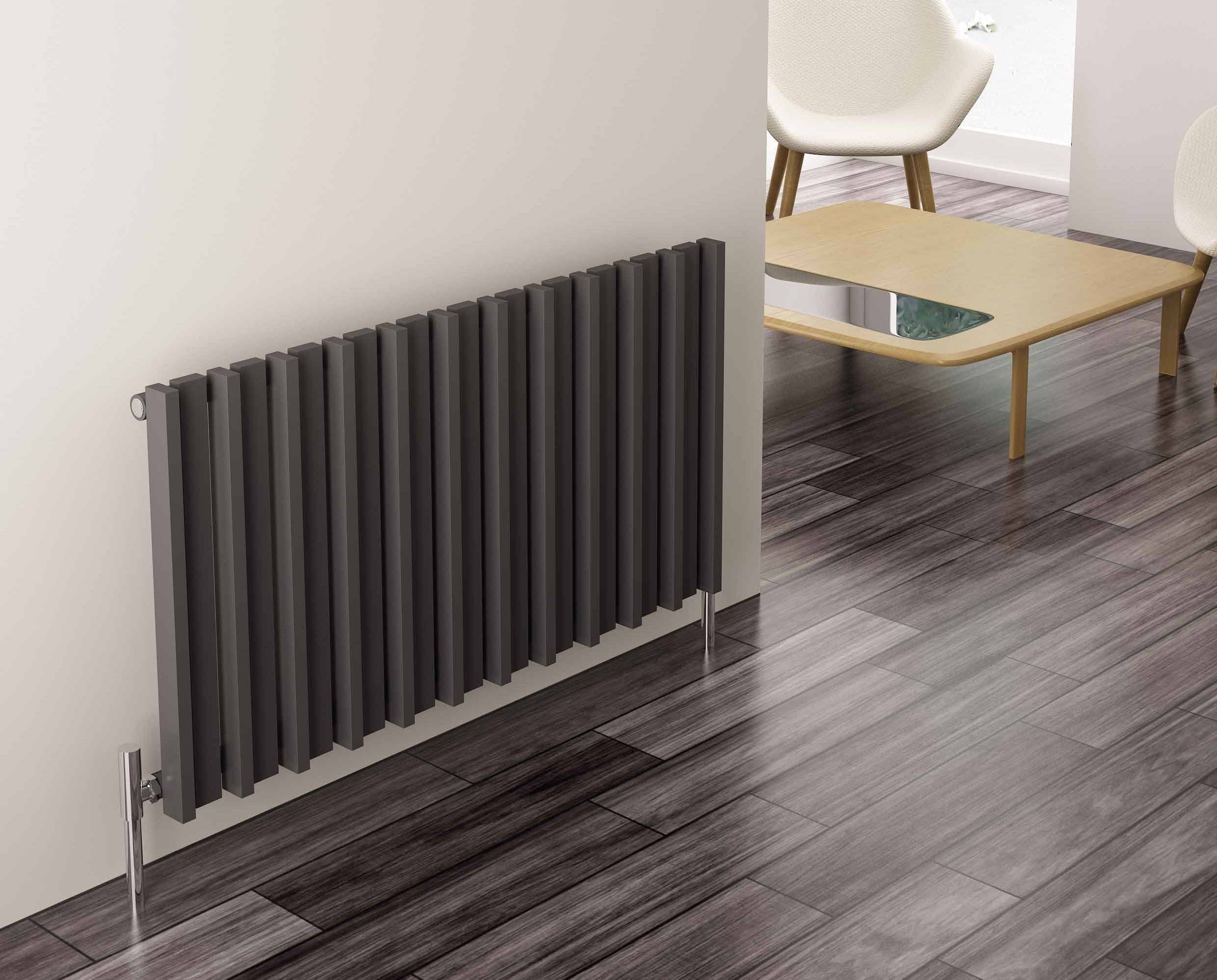 Racy radiators
Underfloor heating has numerous benefits: it's efficient, it creates a very pleasant warmth from floor level and it frees up wall space. However, if underfloor heating is not a practical option for you, if your extension is over two floors, or if you just want a feature fitting or two, you need to think about radiators. Rather than choosing bog standard rads and trying to hide them as best you can, consider going the other way and fitting radiators that create a design statement of their own. Designer radiators come in a glorious range of styles, from classic, ornate cast iron column rads to flamboyant modern fixtures that warm the heart as well as the room. Heating and plumbing will be built into the fabric of the building, so avoid disruption and cost down the line by doing your research and specifying your heating choices early.
Striking staircases
If you're extension is on two floors, you might well need a new staircase. This can be one of the trickiest considerations in any new building design. The traditional 'wooden hill to Bedfordshire' takes up a lot of space, which can compromise the rest of the layout, so speak to your architect about alternatives. A spiral staircase can be tucked away in a corner, or placed right in the middle of the room as an eye-catching feature. Either way it adds interest and saves space. Think about materials too. Using metal, glass or concrete instead of wood gives a more contemporary aesthetic.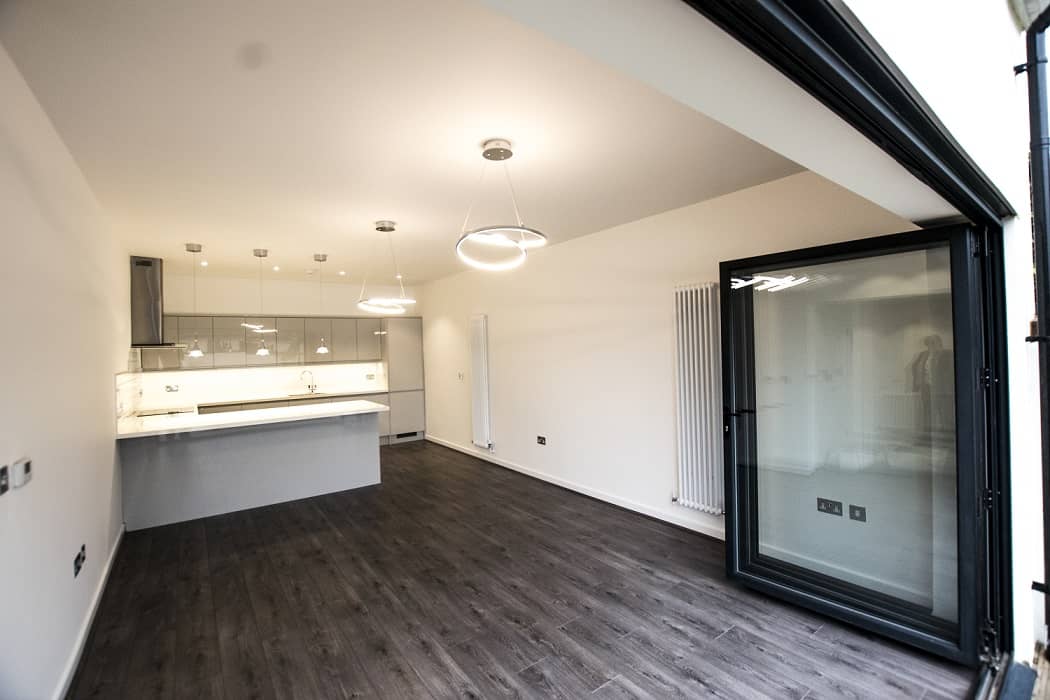 Lavish lighting
There are two aspects to lighting that can help to create real impact in your new extension: the light it gives off and the fittings themselves. Recessed spots, which have become ubiquitous in modern buildings, can create lovely lighting effects but are nothing much to look at in themselves. Of course, that's why they are so widely used. But a few feature lights can add an extra dimension, even when the lights are off. From classic chandeliers to modern designer ceiling and wall lights, you can find stand-out fittings that catch the eye like a work of art and, when used in tandem with well-placed spots, create impact and control for your interior lighting.
If you're planning an extension on the rear of your house, there are many things to think about. How many floors? Permitted development or full planning permission? Where to spend and where to save? Amid these major considerations, interior design features can too easily be overlooked until later in the process, when they become expensive add-ons.
By including the five considerations I've covered in your initial plans, you can improve the cost-effectiveness of the project, avoid delays in the build and achieve a better overall result. Why settle for good when you could have amazing?
Looking for inspiration for your new extension?
Get in touch with Greenway Associates
RECENT PROJECTS
At Greenway Associates, we have completed over 2,000 architectural design projects
BINFIELD ROAD
admin
2022-05-30T07:39:03+00:00