7 ways to make your derelict conversion shine
Everybody has a vision of what their dream home looks like. Whether it's a shiny newbuild, centuries-old cottage, or modern masterpiece, there are so many different ways to make your dream home a reality. An increasingly popular trend, however, is the idea of the derelict conversion. People take a previously derelict property and transform it into the home of their dreams! This allows them to have a home that feels custom, without having to start completely from scratch. And, it breathes life into an old property that would have otherwise sat there vacant. If you'd love to transform your own home, then this blog post is for you! Today, we'll be discussing X ways to make your derelict conversion shine and provide a great home for years to come
Our top ways to make your derelict conversion shine:
Consider your layout carefully
One of the best things about taking on a conversion project is that you start with what is essentially a blank slate. This means that usually, within reason, you can design your own layout for the finished result. So, if you're looking for ways to make your derelict conversion shine, think about choosing a layout that really adds the 'wow' factor and works for your lifestyle. This could be a large open plan kitchen and living area. Or, what about a room with gorgeous high ceilings? Perhaps you'd like a stunning feature staircase? It's up to you, but creating a unique and stylish layout is one of the best things you can do to create a truly unique home!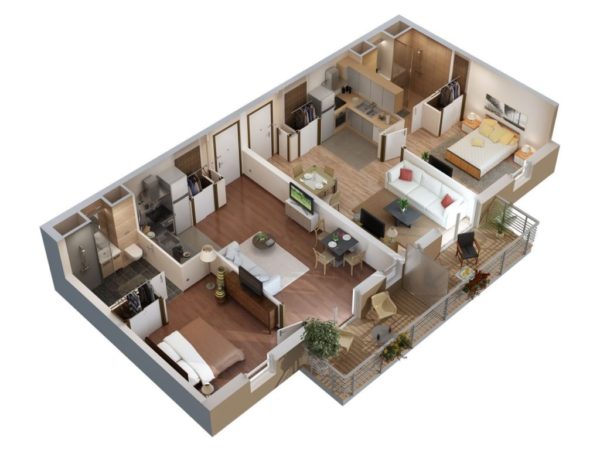 Can you add more space?
Many people are attracted to the idea of converting a property as it allows them to add on extensions and craft a home that has all of the space that they need. And, adding on a modern extension to an older property is certainly a great way to make it even more unique! Whether you want a bright and airy kitchen extension, enough room for an additional bedroom, or something even larger, extending can be the perfect way to get some additional space. As with the layout, you can customise your extension to perfectly suit you, ensuring that your derelict conversion is a home that you'll want to live in for years to come. Bear in mind that there may be limits to how much you can extend an existing property, so always seek professional advice before you start your project.
Think about your interiors and how they fit in with the wider property
Just as everyone has their favourite style of home, everyone has a different preference when it comes to interiors, too! Whatever your idea of the perfectly decorated home is, one of the best ways to make your derelict conversion shine is by choosing an interior style that perfectly complements your property. Some of the best conversions look amazing with interiors that are sympathetic to the original- think dreamy farmhouse interiors in a converted barn. Or, you could do a modern take and choose interiors that work well with the newly added elements of the home. It's completely up to you, but by working with what you've already got and ensuring that your interior decorating choices work in harmony with it, you definitely can't go too far wrong!
What about your outside space?
It's not all about the interiors when it comes to the best ways to make your derelict conversion shine! Your outside space is just as important and can really tie everything together. Not to mention the wow factor that a stunning garden can have. What you do with your outdoor space will depend on how much of it you have, as well as your personal tastes. As with interiors, there are so many different styles of landscaping to choose from. You could even mix a few! But, crafting your ideal outside space will make your project even better, and will be especially enjoyable in the summer months.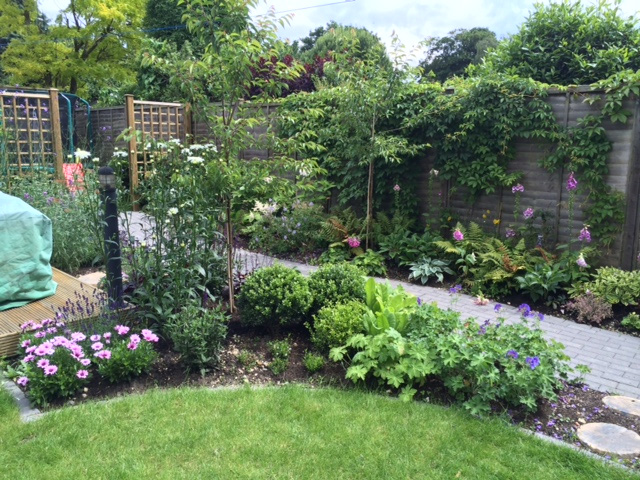 Combining old and new
What's one thing that the vast majority of derelict conversions have in common? Well, they take something old and add on the new, creating a fusion of history and styles. One of the greatest ways to make your derelict conversion shine is by going with this flow and  embracing the mixture of styles! Whether you want to keep the majority of the existing structure or add on lots of modern elements, this fusion between old and new is one thing that makes converted properties completely unique and in demand.
Add eco-friendly elements
Alongside conversions, one of the most popular trends at the moment is designing and building homes that are eco-friendly. There are so many eco features out there that doing this is a lot easier than it used to be (and also comes at less of a cost!). From planet-friendly insulation to solar panels, there's something to suit every project. And, you can have that warm and fuzzy feeling that comes when you know you're doing your bit for the environment as you create your perfect home.
Don't be afraid to take on outside help
Of course, when taking on any conversion project, you will require some outside help at some point. But, don't shy away from it, and make the most of the unique skills that contractors can bring to the project! They will have all the needed skills and expertise to make their particular part of it amazing. Whether it's a talented architect, skilled interior designer, or even a landscape designer, getting the professionals in to really ensure that your project shines is something that you're unlikely to regret!
Here at Greenway Associates, we love working with our clients every step of the way to ensure that they get an amazing outcome. We're planning and architectural designers who specialise in producing sustainable design solutions that provide the best use of available space. We cover construction drawings, planning approvals, interior design, and more. To find out more about us and how we can help you make your dream home a reality, please visit our website or get in touch with us today.
RECENT PROJECTS
At Greenway Associates, we have completed over 2,000 architectural design projects
BINFIELD ROAD
admin
2022-05-30T07:39:03+00:00