Building in the Caribbean, The Jamaican Way Part 1
Owning the land is the first place to start when desirous of building 'back home'. It may be family land and in such a case there must be some evidence of a title transfer to the proponent. Whether it is a New Build or an Extension, it is of absolute importance that the name on the title reflects the name of the person making the submission, as the local planning authorities will not accept the application. This is to prevent paying for work to be done to someone else's property. For the purposes of this forum, we will assume that you own the land, the boundaries are properly established and there are no encroachments on the property.
These are the recommended steps:
Establish what it is you want to do; this would be the creation of a design brief or program. I have found that most people know what they want and it is this that forms the basic sketches which lead to room sizes and floor plan layouts.
Determine your budget and divide it into, Professional Fees, Construction Cost and Interior Furnishing Costs.
Professional fees should include a ballpark figure for the application fees. These fees are normally within a range of 10 to 15% of the overall project budget (of course subject to negotiation!). You should consider fees for the basic consultancy team (this cadre can increase depending on the complexity of the project):
Architect (the professional who designs the building, integrating the structure and various systems into the design. This person will coordinate the efforts of the other consultants to adhere to the project timetable),
The quantity surveyor the professional who provides a detailed cost plan and bills of quantities for the project and develops the contract for the construction of the building.
Structural engineer specifies the structural design of the building to ensure robust stability
A land surveyor who might be needed to do a topographical survey of a steep sloping property and who will definitely be needed to complete a Surveyors ID to accompany the submission to the planning authorities.
E. Construction costs may vary depending on the remoteness of a location, delivery costs for materials, topography, availability of competent labour and the cost of chosen finishes and fittings.
F. Interior Furnishings are items that are installed after the house is constructed and will include domestic appliances (White Goods) plus hard or soft furnishings like sofas and beds etc.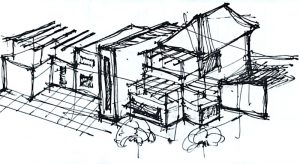 Report courtesy of Gavern Tate of GDT Designs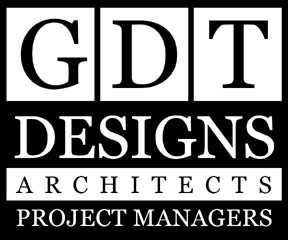 RECENT PROJECTS
At Greenway Associates, we have completed over 2,000 architectural design projects
BINFIELD ROAD
admin
2022-05-30T07:39:03+00:00