Building Regulations?
Building Regulation approval is required so that the government can ensure that the erected building meets a high standard of construction as part of the 1984 Building Act. When dealing with the application, Building Control considers 15 categories – including Structural safety, Fire safety, Electrical safety, Ventilation and Hygiene etc.
There are two routes the designer can choose from when embarking on the building regulation application. The first is the choice of Local Authority Building Control (LABC) and the second an approved agent. Whether you choose to use the LABC or an approved agent, the rules are the same, and appear to be more stringent as time goes on. Take for example the high cost of fuel, and the government's drive to meet European Union (EU) targets to lower CO2 emissions. These policies and others have a direct impact on the way the regulations are drafted on each review / update.
The regulations are filed in alphabetical order, with the title proceeding the alphabetic character e.g. "Approved Document (A) – Structure". As this is just a part of a suite of documents, in design circles it is referred to only as Part A. Below is a simple guide to the suite of 15 approved documents.
Approved Documents
Part "A" – Structure: The structural integrity of all buildings to prevent collapse.
Part "B" – Fire Safety: Considering the means of warning and a means of escape.
Part "C" – The Site: Site preparation and resistance to contaminants and moisture.
Part "D" – Toxic Substances: Considering the use of all materials harmful to health.
Part "E" – Acoustic: Protection against the passage of sound within and from outside.
Part "F" – Ventilation: Ensuring adequate ventilation based on the size and use.
Part "G" – Health: Food and sanitation, hot water safety and cold water supply.
Part "H" – Waste: Considering rain water drainage and human waste disposal.
Part "J" – Fuel Supply: Safe supply, storage and use, including smoke detection.
Part "K" – Fall Protection: For the use of stairs, ladders, ramps plus vehicle barriers.
Part "L" – Energy: Conservation of fuel and power by adequate building materials.
Part "M" – Disability: Ensuring adequate access to and throughout…for all users.
Part "N" – Glazing Safety: Particulars about glass safety, from 2013 now in Part K.
Part "P" – Electrical Safety: Design and installation of electrical wiring and supply.
Part "Q" – Dwelling Security: Particulars about the unauthorised access into homes.
A final twist to the story took place in 2013 as Part "N" – Glazing Safety was removed and absorbed into Part "K". At the same time the new "Approved Document (7) – Materials and Workmanship" was introduced. This, the only document to have a numeric character name ensure proper skill and materials are used. At this point it should be noted that all approved documents have been granted acts of parliament and therefore form part of the law of England and Wales and individuals could face prosecution for braking the law.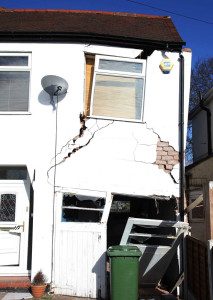 RECENT PROJECTS
At Greenway Associates, we have completed over 2,000 architectural design projects
BINFIELD ROAD
admin
2022-05-30T07:39:03+00:00