Building the country back to health
Government's plan to stimulate the economy begins at home
Politicians love a mantra, don't they? Tony Blair had "Education. Education. Education." Now Boris Johnson is chanting, "Build. Build. Build." There is a lot of sense in the Government's plan to rebuild the economy through investment in new infrastructure – the construction supply chain is extensive, so every new school, hospital and road project brings employment to thousands of people.
And it works at the domestic level too. A home improvement project may seem, at first glance, like a deal between you and your builder, but the work ripples out across the community. Architects, planners, solicitors, electricians, plumbers, plasterers, decorators… the list goes on.
And what goes around comes around, so the money you invest in improving your home, be it a refurbishment, an extension, a loft conversion or garden building, helps to stimulate the local economy, which in turn feeds back into the value of your house when you come to sell.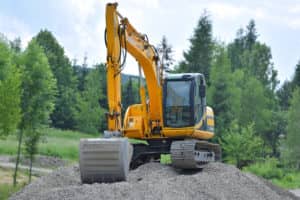 Well planned growth
For some people, though, the emphasis on construction is cause for alarm. Haven't we got enough buildings? What about the Green Belt? These are questions that need to be taken seriously. We all love the idea of creating jobs and putting more money in everyone's pocket – as long as it's not imposing on our quality of life. Call it nimbyism (not in my back yard), but these views are valid and must be considered. An all-out frenzy of concrete laying across the country is not what we need.
Careful planning is the key. Just as we must comply with planning and building regulations when drawing up new projects for our clients' homes, taking into consideration the impact on neighbours, trees and other natural features, the Government must plan its infrastructure campaign intelligently. This is, after all, renowned as a green and pleasant land.
Sympathetic design
Buildings work best when they are constructed in harmony with their natural surroundings. Through creative use of form, materials and colours, we can create buildings that actually add to the beauty of the landscape, rather than trampling all over it.
That's important, because it's the effect a building has on the people who live or work there, just as much as its function, that deems whether it is a good piece of design. Sustainability factors, such as materials, energy consumption and waste, are key considerations in the design of modern buildings, contributing to both the economic performance of the building (important for landlords) and its impact on the environment (important for the planet).
We welcome the "Build. Build. Build." mantra – of course we do – but in addition to the stimulus it will provide to our industry and the many sectors that feed off it, we hope it will herald an era of brilliantly designed, sustainable building that will leave the country not only feeling better but looking better too. At Greenway Associates, we're ready to play our part.
Dreaming of a well-designed, environmentally friendly building project?
Call Greenway Associates on 01737 652737
RECENT PROJECTS
At Greenway Associates, we have completed over 2,000 architectural design projects
BINFIELD ROAD
admin
2022-05-30T07:39:03+00:00