Does Design Determine The Value Of
Expensive Houses In Surrey?
Expensive houses in Surrey often catch your eye because of their grand or eclectic architecture. It is the first impressions that matter, but we can't forget how important interior design is in determining the value of a home too.
When a professional has clearly thought about bringing these two elements together, it will create a more cohesive property that is ready to live in and can cater for a brilliant quality of life. 
With this in mind, we are going to look at how design and other factors play a part in the value of a home in and around Surrey.
Withstand The Test Of Time
While the idea of 'good architectural design' is relative to opinion, there are some fundamentals that encompass the most functional and sustainable elements of a property. These are what will determine the life of a building and the ability for it to remain timeless. 
Such a design is what keeps expensive houses in Surrey at this particular price point for decades. Because of this, we are not always looking at the aesthetic itself as this can be changed with new owners and depending on preferences. But the layout, build and small details can play a huge part in a valuation. 
An architect or designer will often think about the life of a project. From the materials used to how the spaces will function over time, a good design will implement the fundamentals of sustainable architecture and create meaningful spaces that can withstand the test of time. 
Something that is poorly constructed with no real consideration to the purpose or changes that may occur is at risk of expiry in just a decade or two. This can greatly impact the value over time as it becomes useless. People will not be jumping at the opportunity to live there if they do not see it as an investment or long-term opportunity. Therefore, prices will fall simply to encourage occupancy short term. 
Building Condition
Typically, expensive homes in Surrey are full to the brim of high-end fixtures, furniture and construction. However, as well as this, extra money and care would have been taken to install quality roofing, appliances and plumbing. 
This is all part of the design process and will contribute to a higher valuation. Why? Similarly to the point we made above, high-end products and services will usually have a longer shelf life. This will generate savings for the homeowner and incur fewer fees in replacements or repairs over the years. 
Homes that are ready to move into and need little modernisation or refurbishment will cost more because the value of a property takes into account the money owners may need to fix elements and create a livable space. Having already provided them with the square footage and design they need to enjoy the home comfortably will result in a much higher price point. 
Luxury Design
When we are looking at the value of expensive homes in Surrey, it is important to note that small upgrades will not make too much of an impact. In mid-range or lower budget properties, a simple kitchen refurbishment can bump up the price significantly. 
However, additions like a swimming pool or hardwood flooring will have potentially bigger increases for high-end properties. This is why the design plays such a role in determining the value. When extras like this are included in the initial plan – you are met with a more expensive project off the bat.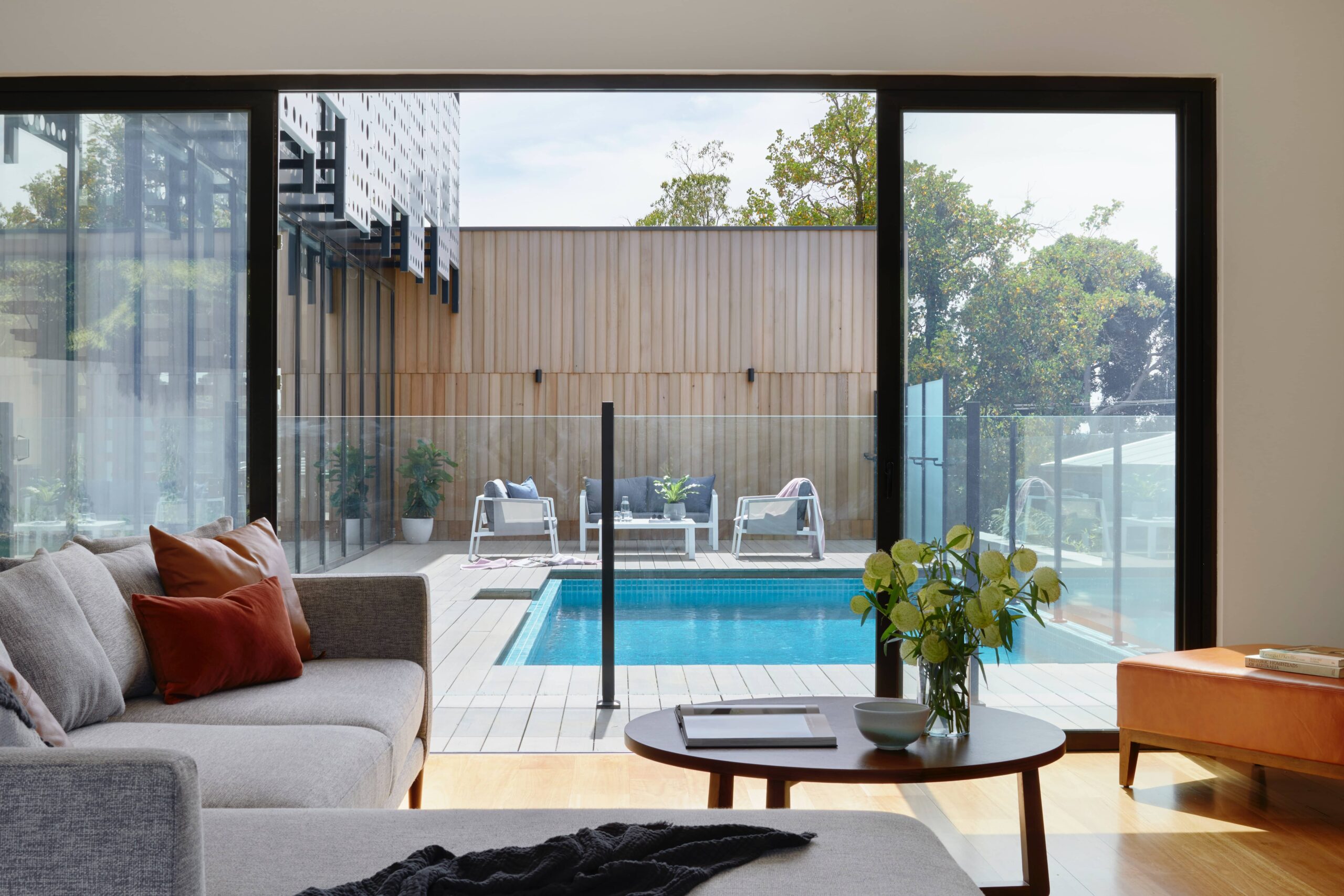 They are not essential for living and so the extra cost will be reflected. Similarly, utilising quality materials and choosing upgraded fixtures are not necessary for the function of the property but will make it more attractive to buyers. 
It offers a more luxurious and sturdy property, designed to last and remain as it is seen for longer than something just created to house the growing population. 
Other Factors Determining The Value Of Expensive Houses In Surrey
Of course, homeowners are well-versed in the multiple factors impacting the range of house prices in a local area. Even if you compare homes across different countries, you will notice how design isn't always a reflection of the massive difference in price. 
Relative Income
While we might not believe it all the time, the UK housing market is somewhat dependent on the income levels across certain areas. For example, house prices in Surrey are seen to be significantly higher than in locations further north of England. This is partly due to the higher-earning in the South and prices reflecting people's ability to invest large sums of money. 
However, this ratio can vary significantly and over the past 30 years, we now see a much larger ratio between annual salary and the housing market. 
Location, Location, Location
One of the most important factors for many buyers is the area in which their house is situated. Expensive houses in Surrey are usually surrounded by plenty of countryside with great access to larger cities and towns. This not only offers promising opportunities for jobs and commuting but allows these properties to be detached and secluded from many other neighbours. 
Having this privacy and the luxury of quiet, open space is going to cost you.
Want To Upgrade Your Home?
Have you found the perfect property in an amazing location but want it to reflect the luxury and personality of expensive houses in Surrey? Our team at Greenway Associates offers plenty of architectural design services to add that something extra. 
From loft and garage conversions to garden offices, granny annexes and full interior design projects – we can upgrade your home and wow your friends and family. Improvements like this can have a great impact on the value of your home down the line – improving curb appeal and square footage. 
So if you want to get started, then get in touch today to see how our team can help you.
RECENT PROJECTS
At Greenway Associates, we have completed over 2,000 architectural design projects
BINFIELD ROAD
admin
2022-02-03T11:37:46+00:00