Feature Staircases
Staircases do not have to be purely functional – yes they need to get you from one floor to another within your property, but they can achieve a whole lot more than that when it comes to the overall look and feel of your home.
In years gone by, about the most innovative thing someone might do to liven up a staircase was put up some family photos, but now staircases are becoming far more individual. Styles and materials are much more diverse now, so gone are the days when all staircases were solid wood with a wooden banister. Now you can have reinforced glass, concrete, metal or a plethora of other materials. There are cunningly designed "floating" staircases where each individual step is independent, or "open" staircases that have been designed to blend well with more open-plan homes. More people are adding "quarter landings", which enable you to change the direction of the staircase not necessarily because you have to, but as part of the overall design. Winding stairs, arched stairs, spiral stairs – designers have become increasingly adventurous with the type of staircase they consider, especially when adding a loft conversion or extension that may require additional stairs. Compact stairs have become increasingly popular as in so many cases space is at a premium.
What if you don't need any new stairs and your existing stairs aren't very exciting? Well, there's nothing to stop you renovating the banisters, for example maybe stripping the wood back and re-polishing it as bare wood. Or how about rethinking how you use your space under the stairs e.g.consider designing some new under-stairs storage.
Here at Greenway Associates we have over 23 years' experience, and work hard to keep abreast with the best in design technology and planning policy. Whatever you are looking for, please get in touch for more advice at Get in touch with us at Greenway Associates call us on 01737 652737.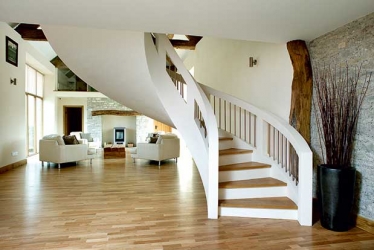 RECENT PROJECTS
At Greenway Associates, we have completed over 2,000 architectural design projects
BINFIELD ROAD
admin
2022-05-30T07:39:03+00:00