Garden Offices Surrey:
Best Ways To Enjoy The Great Outdoors While Working Remotely
Working remotely in 2022 is starting to become the new normal for many in the UK. The Covid-19 pandemic has opened the eyes of many. A previous inability to work from a public office because of lockdown restrictions has forced people to improvise and adapt. For some, this was a welcome change and for others perhaps a little more challenging. That being said, it looks like remote working is here for the long haul. So why not consider yourself a garden office Surrey for your remote working set-up? 
What Is A Garden Office? 
Garden offices are stand-alone buildings in your garden. They are a modern alternative to a traditional home extension method. They are built to ensure quality and all year round usage. They use complex insulation layers for cold winter months and are often finished with a blend of natural and composite elements. 
Generally speaking, garden offices do not require planning permission as they fall within your permitted development rights. Furthermore, they are classed as "outbuildings" as a result of their construction and design. Thus garden offices are a hassle-free way to provide extra space while at home. 
What are Garden Offices Surrey Used For?
A garden office can provide more than the name might suggest. They are garden buildings but can be used for a wide range of purposes. 
Being detached from your home, a garden office building is a perfect space to allow you perfect privacy and concentration, making it the ideal location for a home office. 
Garden offices for work
Garden offices are professional workspaces that provide you with a private space to work. Choosing to have your office detached from your home means you can leave the workplace behind you at the end of the day and enjoy your home life without the added stress. In the modern world, work-life balance is very important for mental health. Also, the rest of your household will feel the benefit of you keeping your work-life separate too as you will have more time to be with friends and family. 
Garden offices for Leisure 
Garden offices can also be used as a space for leisure and entertainment. It allows you to be creative as you can have a dedicated room for whatever you feel like. For example, you may wish to use the space as a home gym. Doing so will allow you to work out privately without prying eyes, and have an easily accessible workout space that is your own. 
Additionally, if you are into art, you could use the space as a dedicated painting room. You can set it up to have a calming aesthetic with quirky items that will inspire your artistic image! 
Perhaps, you just want a space to hang out with friends? You can also use these garden offices to function as personal man-caves (for both men and women!). You can fill the space with whatever excites you most. Perhaps you want it to be a guitar studio or a home cinema! Come summer, you also use the space to function as your very own garden bar, perfect for family BBQ parties!
Garden Offices – Why Are They So Popular? 
Rather than lounging around on your living room sofa, or sitting uncomfortably at a dining room table, garden offices provide a unique way of creating space to do work. For many, having a home office has been beneficial throughout the pandemic in order to stay focused and work in a pleasant environment. However, many people do not have the space for an office within their homes. Some people may also struggle to work in their homes due to additional factors such as having loud children.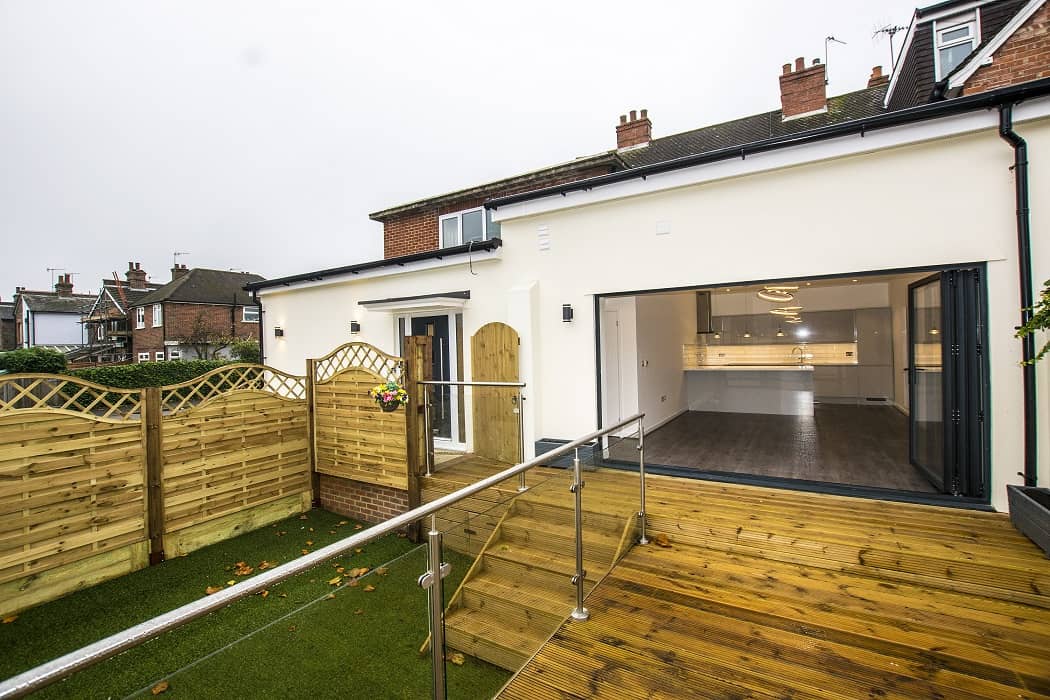 If you do not have a space in your home for an office, a garden office in Surrey could be the ideal solution for your remote working needs. 
Garden Offices Surrey – Key Benefits
No Need To Commute
The problem with commuting is that it can very quickly become both tiring and expensive. Depending on how you get to work, you can easily spend thousands of pounds each year on just your work commutes alone. 
However, with a garden office Surrey, the only commute you will need to do is a short walk down the garden! This solution completely eradicates the need for any long car journeys or expenses needed for public transport. 
Additionally, without the extra time needed to commute, you will have more time to spend with your friends and family. Not commuting via car or public transport will also help lessen your carbon footprint which will help the environment. 
Reduction in Stress
The effect that stress can have on performance is huge. For this reason and also for your overall mental health, it is essential that your work environment is comfortable and allows you to carry out work to the highest standard. Garden offices allow you to have complete control over your work environment. You can control factors such as whether or not you want music playing as you work and whether you want to eat snacks too! Being in control of these features will help limit stress and further encourage the best working day possible. 
Work-Life Balance 
Rather than getting home late at night from the office, garden offices allow you to cut down your commute time to just a simple walk from the garden. A big complaint many people have with the modern working environment is that there is little time to fit in everything you want to do outside of work hours. However, a garden office will allow you to spend more time on the things that matter such as friends, family, hobbies and health. You also won't have to worry about work bleeding into your home life. You will be able to simply close the door at the end of the day and leave all the stress of work behind you. No more work papers in your living room or email notifications while you are watching TV. 
Ideas For Remote Working In a Garden Offices
When designing a workspace, you will want to do so to inspire focus and keep you motivated. Distractions will only cause your working day to drag on even longer and the workload will feel larger. 
Furthermore, having a  workspace that is your own and decorated to encourage you to work is a great way to succeed in a remote working environment. After all, being in a poorly lit room or hunched over at a dining room table is unlikely to inspire your best work.
One way to provide a calming atmosphere is to decorate the room with plants. These will help soften the room and help provide oxygen throughout the day. Ensuring that your garden office is well lit and lets a lot of sunshine in will also be beneficial for your health and will help to keep you feeling more awake whilst you work. 
Additionally, having pictures around the room will help you in giving your eyes something to focus on when you need a screen break. This is important as looking at laptops and computer screens for long periods of time can be damaging for your eyes. 
Summary
Garden offices are a great solution to providing extra space at home, especially if there is no room in your house. They can come in a range of sizes to suit your needs and do not require planning permission as they fall within your permitted development rights. 
Although they may be called "offices", they can actually be used for an endless variety of purposes. For example, you can use it as your own personal gym space, a guitar recording studio or even a home cinema! 
They also make for great spaces for remote working. They cut the cost and time involved with commuting and thus also lessen your carbon footprint. They can also be tailored to your specific needs. You can decorate them with plants and pictures for a more pleasant work environment and put speakers in them too so you can play your favourite songs. 
Another great reason to invest in a garden office for remote working is that it will help you manage your work-life balance better. At the end of the day, you will be able to simply shut your garden office door and leave all the stress at work behind you. No work papers around the living room. No email notifications while you're eating dinner! 
More About Greenway Associates
Here at Greenway Associates, we can guide you through every step of the process of home improvement and building design, suggesting how to incorporate some elements inspired by iconic architecture and many different styles. From planning approvals, construction drawings, interior design, and overseeing the project, we are here to help. To find out more about how we can help support you and your dream project, find out more about us by visiting our website or get in touch today to discuss!
RECENT PROJECTS
At Greenway Associates, we have completed over 2,000 architectural design projects
BINFIELD ROAD
admin
2022-02-03T11:37:46+00:00