Going up! Three steps to loft conversion heaven
There are many good practical reasons for converting your loft. For example, a loft conversion allows you to extend your living space without eating into your garden; you can carry out many loft conversions without the need for planning permission; and the average loft conversion adds between 10% and 20% to the value of your house.
But a loft is also a fabulous space with ready-made architectural interest, which can be transformed with some skill and imagination into a stunning room or suite of rooms. Bedrooms, bathrooms, offices, living rooms, playrooms and even kitchens – you can create them all in your loft with spectacular effect by considering the following three steps in your plans.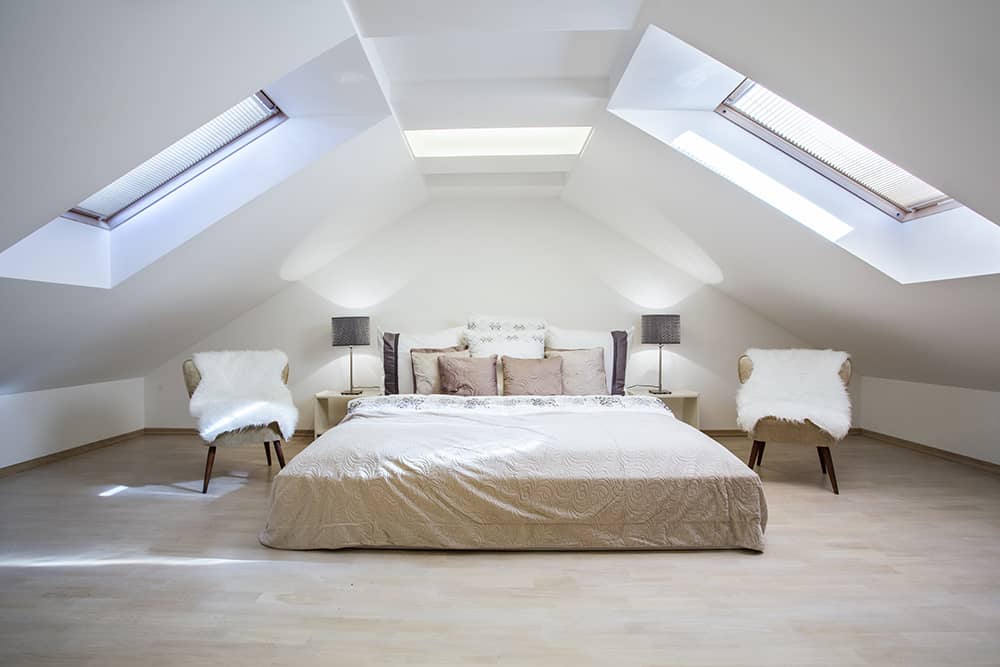 1 Height and light
The most obvious dimension a loft conversion adds to your home is elevation. When you first look out of your new loft windows, the sense of height is thrilling. So make the most of this new perspective by giving careful thought to your windows.
Options include skylights like Velux, which lie flush with the slope of the roof, dormers, which require some change to the roof line to create added headroom and a vertical window, and floor-to-ceiling structural glass walls, which could be sliding doors opening onto a balcony. Each offers its own pros and cons, in terms of light, view, privacy and ventilation, so consider these aspects when choosing your windows.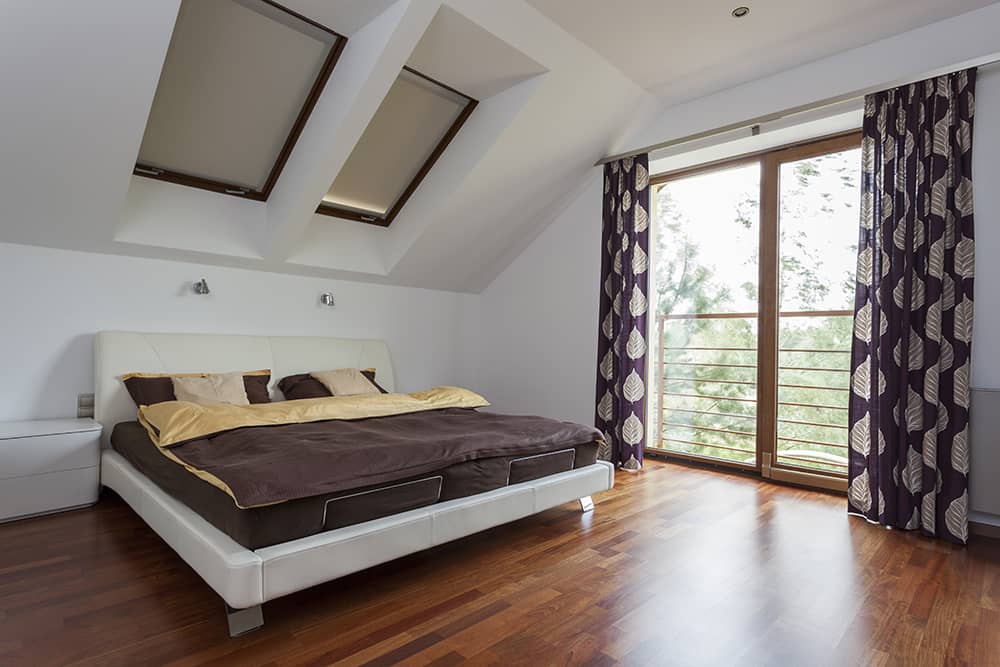 If there is a beautiful view from your top storey, fit dormers or glass walls to make the most of it. If privacy is important, skylights will give you an uplifting sense of space and light without giving the neighbours a cinematic view of your private life. You might even prefer the cosy, attic feeling that a couple of skylights will give. It all depends on your position and plans for the interior space.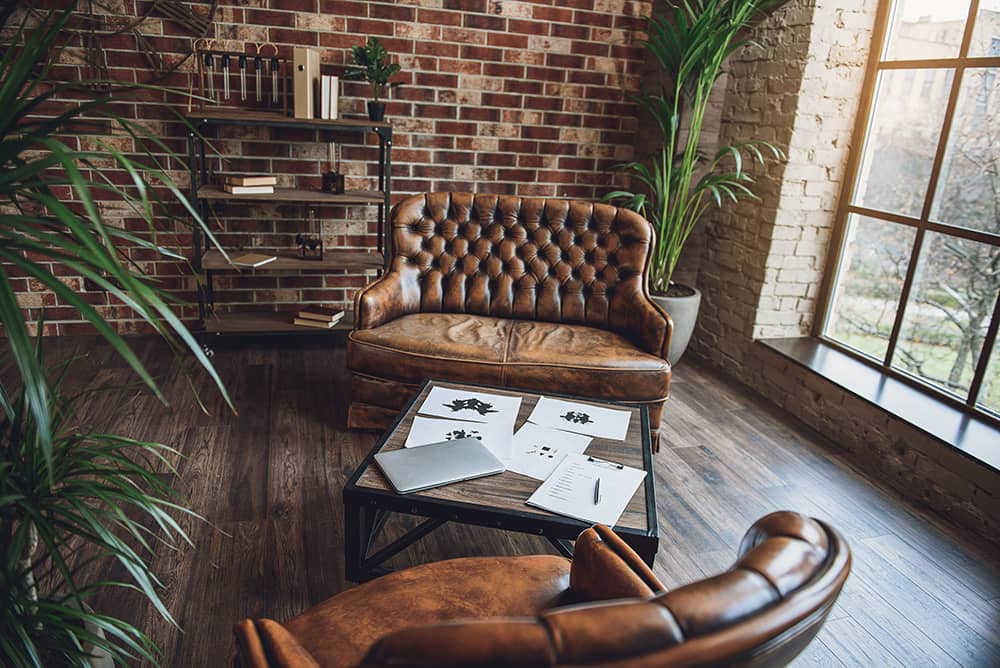 2 Shapes and textures
Whereas most rooms in a house are effectively cuboid, with rectangular walls and horizontal ceilings, once you get up into the loft you start to see triangles. Sloping ceilings, chimney breasts and wooden roof beams create new space considerations and a whole different character to the rest of the house.
This is where your design imagination comes in. Pick out interesting wall shapes in a contrasting colour or patterned wallpaper. Make the most of those low corners by fitting funky shelving and storage solutions. And plan your furniture to work with the space. Put wardrobes where the head height allows, tuck beds under sloping ceilings, let chairs see the light by the windows.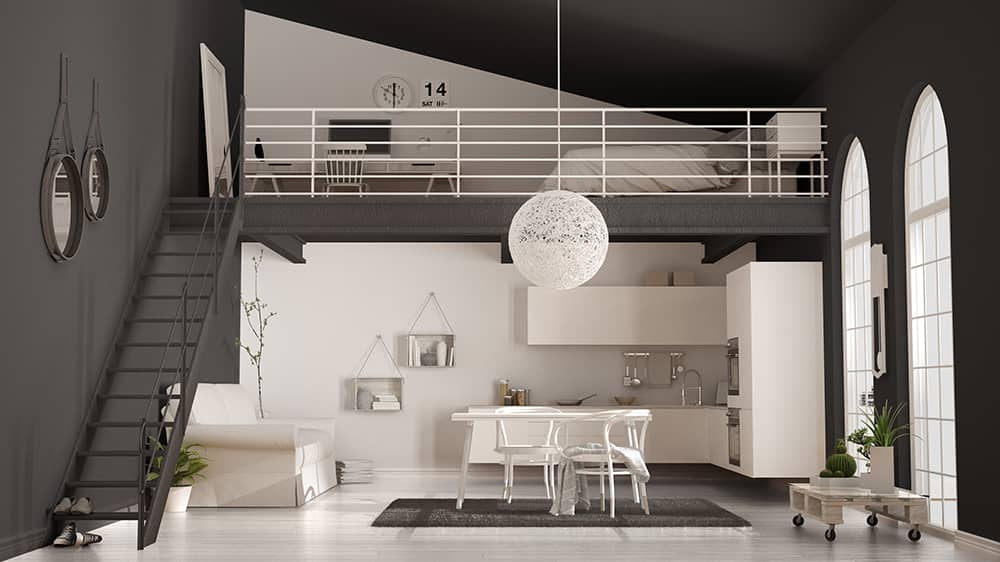 Lofts offer the chance to work with lovely natural textures too. Those wooden beams never lose their rustic charm; bare brickwork contrasts beautifully with wood and painted plaster; and glass adds a sharp, modern texture that just happens to look great with the more historic wood and brick. Complement these textures with your choice of fabrics, carpet, upholstery etc and highlight the main features with well-designed lighting for a breathtaking overall impact.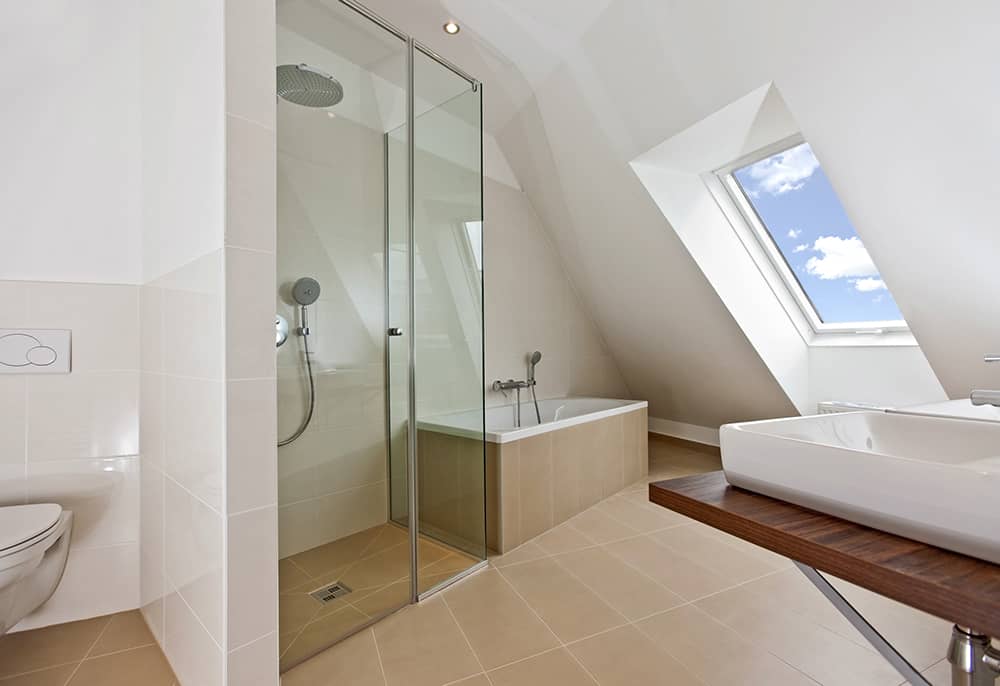 3 Bathing in luxury
Loft conversions lend themselves perfectly to bathrooms and shower rooms. Even in the tightest loft space there is usually enough headroom for a shower and a bath and toilet make excellent use of the lower space under a sloping roof. Where space is more generous you can create a spectacular bathroom with a view, so you can soak in the tub while gazing at the stars or looking out at the hills.
Flush, wet room-style floors allow you to make more of limited head height and skylights allow plenty of daylight where you need it, eg over the sink, while maintaining the privacy you need.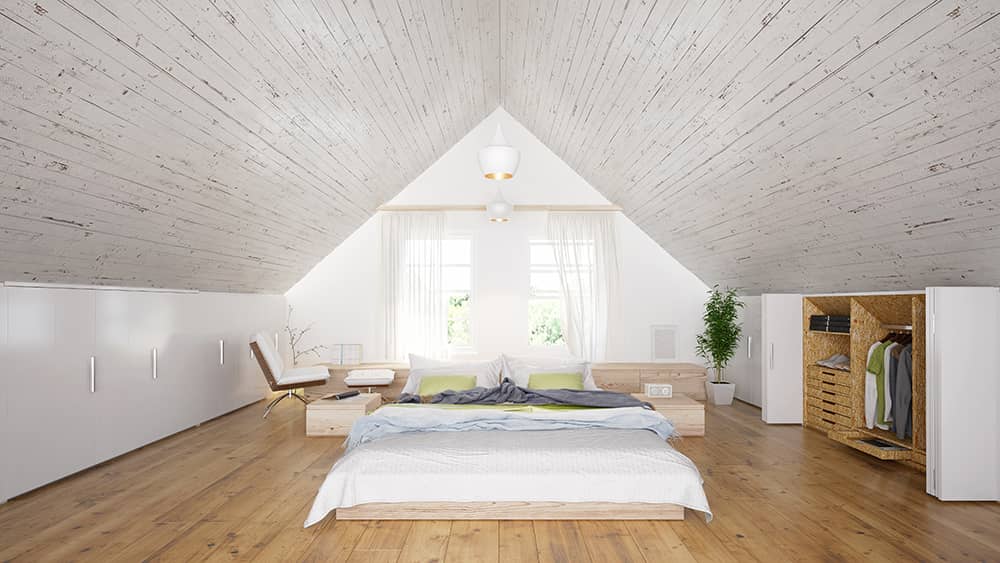 Because of its unique architectural features, a loft space can be transformed into the most eye-catching room in your house. The key is to plan it all out in advance and discuss your vision with your architect, to make sure the structure can accommodate your concepts. They will also help you to realise the space you have available, both through drawings and digital renderings, which will really help you to create something heavenly in the space up above.
Dreaming of a luxury loft conversion?
Call Greenway Associates today on 01737 652737
RECENT PROJECTS
At Greenway Associates, we have completed over 2,000 architectural design projects
BINFIELD ROAD
admin
2022-05-30T07:39:03+00:00