How to choose an architect to bring your vision to life
The beauty of building design is that no two architects see things exactly the same way. Variety and creativity are the elements that make buildings interesting and beautiful – but this can also be the cause of confusion when it comes to choosing an architect to improve your home.
How can you be confident of ending up with a development that's designed to suit your tastes, not your theirs? And what about all the practical factors, like budget, planning permission, building control and project management?
Choosing an architect is a major undertaking but you can approach that decision with confidence by doing your homework and following these tips.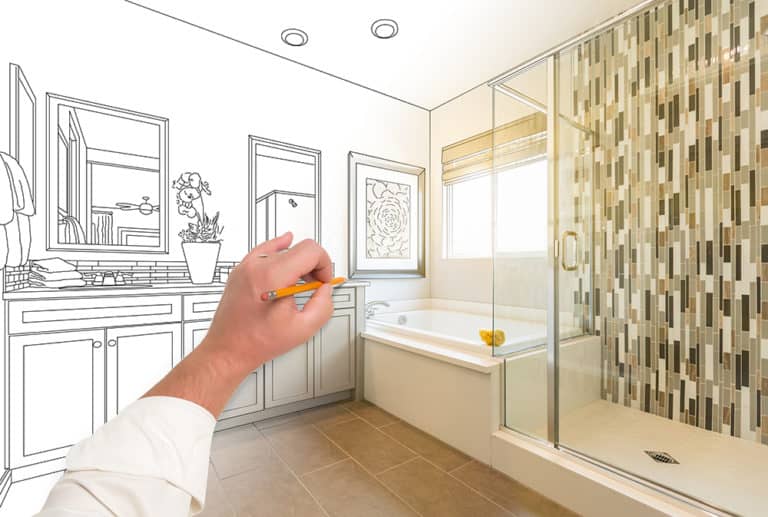 Do your research
Before you approach any architect, draw up a shortlist of suitable local candidates. Ask around for recommendations. Don't be afraid to knock on doors of houses with developments you like and ask for their architect's details. Look at websites to get a feel for the company and view their portfolio. Think about the job you want the architect to do. Do you have a blank page and a need for creative inspiration? Do you have a design in mind but need the details and execution taken care of? Do you have a planning problem that needs working out? Different architects will be stronger on some of these aspects than others, so make your choice accordingly. With a few hours' research you should be able to shortlist three architects whose style you like.
Write a brief
Taking the time to write down what you really want from your building project will help you to clarify your vision, as well as helping prospective architects to understand exactly what you're hoping for. While you may have a clear vision of how you want the project to turn out, an experienced architect will also look at how your use of it might develop in future and, therefore, what else needs to be considered to allow for future developments.
Your brief should include:
An overall ideal vision of what you want the building to achieve
How you plan to use it
Any current issues that you want the building to solve
Your budget
Your design preferences
Practical considerations (eg will you be living there during the work?)
Planning permission sought or obtained yet?
Put all this down in a document and give it to each architect on your shortlist for their comments. This will enable you to make a direct comparison in their responses.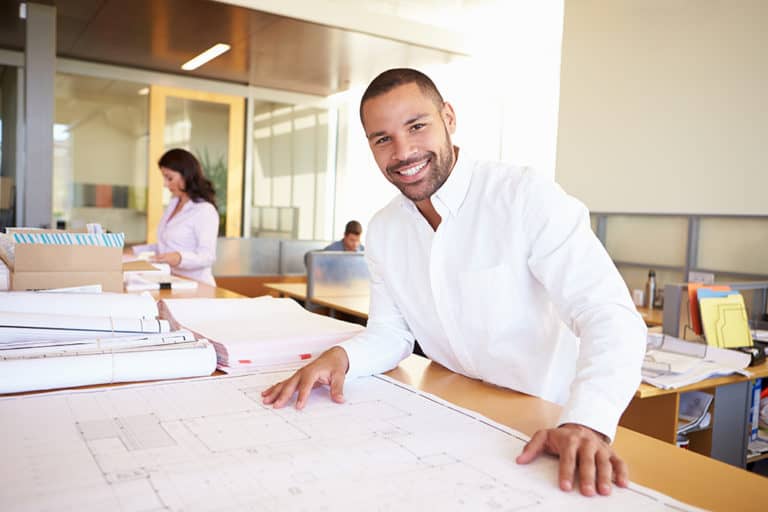 Make contact and meet face to face
Your initial contact will most likely be over the phone, but you will only really get an accurate impression by inviting them to visit the site. Some architects will charge for the initial visit and if you're really keen to use them you may decide it's worthwhile. However, plenty of architects provide their initial consultation free of charge with no obligation. Remember, they're trying to sell their services to you and this is their chance to do that.
An architect who holds back their ideas in the initial visit is really giving you nothing to go on. You want to come away from the consultation confident that the architect understands what you want, is a good listener but also has ideas to offer and is not afraid to challenge your decisions. You need to feel comfortable that you can work harmoniously with them and that they have the creativity and reliability you require.
Ask the right questions
Don't be afraid to grill prospective architects to make sure you're left in no doubt about the service they will provide. Questions you should ask include:
Will they be doing the work or will they pass it to a junior?
What is their fee structure?
What experience and success rate do they have with local Planning and Building Control?
What do they offer in terms of engaging the necessary trades?
Ask for evidence
An experienced architect will be able to give you a good idea of their creative ability during the initial consultation but the real proof lies in seeing their work. Ask them to show you examples that are similar to what you're asking for, either in photographs or, better still, in the flesh.
Ask for references and follow them up, either by phone or email or, better still, with a visit to see the work. Ask the referee about their experience of working with the architect in question. Were they reliable? Did they stick to the schedule and complete the project on time? Did they keep to the agreed budget?
Get it in writing
Once you've settled on your choice of architect, they will send you a contract or proposal, together with a 'Conditions of Appointment' or 'Small Project Services Schedule' document. This should include:
A description of the project as agreed
Budget estimates
Project schedule
Details of fees and the payment schedule
Details of expenses and other sundry costs
Party Wall Act requirements (if applicable)
Their services with regard to planning permission (if required) and building regs
Details of their professional indemnity insurance
Check this document through and don't be afraid to question them on any aspects of it before signing.
This might seem like a lot of work to put in to engaging a single service but the role of your architect is crucial and the outcome of making a bad choice can be costly, time-consuming and destructive. By putting the work in up front, you can enjoy the process of working with an architect who understands your thinking, inspires you with their ideas, helps the whole project to run smoothly and cost-effectively… and most important of all, delivers a beautiful addition to your home that brings you joy forever.
Looking for a creative, reliable architectural designer?
Call Greenway Associates today on 01737 652737
RECENT PROJECTS
At Greenway Associates, we have completed over 2,000 architectural design projects
BINFIELD ROAD
admin
2022-05-30T07:39:03+00:00