How to Create the Perfect Loft Conversion?
The UK's Brexit referendum vote in June this year, to leave the European Union, immediately created uncertainty in the residential property market. Experts from Estate Agents to Mortgage Advisers are, in truth, still divided over the long-term impact of Brexit. Many homeowners have been left wondering: 'Is now a good time to buy or sell property? Should we stay or go'? (Or, if you prefer: 'Should we leave or remain'?)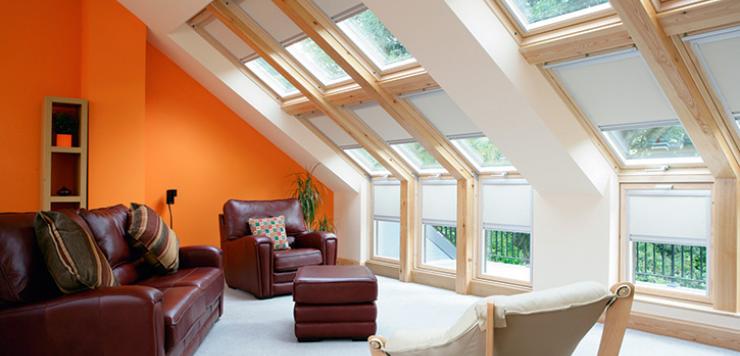 One option many intelligent homeowners are choosing is to stay in, and improve, their existing houses. Rather than move to a larger property, why not create more space in the home you already love?
A loft conversion is a very cost-effective way of adding space and value to your home. Here are 12 tips or points to consider:
A loft conversion can add up to 20% to the value of your home.
Loft conversions normally only require planning permission if you are significantly altering the external appearance of your home.
Know your budget and requirements. A loft conversion doesn't have to be costly or complex. If you only need a small office or bedroom, for example, you won't necessarily even need to alter your existing roof. A skylight window, installed in your current loft space, will bring natural light and ventilation into the new room. Alternatively, if you have grander ambitions, other types of loft conversion (such as a dormer extension or a hip-to-gable conversion) allow you to build out from your existing roof, effectively removing the slope of the roof to add space and maximise headroom. Talk to your architect to work out the right type of loft conversion for you.
Have you seen the loft of your dreams in a magazine? Cut out that clipping to show your architect.
Don't risk disappointment. Computer-aided designs allow you to see exactly how your new room will look before you commit to building work.
No two homes (and no two homeowners) are the same. Everyone's needs and wishes are different. Only a bespoke architectural design will ensure you get precisely the loft conversion you want.
A floor-to-ceiling window can look fantastic in a loft conversion but are you sure you won't sacrifice too much privacy, and will the view be worthy of the window? Will you be looking out on rolling hills or your neighbour's wheelie bins?
The space under a sloping roof does not have to be 'dead' (non-useable). Furniture makers can provide you with bespoke shelving or you could fit clothes rails.
To minimise inconvenience, install plumbing (for an en suite bathroom, for example) above an existing soil pipe.
If you need to carry out work on a 'party wall' (a wall shared with an adjacent property), you should inform the owner/s of the neighbouring property of your plans, in writing, before work begins.
Don't forget the stairs! Plan their location carefully. There's not much point creating a beautiful loft conversion if the stairs leading to that lovely new room causes an obstruction or dramatically damages the look of the floor below.
However hard everybody tries, building work on your home can never be carried out without a small degree of disruption to your life. Perhaps, when all the plans for your loft conversion have been finalised, you should leave the builders alone to work and head off on that skiing holiday you keep promising yourself?
Above all, there is one 'golden rule' to a loft conversion. When the work has been completed, enjoy yourself! Make the most of that stunning new space in your house!
Here at Greenway Associates we have over 23 years' experience, and work hard to keep abreast with the best in design technology and planning policy. Whatever you are looking for, please get in touch for more advice at Get in touch with us at Greenway Associates call us on 01737 652737.
RECENT PROJECTS
At Greenway Associates, we have completed over 2,000 architectural design projects
BINFIELD ROAD
admin
2022-05-30T07:39:03+00:00