How To Make The Most Out Of Your
Two Storey Modern House
Two storey modern house designs can be very versatile and really do not need to be dull. You should most definitely think outside the box when it comes to your common property style and let your creativity run wild! There are many different design aspects that you could consider dependant on how daring you are willing to be.
Let's discuss some examples of two storey house extension features that you can incorporate into your dream home.
Increase Your Space
The search for extension ideas can often be overwhelming, especially when sifting through all the major builds outside of your budget. Building a property extension spanning over two storeys can actually save you money in comparison to moving house in some areas. It can also be more budget efficient than building a bungalow or single level extension.
No matter whether your home is detached or semi-detached, no matter what shape or style there are a variety of different ideas that will get you inspired. Let's explore further and in more detail.
Rejuvenate Your Home with a Double Storey Extension
The addition of a two-storey extension allows those who live in the property to rejuvenate their homes for a fresh new atmosphere. For example, a large extension formed of two boxes can result in a brand new kitchen and master suite. Extensions such as this are a great way of breathing new life into a home, without the headache and costs involved with moving house completely.
Double Height Extensions
Perhaps you wish to add a new extra bedroom above a kitchen diner or perhaps a new office space now home working is becoming increasingly more common. For ideas such as these, it can be cost effective to go upwards as well as outwards with your extensions. Doing so may also add more value to your home which can be beneficial in the future.
Self Contained Spaces For Guests
In recent years, many homes have been stretched in order to accommodate more guests and family such as grandparents and grown children. Many people may also stretch these spaces in order to gain a new source of income which is why creating a self contained space within your home can be very tempting.
Use this to your advantage and invest in something like a granny annex or segregated bedroom with an ensuite. This way you are creating the illusion of a 'guest house' without having to separate the living quarters entirely.
Double Storey Side Extensions
Many older style homes from the 60's may struggle in the modern age to support families and other occupants. Therefore many people have opted to work with what is known as the "Russian doll" extension in which extra rooms such as a bedroom or bathroom are added to the first floor to add more space as part of this "broken plan" layout.
Basement extension
Basement extensions can be great in that they can offer a lot of additional space to a home. However, one issue here is often the lack of natural light within basements making them uninviting places to occupy. However, one solution here is to extend down with glass box extensions. By transforming the upper and lower floors of your home to have plenty of glazing, a large amount of natural light will be able to reach the previously dark and uninviting spaces such as the basement.
Permitted Developments
Permitted Development rights can support you in avoiding the need to apply for planning permission if the size of your build meets the specific limits set out in the criteria. As a result of this, there are several two storey extension ideas that can be created all on your own, should you wish to. For example, many have used permitted development rights in order to create new open plan kitchens as well as additional bedrooms for guests and bathrooms.
Dual Colour Exteriors
Why not differentiate between the two floors of your two storey house by adding dual colour tones. Additionally, you could also extend the corners of your home's roof in order to paint them in darker tones which will help give your house a more contemporary look. By manipulating the colours of your two storey house's exterior in this way, you have great freedom to be creative and really make your house stand out on your street.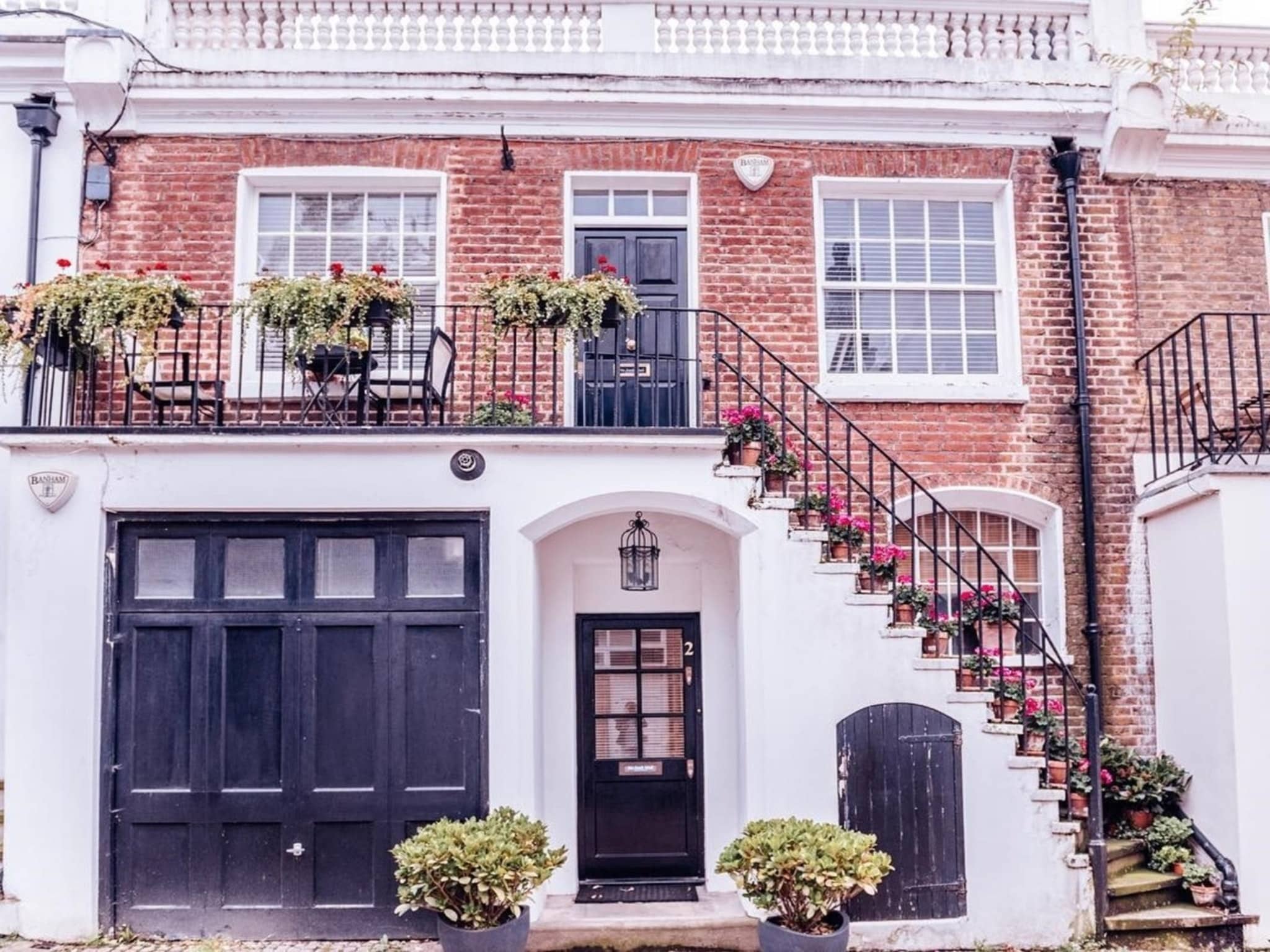 Bigger is Not Always Better
In many cases, house layouts can be awkward which is why micro-extensions can solve many issues at a limited cost. An extension as small as 900mm can provide a home with much needed space for storage and can breathe new life into a home. Small extensions can allow for new bedrooms, cloakrooms or even help extend kitchen sizes.
Triple Storey Extensions
Similarly to that of double- storey extensions, creating additional space with an additional layer can be very cost effective for the space that it affords. A triple storey extension may not be necessary for everyone but if you are a part of a large family living at home or just simply need more space, this can be a great option.
Glazing in Double Storey Extensions
Many houses or bungalows are blessed with a large amount of plots and large windows. A great way to take advantage of this is to extend further laterally with additional glazing. This is a great way to increase the amount of natural light in your home whilst creating a calmer and more peaceful atmosphere within the home. This can also be a great idea for those who live in the countryside who wish to make better use of the views that surround their home.
Oak Frame Extensions
One really special addition to any home is that of an oak frame extension. This look is full of character and is timeless. Extensions such as these are a great way of adding a natural touch to the home as well. Oakwood extensions out into gardens can also make for great backdrops for summer reading and garden parties.
Slanted and Multilevel Roofing
One way to make a double storey house look that much better is by incorporating slanted roofs. These types of roof are not only stylish but practical too, especially in places that receive heavy rainfall as they do not allow water to build up on your roof during winter months.
Alternatively, installing multi level roofs on the top floor of your house can be another effective way of designing your two storey building. This sort of roofing allows for a unique looking exterior whilst ensuring that any snow and water will slide off the roof in harsher weather conditions.
Country Style Homes
For those who love a cosy country style of house and want to recreate this sort of style for their home there are plenty of ways you can do so for your two storey house. One idea is to use red bricks to build up both of the floors and adding cemented window frames and roof edges for a more rustic look.
Benefits of a Two Storey House Plan
Two storey house plans are often the most popular choice for primary residency. Traditionally speaking, they often include your usual living spaces such as a living room and kitchen on the main level with bedrooms upstairs. In recent years, two storey houses often have included master bedrooms on the main level with guest and child bedrooms upstairs.
The main benefit of these sorts of accommodation is that they can cut costs by minimising the size of the foundation. Often they are used when building on sloped areas. They typically feature less roof area than that of single storey houses which helps to make them more energy efficient, especially in colder winter months.
Conclusion – Get Creative!
As we have explored there are many ways you can maximise your space for a two storey home. Often getting extensions will actually be more cost effective than moving house. Extensions can breathe new life into the home as well as add to its value which is important should you ever decide to place it back on the market. Some great extension ideas can include self contained spaces for guests and family members should they decide to come visit as well as office spaces now people are working from home more frequently.
Additionally, for those who love a more classic country style of home, architectural ideas such as redbrick work for both floors can help achieve a calming atmosphere for your home. Glazed extensions can also be great in order to provide more natural light for your home which will make for a much more pleasant accommodation. So no matter where you draw your inspiration from, get creative with your two storey modern house and make it the place you have always dreamed of!
More About Greenway Associates
Here at Greenway Associates, we can guide you through every step of the process of home improvement and building design, suggesting how to incorporate some elements inspired by iconic architecture and many different styles. From planning approvals, construction drawings, interior design, and overseeing the project, we are here to help. To find out more about how we can help support you and your dream project, find out more about us by visiting our website or get in touch today to discuss!
RECENT PROJECTS
At Greenway Associates, we have completed over 2,000 architectural design projects
BINFIELD ROAD
admin
2022-05-30T07:39:03+00:00