Iconic Architecture From Around The UK & How You Can Draw Inspiration
There is a huge juxtaposition in architecture around the UK. The country is filled with stunning buildings and they display architectural styles from almost every era. It would seem to most that this contrast of modern, contemporary style and the historic, quaint side of the UK wouldn't work in harmony.
In reality, this combination can bring a lot of charm and diversity to every town and city. It almost acts as a timeline for architectural history and displays the development we can see throughout the UK. There is a story behind every building, and the way in which it was created defines the overall look. 
There are many projects to look at when it comes to iconic architecture from around the UK and there are parts of each we can draw inspiration from. But which in particular do we think stand out from the crowd?
The Library Of Birmingham
Designed by Mecanoo, the Library of Birmingham is an incredible centre for learning, information and culture. Estimated to have cost £188.8 million, it had a grand opening on 3rd September 2013. 
It houses a children's library, study centre, music library, community health centre, archives, and Shakespeare memorial room. As well as this, there are plenty of cafes, roof terraces and exhibition halls. Having all of this in one public space gives people of all ages and backgrounds a place to learn and socialise. 
The building, although seemingly made up of rectangular sections from the outside, houses a series of astonishing rotundas. These circular rooms are joined dynamically by lifts, escalators and travelators. It creates an amazing sense of space that connects the eight circular spaces in the heart of the library. 
We can take inspiration from the utilisation of curves within the building. They allow for plenty of natural light and ventilation as it almost engulfs the rooms. Instead of all straight lines, you can gain a lot of natural flow from curves within your home. It creates unity between rooms and between the outside and inside also.  
If you're looking for a way to soften aspects of your home, this can be a fantastic means of doing so. It adds a modern touch to today's four walls.
Furthermore, the Library uses a mixture of natural stone and white ceramic flooring that – paired with the rotundas – allow light to bounce off of and project. It casts shadows from the strategically crafted outer walls and makes the place seem open and welcoming.
These material selections are carefully thought out, and can be another way of injecting light to your home. Working with natural materials and textures will feel like you're bringing more of the outside in.
Lastly, within the golden rooftop is the original Shakespeare Memorial Room. First built in 1882, it holds the building's historic past and is still full of character and the style of the 1800's. From this, we can take the idea of restoring historic buildings. 
For example, England is well known for its collection of Victorian and Tudor houses. Within them, we often find structural similarities that can be key in dating them back to certain eras. Elements like wooden beams and decorative pieces can be nicely restored and built around to keep the original charm of the house – much like that of the Memorial Room in the Library.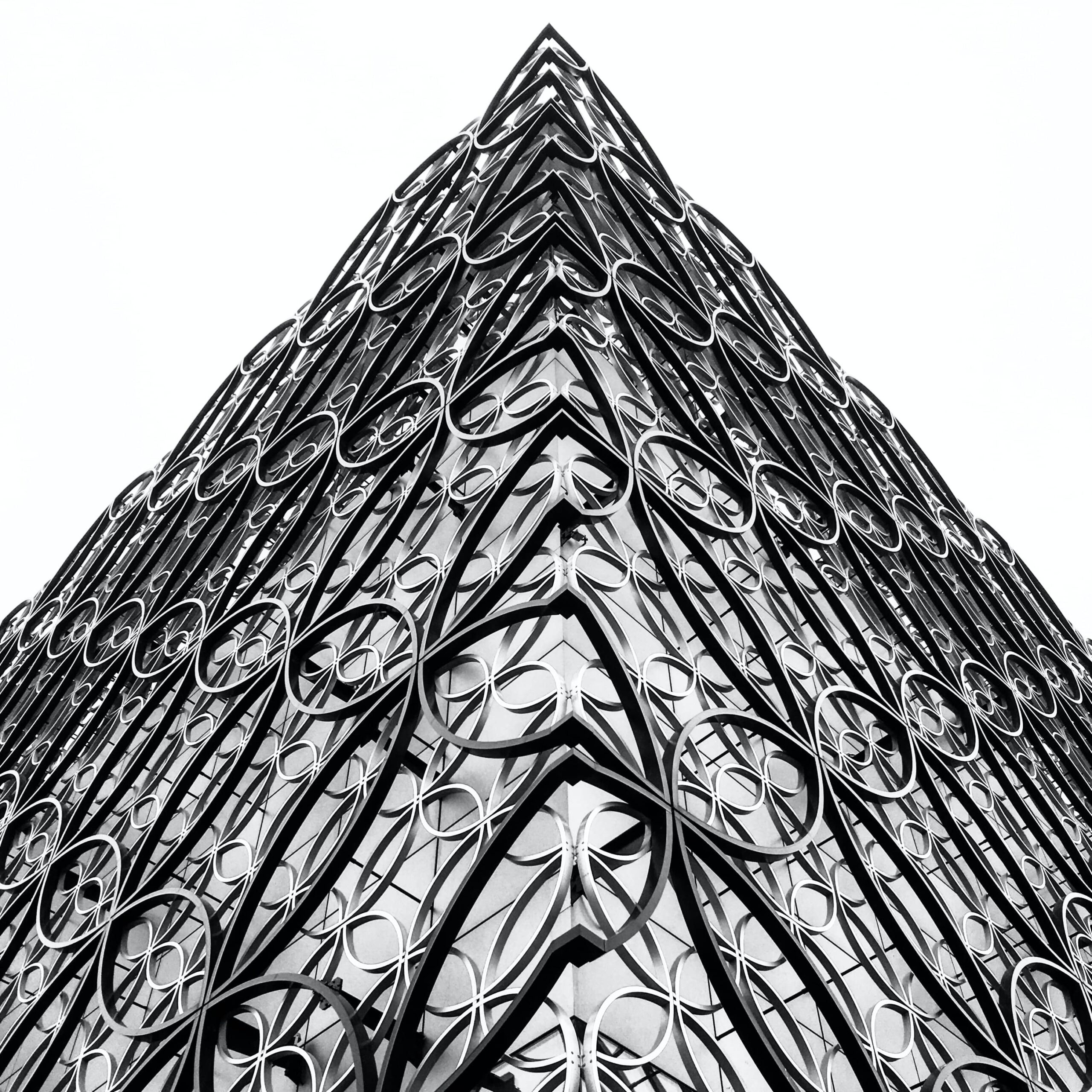 SEC Armadillo – Glasgow
This building is the very first of its kind in the UK. Capable of housing over 3000 people, it can cater for a hoard of different events. With spaces available for conferences, exhibitions, live performances, concerts and more, it is clear to see why the scale of the so-called 'Armadillo' sets it apart from the rest. 
Having such a multi-functional approach meant that the structure of the building had to be able to deal with the constant comings and goings of large crowds, trucks and ever-changing demands for its usage.
With this in mind, the architects had a huge project on their hands with a tight budget. They set out to create a profitable structure that could house all the demands of the complex brief. To do so, they thought carefully about the materials they'd use and how it would fit together.
The outer shell is made of a flat sheet metal that overlaps to create the 'Armadillo' effect it is so well known for. The distinctive shape creates a characteristic profile that makes it a definite candidate for iconic architecture from around the UK.
Due to aluminium being so light, it tends to be more cost-effective in large builds such as this. From this, we can take away the possibility more economical material has at creating some fantastic structures.
If you are looking to extend or build on a budget, take this craftsmanship as inspiration for what you could create. You don't need to invest in the most high-tech, luxurious materials to have your idea come to life. Our experts at Greenway Associates have seen this first hand. Architectural skill and knowledge are invaluable in creating exciting builds, not the amount of money you have to put into it. 
Also, the SEC Armadillo displays all the possibilities of architectural creations. Working with your architect could see many new ideas come to light on how to make the most of the space you have.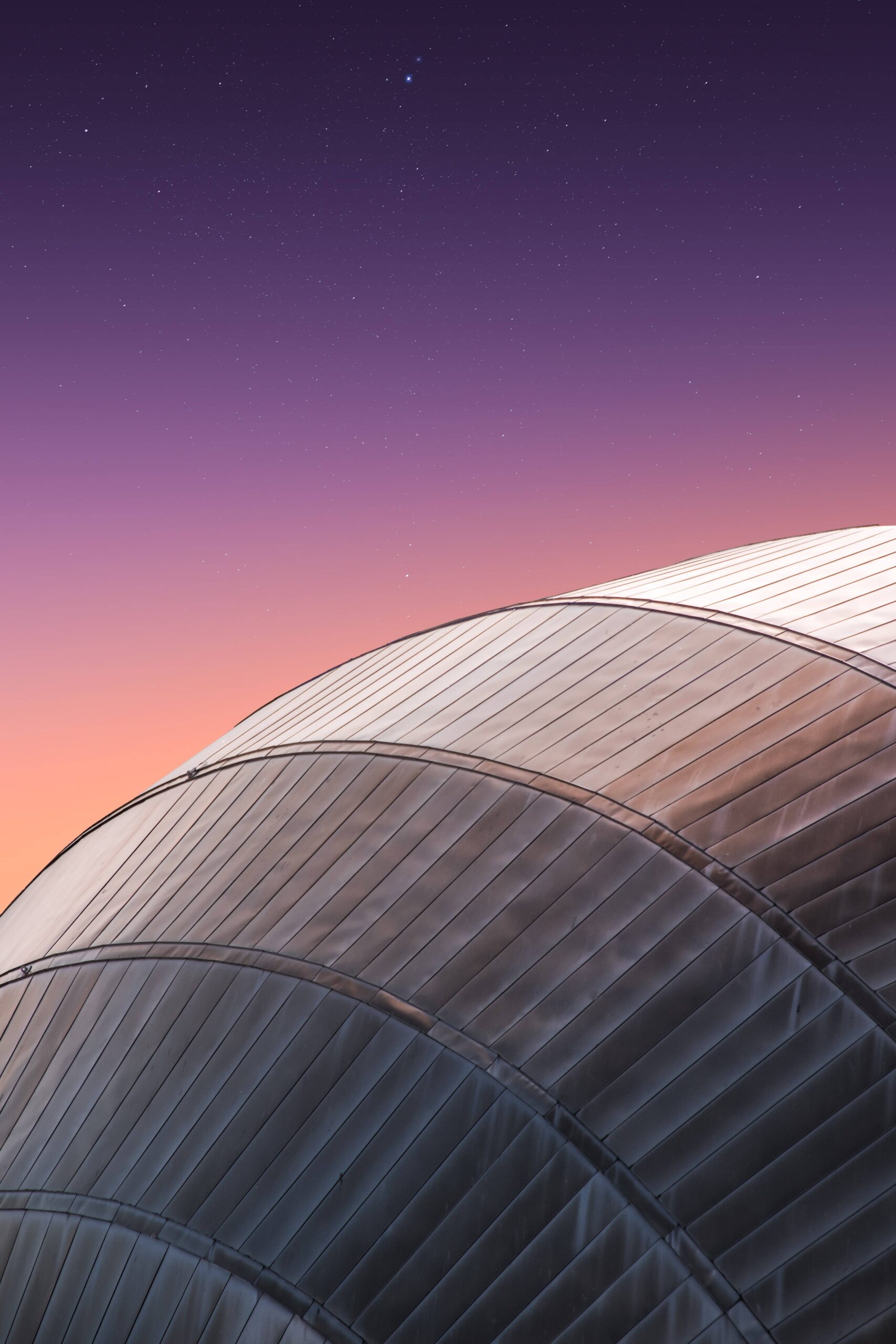 The Shard – London
Probably home to one of the top spots of iconic architecture from around the UK, Irvine Sellar developed his original sketch of this striking creation one lunchtime in a matter of minutes. Located in the heart of England, it was created from an ambitious vision to produce an architecturally beautiful 'city'- incorporating shops, office space, hotels, living arrangements, restaurants and a public viewing gallery.
A challenge presented itself when the developers lost investments on the build after the economic crash. However, luckily for them the State of Qatar partnered with them to ensure the completion of Stellar's vision.
Taking its name from the building's iconic shape – it utilises the great height it stands at to accommodate such large numbers. Resembling a shard of glass, it just goes to show that the typical cuboid skyscrapers we all know, are not the epitome of city living.
Pioneering architectural methods were established during the construction of The Shard. 'Top-down construction' meant the foundations were dug in while the central structure was being built up. The inspiration we can draw from this well-known building is the trust you must-have in the process. 
While there are ways things have been done for decades, it doesn't mean what worked for one build will for another. If you think a vision you have is outlandish, it may just be because it's not been done before. Your home/office/summerhouse, whatever it may be, is going to be designed to suit you. If you don't voice your preferences, this might not be the case. Don't be afraid to approach new concepts with your architect. 
Furthermore, the design of the iconic Shard was inspired by the shape of church spires. Irvine Stellar took inspiration from other buildings around him and created one of the UK's most iconic towers. You can do this too. Research building styles and materials for your concept. There are plenty of different ways to develop an extension or a new building and it's important you know what your choices are!
Even if you visit friends and family and take notice of certain things, take pictures and make a note of what you might like to incorporate into your own design. This way you will have a bank of fresh possibilities to work with and plenty of paths to take.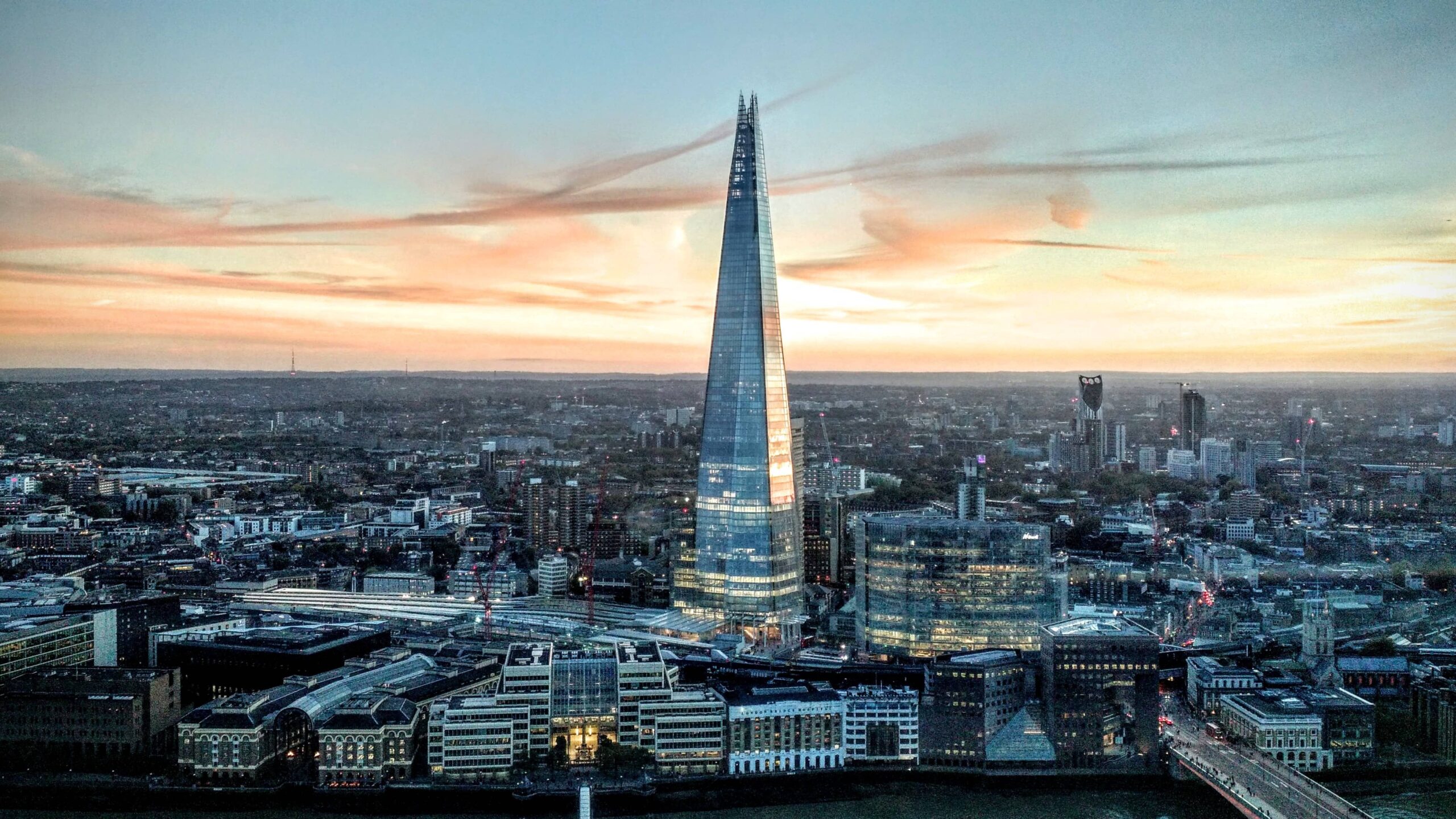 Iconic architecture from around the UK could inspire your next project
There are plenty more pieces of exemplary architecture around the UK. We can draw inspiration from every one of them from period houses to contemporary offices. At Greenway Associates, we always aim to produce sustainable designs that make the most of all the available space. 
Our tried and tested project stages are key when beginning a new project. This way we can ensure you have an outcome presented to you that you can be proud of.
Here at Greenway Associates, we can guide you through every step of the process of home improvement, suggesting how to incorporate some elements inspired by iconic architecture into your design. From planning approvals, construction drawings, interior design, and overseeing the project, we are here to help. To find out more about how we can help support you and your dream project, find out more about us by visiting our website or get in touch today to discuss!
RECENT PROJECTS
At Greenway Associates, we have completed over 2,000 architectural design projects
BINFIELD ROAD
admin
2022-05-30T07:39:03+00:00