Modern Extension on a Victorian House: The 8 Things You Should Consider
Did you know, Victorian homes account for around one in six homes in the UK? Typically terraced or semi-detached, these charming properties offer authentic architectural detail, affordability and potential for future renovation making them a popular choice for house hunters. However, these historic buildings do have certain drawbacks – narrow, dark kitchens and cramped rooms tend to detract from the overall charm of these homes, and make it difficult for families to fully utilise the space. Yet, it's possible to overcome these potential issues with a modern extension on a Victorian house. Luckily, these properties lend themselves fantastically to extensions and to help you, we've put together this guide to ensure your expectations are met and you can reap the benefits of a new development. 
Where do you begin?
There may be limited potential for building a single storey extension if you live in an end terrace or semi-detached property with garden space next to the side wall. This may mean building a kitchen extension across the full width of the back of your house or extending into the side return for additional living space or a larger kitchen without losing out on garden space. 
You need to consider how this modern extension on a Victorian house will function as a whole, otherwise, you may create a significant inconvenience such as having to access the extension via an existing bedroom or dining room! In smaller terraced properties, filling in the side return may only add a couple of metres but it can radically change the size and interior of your home – this area is the biggest for development opportunities but, you can also extend around the back of the house should you have sufficient garden space. 
Remember, before you start a new project, you'll need to notify your insurance company and if you need it, acquire proper planning permission. If you aren't entirely sure on the procedure, ask your architect for advice to ensure all is in order before you begin!
How much will it cost? 
Due to the restricted nature and various challenges accompanied with a modern extension on a Victorian house, labour costs tend to be comparatively high for these extensions. Of course, a lot of the associated costs will be influenced by the size and complexity of the extension – you should expect to pay upwards of £2000 per square metre. 
Generally, the most expensive items in any project are the walls, foundations and roof, each accounting for roughly 10% of the total layout. Premium bi-folding doors can also significantly up the price, so it's important to outline your budget to your architect before you begin to ensure you stay within these limits. 
Don't forget to include professional fees in your budget: 
Independent RICS survey:

£500

to

£1,000

.

Planning application:

£172

to

£400

 

Skip:

£120

to

£350

.

Knocking down a wall and inserting an RSJ: from

£3,000

.

Building regulations:

£700

to

£1,000.

Architect's fees:

5% – 12%

of the overall project
Do you need planning permission for a modern extension on a Victorian house? 
In most cases you're allowed to build surprisingly large side and rear extensions without planning permission, instead operating under permitted development rights. 
If, however, you find you do require planning permission for an ambitious project, it's best to appoint an architect to progress this stage as they'll be able to ensure the application is submitted correctly. And, if this is refused, whether or not it is worth appealing against it. 
What about a listed property? 
There are far stricter rules in place for properties within Conservation Areas, where typically any visible building alteration will require prior consent. PDR's allow for only a single storey extension so, ensure you enlist the aid of an architect to ensure your vision is actually achievable. 
Listed buildings again, have even stricter rules enforced upon them. With all works, including internal alterations requiring Listed Building consent before building can begin. 
Remember, a Building Regulations application is required for all extensions and structural alterations to any property. This is to ensure your design complies with British standards, including insulation, ventilation, fire safety and structural stability. Typically, this takes 5 weeks and must be acquired before you begin any work else you may face serious consequences.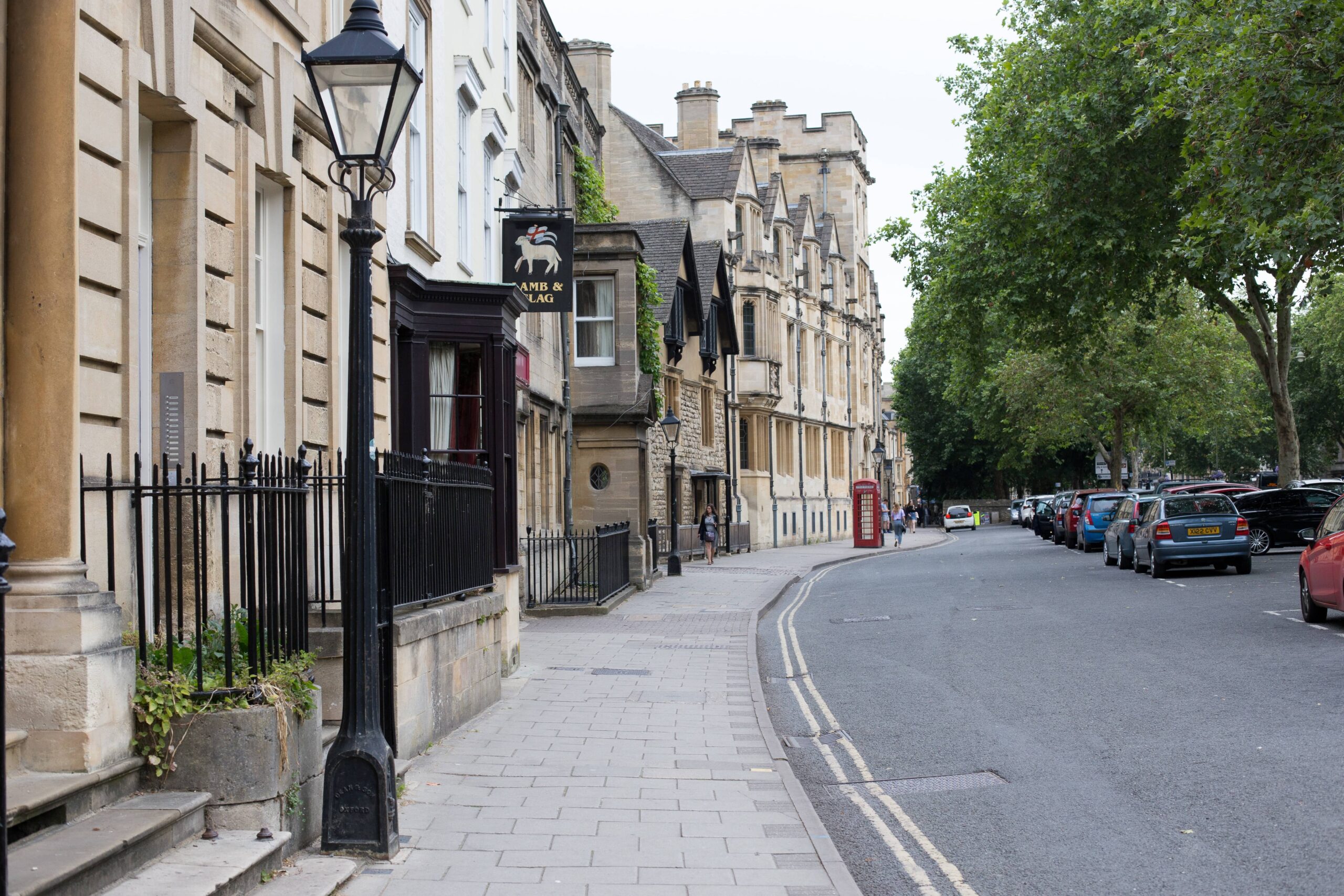 How do you extend utilities? 
It's easy to get caught up in the idea of a modern extension on a Victorian house and forget to consider functionality. A key stage of the process is to plan and fully understand where the services will be – from sink and appliance positioning to waste plumbing and electric supplies. Think, where will lighting features or additional power sockets sit within this new structure? 
Furthermore, kitchen and bathrooms are the biggest contributors to indoor water vapour, so you'll want to ensure the proper ventilation is in place to combat this additional condensation that ultimately may damage your property. And, you may need to move your boiler flue as this is often in the way of your extension plan – requiring further budgeting to meet these installation charges. 
Who should you choose to work with? 
You'll want to work with an architect that has extensive experience working on Victorian properties. They should consider not only the obstacles in the path of your extension, but also how the additional structure will fit into the overall feel of your home. The modern extension should complement the existing building rather than detract from it! There are a few key tips to ensure you work the right architect:
Gather at least three different quotes and ask for references 

Check exactly what services are included in each cost – i.e. skips, VAT, scaffolding

Agree payment structures, never pay the total price up front

Ask for copies of the architect's insurance 

Be very clear and concise with your vision and ensure this is fully understood by the architect before work begins

Write down the arrangements and have this signed (including start and finish dates, agreed prices and payment terms)
Extending a Victorian property is a complex procedure and it's vital it is done correctly to avoid expensive mistakes. Pick someone with the right experience to deal with such a sophisticated project. 
Are there any structural issues to consider?
There are a few issues that may need careful consideration when you begin building your extension. But, what are these exactly? 
Single-width brick

: Some smaller 'workers' cottages were built relatively cheaply and utilise thin brickwork towards the rear of the property. As a result, any structural alteration will need to be handled with great care to ensure the bedrooms upstairs remain solid. You may even want to have these thin walls strengthened and insulated as part of the extension. 

Settlement

: A modern extension will typically use deep foundations, but here lies another issue. Victorian properties usually have old shallow footings and there's a risk these new and old structures could crack over time due to the difference in depths. So, it's advisable to incorporate some flexibility into joints to accommodate small movements without causing cracks. 

Digging foundations

: A temporary support may be required when excavation is required to accommodate new foundations or drains. Otherwise, you may face structural issues due to subsidence. 
How can I balance modern features with the traditional charm of the property?
Victorian properties are a popular choice due to their charming features – an ornate fireplace, sash windows, cornicing around ceilings, geometric floor tiles, all of which add value to the homes. So, how can you strike a balance between modernising the property and retaining these wonderful period elements? 
The general rule is to conserve the front two thirds and modernize the back third instead. As a result, you'll achieve the best of both worlds – period charm alongside the 21st century need for space and improved livability. It's all about the layout flow and this is a key consideration to make, remember to think of the overall impact rather than individual spaces. 
Plus, many of us only think about how an extension will look on the inside. But, you should also figure out how you want your modern extension on a Vicotrian house to look externally too. You may find you desire a modern interior with a more traditional exterior to marry to the Victorian property. Brickwork or render designed to harmonise with an old home work highly effectively, enhancing the character of the property. Modern design can complement your home although you should work closely with your architect to achieve this successfully, and remember to think about how this will appeal to future buyers. 
There are a lot of considerations to make when adding an extension to a period property, you want to ensure this successfully compliments your home overall yet provides you with the additional space requirements you set out to achieve. An architect can significantly reduce the stress and worry surrounding these important decisions!
Here at Greenway Associates, we can guide you through every step of the process of home improvement on a Victorian property, suggesting how to incorporate the historic charm of these homes into your new extension. From planning approvals, construction drawings, interior design, and overseeing the project, we are here to help. To find out more about how we can help support you and your dream project, find out more about us by visiting our website or get in touch today to discuss!
RECENT PROJECTS
At Greenway Associates, we have completed over 2,000 architectural design projects
BINFIELD ROAD
admin
2022-05-30T07:39:03+00:00