New Build Niggles
New Build Niggles
For the last couple of weeks, I have been looking at some common issues with older properties and some simple solutions that can help manage them.  There are many new home developments currently on the market and these can be very appealing.  Lots of people like the idea of being the first to live in a property.  There is also the appeal of minimal decoration and maintenance costs for some yearsplus NHBC's 10-year warranty.  Many reputable developers offer additional guarantees on top of this too.  In addition, because the homes are built to modern standards they should hopefully be more energy efficient and therefore have lower running costs than their period style neighbours.However, like anything, there is no such thing as an easy option, and newbuilds are no exception.  Here are just a few pointers of things to be on the lookout for – I'll be back next week with more!
Who are (or were) the developers?
If you are buying, (a brand new or recently built), do your research on the company that built it. Try to be fair in this and remember it is unlikely that any firm will have 100% satisfied customers. On the other hand, alarm bells should be ringing if you keep hearing similar tales of woe. Make sure you visit the site and the surrounding area and talk to current residents if at all possible to find out what they really think.
Watch out for warranties
Although the NHBC guarantee is for 10 years, remember that this is from construction i.e. if there have already been a couple of owners it may have expired or be nearly up. During the first 2 years, NHBC will step in if you make a claim against the developer and they do not carry out any remedial work. So if your property is less than 2 years old ensure you keep this date in the diary. Check your warranty (whether new build or at purchase) that it includes "snagging", the term used for getting little issues like squeaky or stiff doors sorted.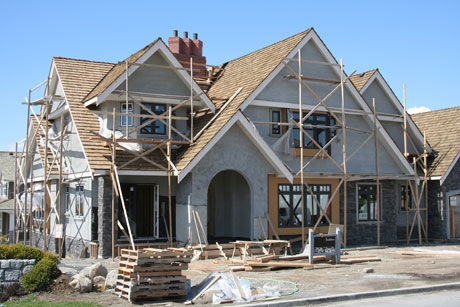 Here at Greenway Associates we have over 23 years' experience, and work hard to keep abreast with the best in design technology and planning policy. Whatever you are looking for, please get in touch for more advice at Greenway Associates or call us on 01737 652 737.
RECENT PROJECTS
At Greenway Associates, we have completed over 2,000 architectural design projects
BINFIELD ROAD
admin
2022-05-30T07:39:03+00:00