Six fun ways to give your newbuild home more personality
Newbuild homes are becoming an increasingly popular option among all sorts of people. Whether you're looking for your first home, want to upgrade to a place with more space, or are looking to downsize, there are so many different options out there to choose from to fit all preferences and budgets! Many people like newbuild homes because they offer a completely blank canvas, onto which they can add their own splashes of personality. However, one of the most common complaints surrounding newbuilds is that they lack character, they all look the same, and they just tend to be a bit bland and boring. But here at Greenway Associates, we believe that this really doesn't have to be the case!
There are so many things you can do to spice up your newbuild and truly make it a place to call home. In this blog post, we'll be sharing six fun ways to give your newbuild home more personality. It's all about being creative and making the most of a blank canvas. But, these tips don't just work for newbuilds- you could apply them anywhere! So, whether this is your first newbuild property, or you've lived in one before, we hope that these tips will give you some inspiration to really step it up and create a home that you love living in.
What are our favourite fun ways to give your newbuild home more personality?
While some people may complain about the blank slate that newbuilds offer, we think that you should embrace this! After all, it means that you can decorate your home in any way that you like. And, you don't have to worry about removing the previous owner's choice of decor, which can be a cause of much frustration for those moving into older homes. So, here's your dose of inspiration to really bring some character to your new home and make it truly feel like yours.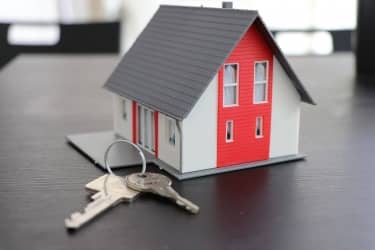 1. Start by looking for inspiration, anywhere and everywhere!
If you're looking for fun ways to give your newbuild home more personality, it's probably a good idea to do some research before you get stuck in. There are plenty of resources out there to help you discover your favourite styles and trends. We recommend looking at interiors magazines, but also online on sites such as Pinterest, where anyone can share their homes! You will quickly notice what jumps out to you, and the sort of thing that you would like to recreate in your own home. Use this research to guide your purchasing and decorating decisions. If you have a solid idea about what you like and dislike when it comes to decorating your home, you are far less likely to make rushed decisions and impulse purchases that you later regret, and are left to simply clutter up your home.
2. Use the space to guide you
As we've already mentioned, newbuild homes offer a completely blank canvas. But, there will be certain things in the space already that you can use to guide you and your decorating efforts. For example, if you are working with a smaller space, it's a good idea to keep things as minimal as possible. This will help to keep clutter at bay, while also offering a calm and serene feel- and who doesn't want their home to feel like that?! Plus, if you keep things fairly minimal, you have room to add in a few statement pieces to really add a splash of personality. Keep these pieces inexpensive, and you can even regularly change them up to suit different seasons and occasions. This way, things will always feel fresh and you'll never get bored of a minimalistic home!
3. Look for statement pieces that reflect your personality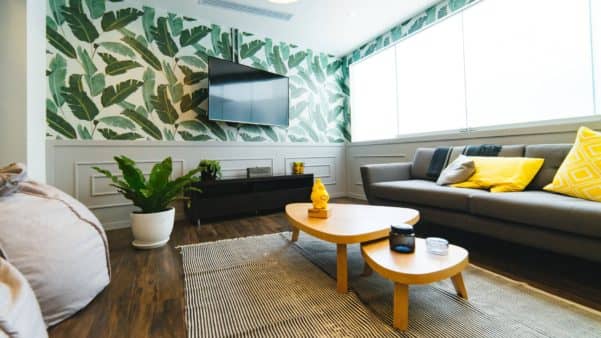 Talking of statement pieces, it's a good idea to shop around and see what you're drawn to. This could be fun posters or prints, bold vases, unusual sculptures, or even statement pieces of furniture! One of our favourite fun ways to give your newbuild home more personality is to craft an interesting collection of artwork for your walls. Whether you prefer prints or original pieces, there is so much out there to choose from so you're sure to find something to your taste! Artwork is ideal for adding some interest to an otherwise plain wall. Many people like to collect artwork from different places they've been to, so they can gradually build up their collection.
So, if you're looking for a feature that is completely unique, and that nobody else will have, why not start a gallery wall? You can build it up gradually or all at once using pieces that you love. And, it's another thing that's easy to switch up once you get bored! Gallery walls are a real talking point for any guests that enter your home, and are a great way to add in a dash of personality without taking up any floor space.
4. Find pieces that are functional as well as fun
If you are working with a smaller space, one of the best fun ways to give your newbuild home more personality is to source pieces of decor that also serve a function. For example, a statement chest of drawers definitely adds interest, but can also be used to contain the clutter within your home. Or, you could look for a beautiful vase that looks great whether it's filled with flowers or not. Perhaps the best way to add fun and function into your home is through the use of a beautiful decorative mirror. It's definitely a statement piece, but it will actually make your space feel larger and add some depth into your room. A free standing mirror is also the perfect addition if you're renting your newbuild home, as it requires no drilling into walls, but still looks great!
5. How can paint and wallpaper work for you?
One of the very best ways to add instant personality to any space is by switching up the paint colour, or adding some wallpaper. No matter what your tastes may be, there will be something to suit you. Even if you want to keep your main living spaces quite neutral, there are still ways to play with colourful walls in your home. Perhaps you could transform your downstairs bathroom with a fun wallpaper design? Or, maybe a feature wall in your bedroom could add a bit of interest to the space without being overbearing?
One of the latest interior trends involves 'painted arches' of colour on an otherwise plain wall to add a fresh feature without painting the whole wall one colour. You could even consider painting your doors and woodwork in a darker colour that compliments your walls! Paint and wallpaper is a fairly easy way to change up the entire look of any space, so don't be afraid to have fun with it and transform your blank canvas into something unique!
When looking for fun ways to give your newbuild home more personality, don't neglect the outside spaces that you have. It's true that many newbuild homes are known for having fairly small gardens. But, this doesn't mean that they have to be boring! Even if you've only got a balcony, there are plenty of things you can do to spice it up. Make the most of the summer months with some outdoor furniture. There are options out there to suit all budgets and spaces, so shop around for the best deal. Come summer, you'll thank yourself when you can enjoy a meal outdoors on a warm evening!
You can also inject a hint of personality into an outdoor space through your choice of plants. Whether you like flowers or foliage, there are countless opinions out there. So, get down to your local garden centre and see what catches your eye, and ask for advice on which plants will work best for your space. Adding a bit of interest to your outside space really ties your whole home together, and makes it an enjoyable space to spend time, both indoors and out.
Conclusion to our fun ways to give your newbuild home more personality
As you can see, there are so many different ways that you can inject personality into the blank canvas that is your newbuild home. We've only listed a few here, so let your imagination run wild and decorate the space in whatever way you choose! Possibly the best thing about newbuild homes is the fact that they are a blank canvas, so don't be afraid to decorate to your tastes. Whether that's keeping things minimalistic, or adding splashes of colour at every turn, there are very few decorating styles that don't look good in a brand new home!
Greenway Associates are professional planning and architectural designers, working on house extensions, loft conversions, drawings, approvals, interior design, and more. To find out more about us, our services, and how we might be able to help you get your dream home, please visit our website or get in touch with us today!
RECENT PROJECTS
At Greenway Associates, we have completed over 2,000 architectural design projects
BINFIELD ROAD
admin
2022-05-30T07:39:03+00:00