Swimming Pools
It's reaching that time of year when the weather is changing, and we are reluctantly accepting that summer is on the wane and autumn is approaching. That doesn't mean we have to stop having a little daydream about what it would be like to have your own swimming pool though.
Diving into your own pool may seem like a splendid idea – but did you know that there are already some 160,000 private pools in the country? Also, swimming pools, especially outdoor ones, can be expensive to run and maintain as well as putting off people with small children who may see them as a potential danger zone. In some eyes they actually detract from the value of a property, rather than add to it. They certainly don't come cheap – a good indoor pool will set you back at least £10,000 and the upper end of the range one more like £100,000. Design is crucial as if ventilation is inadequate you will suffer from condensation and quite often an unpleasant smell. Any indoor pool will need planning consent and while an outdoor pool may not, advice must always be sought from your installer or the local planning office to be sure.
Outdoor pools need a cover (to keep down cleaning and heating costs) which range from £150 for simpler covers to £3,000 for an automatic one. A cover needs to be as simple to use as possible or it is unlikely to be used enough to be effective. Used properly, it should save around 20% on heating bills.
It is also important to remember that swimming pools also requires continual maintenance along with the heating, cleaning, filtration and ventilating equipment.
Here at Greenway Associates we have over 23 years' experience, and work hard to keep abreast with the best in design technology and planning policy. Whatever you are looking for, please get in touch for more advice at Get in touch with us at Greenway Associates call us on 01737 652737.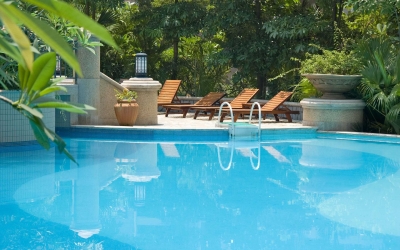 RECENT PROJECTS
At Greenway Associates, we have completed over 2,000 architectural design projects
BINFIELD ROAD
admin
2022-05-30T07:39:03+00:00