The 6 best ways to choose the right people to work with on your home improvement project
Thinking about making some improvements to your home? Whether you're simply looking to update one room, or you want to embark on a larger project such as an extension, it can be an incredibly exciting time! No matter what your dream home improvement project looks like, it's vital to make sure that you choose the right people to work on it with you. From architectural drawings to plumbers, builders to interior designers, there are plenty of professionals out there who can help make the project as stress-free as possible. But, how can you find them? How do you know that they're the right people for the job? It can be a tough decision, especially if this is your first time working on a project of this kind. So, in this article, we'll be discussing the X best ways to choose the right people to work with on your home improvement project, no matter what it may be. If you're looking for an experience that is as straightforward as possible, with an amazing end result, then you need to read this article before you make any decisions!
Why is it so vital to choose the right people for your project?
Of course, it seems like common sense to choose the right people to work on your home with you. However, it can be easier said than done. Many of the best professionals of any trade will be booked up weeks, or even months, in advance. This can lead to homeowners simply choosing someone with availability instead of doing thorough research. But, we would always recommend going with someone that you truly trust to carry out the work to the best possible standard. After all, it's your home! You spend a lot of time there. You don't want to look back on your dream home improvement project and have regrets when it's not quite up to the standard that you envisioned. But, choosing the right people to work with on your home improvement project isn't just about ensuring that it's finished to a high standard. The best professionals will also be efficient (meaning your project is more likely to get completed on time), may use higher quality materials, and will be able to give you the best advice and recommendations for what you're doing. So, overall, your project should be of a higher quality at every stage of the process with the right people on board.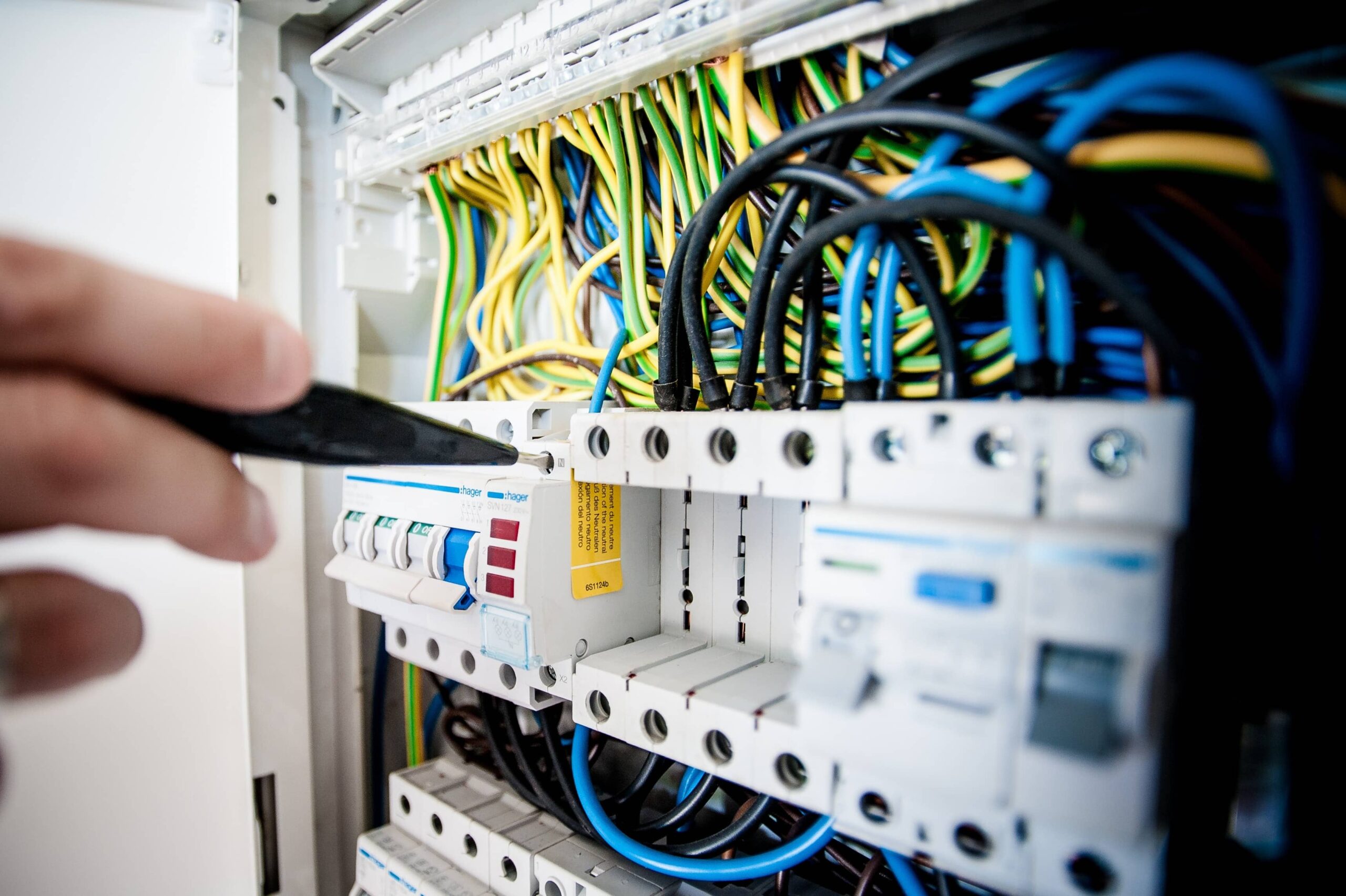 So, what are the best ways to choose the right people to work with on your home improvement project?
Often, finding the right people to work with can be easier said than done. But, the process should be made simpler for you with these six top tips:
Decide what you actually need
When it comes to contractors that could help you with your home improvement project, there are so many out there that all do different specialist things. It can be difficult to work out what you actually need for your specific project, and what you could do without. So, the first step when deciding who to work with is to put some real thought into your wants and needs when it comes to external help. You may be limited by budget, so 'extras' such as a decorator or interior designer may not be right for you. Or, your project may be simple, thus not requiring the services of a plumber or electrician. If you are brand new to the world of home improvements and so not sure what you actually need from contractors in order to get your project finished, it's a good idea to talk to some experts such as Greenway Associates, who will be able to help you with your plans and finding the right people for the job. 
Check their reviews
Once you've decided what you need, the number one thing to do when choosing the best contractors for your project is to check their reviews. Any good professional will be all too happy to shout about their great feedback. So, check places such as their website, social media pages, Google reviews, Facebook reviews, and Trustpilot to see what other people have to say about their experience. Do the reviews match up with your expectations? It's always a good idea to look for professionals that have a majority of good reviews. And, if you can't find their reviews anywhere online, just ask! Anyone who's proud of what their customers have to say will be more than happy to share it with you. 
Look for word of mouth recommendations
While online reviews are a good mark of how well-regarded a contractor is, you shouldn't rely on them completely as one of the best ways to choose the right people to work with on your home improvement project. After all, reviews can be altered, or a company may choose to only showcase the best ones. So, what should you also look out for? Well, word of mouth recommendations from real-life previous customers is possibly the number one way to tell if a contractor is really as good as they say they are. Do you have any friends or family members who have recently completed a home improvement project? Can they recommend someone that they used, who would also suit your needs? Even if you don't personally know anyone, you could turn to social media to ask for local recommendations. Or, simply ask the contractor you're considering whether they have any previous customers who would be happy to speak with you about their experience. Getting word of mouth recommendations ensures that a contractor's reviews are genuine and that real previous customers are satisfied with the service they received. 
Find out what they've worked on before
Of course, every home improvement project is unique. But, it's likely that any good, experienced contractor will have worked on something similar before. So, ask them what they've worked on in the past and how this might match up with your own plans. This is especially important if your project has unusual or unique elements that not many other projects do have. To ensure that it's completed in exactly the way you want it, it's a good idea to seek out someone who specialises in just that. 
If your first choice isn't available, can they recommend someone else?
Often, the best contractors are booked up far in advance. While we would recommend waiting for them to become available if you can, sometimes this just isn't possible and you need to get started on your project as soon as possible. So, when your first choice isn't available, what's one of the best ways to choose the right people to work with on your home improvement project? Many contractors will have contacts in the industry that they can recommend instead of themselves if they are fully booked. So, there is no harm in asking if they have a recommendation of someone else who does similar work to a high standard, that may have more availability. 
Ensure that you're getting like-for-like quotes
Of course, choosing the best people to work with on your project isn't all about the standard of their work. Naturally, price has to be a factor as well. But how can you ensure that you're getting a good price, and not overpaying for work? The best way to do this is by getting comprehensive like-for-like quotes from all of the contractors that you're considering for a particular stage of your home improvement project. Make sure that each quote you get includes the same features such as labour, cost of materials, VAT, subcontracting, and so on. This will ensure that you can accurately compare quotes. However, be wary of going for the cheapest option without thorough research into the provider. If they seem suspiciously cheap in comparison to other quotes, they may be likely to add on extras during the build that you are then stuck paying over the odds for! When it comes to quotes, going with the middle ground is usually a good option. But, it's equally as important to go with the contractor that feels right for you and your project, and cost should just be one of many factors in your decision making. 
Final thoughts on the best ways to choose the right people to work with on your home improvement project
Finding the right people to work with on your projects is a process that's personal to you and what you are trying to achieve. It can take time and effort to find the best people for the job, but it will certainly be worth it when your project turns out to be exactly what you envisioned before you began!
Here at Greenway Associates, we specialise in planning and architectural design for a range of home improvement projects. From home extensions to loft conversions, we cover it all! And, we also provide planning approvals, building control approvals, and interior design services in Surrey, London, and beyond. To find out more about us, what we do, and how we can help your home improvement project be the best it possibly can be, click here to visit our website, or here to get in touch with us today.  
RECENT PROJECTS
At Greenway Associates, we have completed over 2,000 architectural design projects
BINFIELD ROAD
admin
2022-05-30T07:39:03+00:00