The Return Of The World's Greatest Buildings
The Return Of The World's Greatest Buildings
Regular readers of our blog (who are widely regarded as the most intelligent people on the planet) will know we started an argument on October 4 2016, asking the question: "What is the greatest building in the world today"?
We highlighted the Getty Center (Los Angeles, California: Richard Meier & Partners Architects LLP), the Jean-Marie Tjibaou Cultural Centre (Nouméa, New Caledonia: Renzo Piano Building Workshop) and Sydney Opera House (Australia: Jørn Utzon) but we immediately knew that only writing about three buildings in a world full of extraordinary architecture was grossly unfair.
So here are three more buildings we urge you to visit on your next world tour:
Farnsworth House (Piano, Illinois: Ludwig Mies van der Rohe): Mies van der Rohe (German-American, 1886-1969) was a pioneer of the clean, straight lines of modernist architecture and Farnsworth House is a wonderful example of how he sought to juxtapose those principles with the organic environment of the surrounding natural world. Speaking about the house, Mies van der Rohe said: "Nature should live its own life; we should not destroy it with the colours of our houses and interiors, but we should try to bring nature, houses and human beings together in a higher unity". Built-in 1951 as a 'glass box' country retreat for Dr. Edith Farnsworth, the house is now open to the public. Essentially composed of just three horizontal forms – the terrace, the floor and the roof – attached to steel columns, Farnsworth House is a beautiful example of minimalism at work.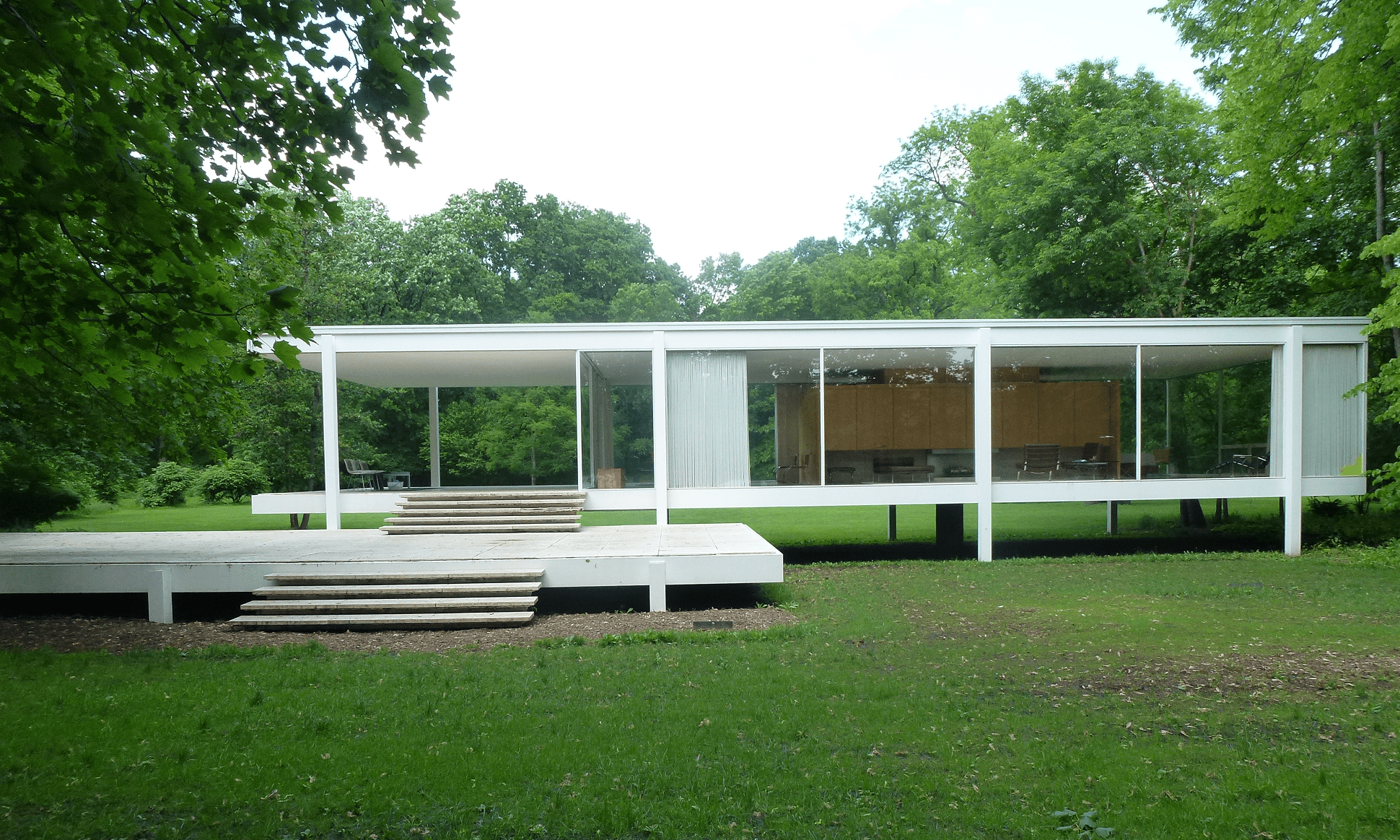 The Binoculars Building (Los Angeles, California: Frank Gehry): Opened in 1991, this building clearly asks us: "Is there a line between art and architecture"? At first glance, the iconic central section just looks like a huge sculpture (of…you've guessed it, binoculars) but, in fact, those 'binoculars' house two tall, curved rooms and form the entrance to a commercial office complex. You literally drive between the lenses to reach the parking garage. Unusual? Certainly. Absurd? Some people think so. Boring? Absolutely not.
Talking of where architecture and art meet and divide, it's worth noting Gehry (Canadian-American, born in 1929) insisted the 'binoculars' must have windows or they could not be called a 'building', so there's a debate for you: "Buildings, unlike sculptures, must have windows. Discuss".
Google now occupies space in the Binoculars Building. (If you don't believe us, Google it!)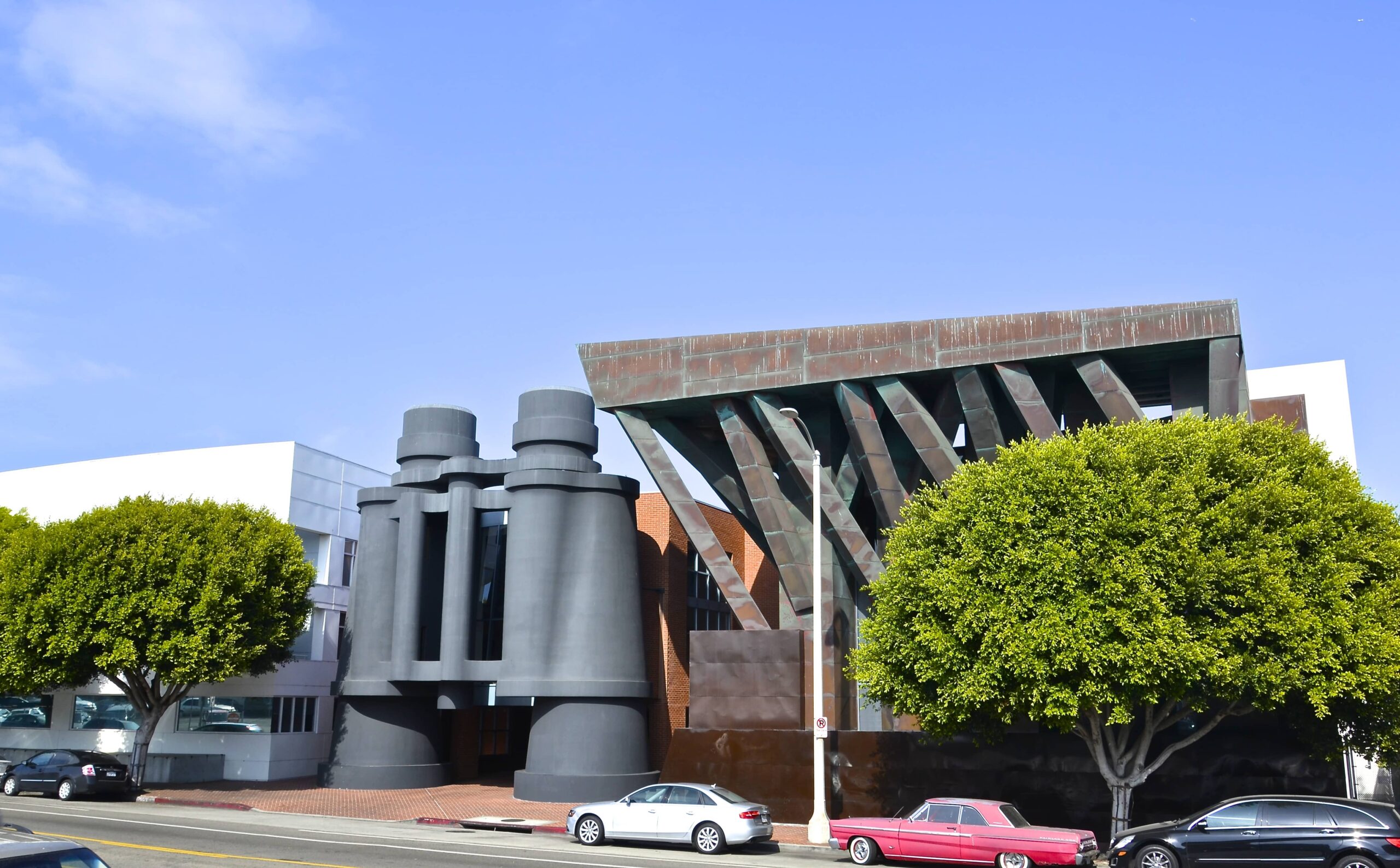 The London Aquatics Centre (Queen Elizabeth Olympic Park, Stratford: Zaha Hadid Architects): Hadid's death on March 31 2016 robbed the world of the first female winner of the prestigious Pritzker Architecture Prize (in 2004) but the London Aquatics Centre remains to remind us of her talent. Let's not forget some of the world's greatest new buildings are right here in the south of England. Opened in 2011 and then thrust into the global spotlight for the 2012 Olympics, one look at the London Aquatics Centre tells you why Hadid (born in Baghdad in 1950) was nicknamed the "queen of the curve". The design of the Centre is, appropriately, inspired by the fluid geometry of water in motion.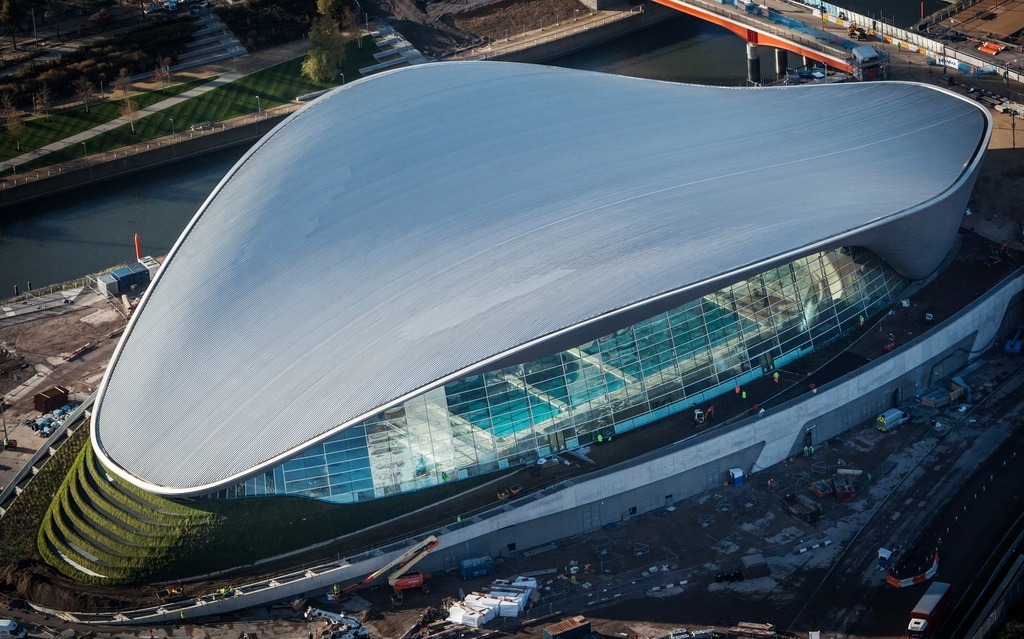 Our list includes the work of legendary architects like Gehry, Meier and Hadid, but don't believe only famous names produce great buildings. Gehry himself says: "I am not a starchitect, I am an architect. There are people who design buildings that are not technically and financially good, and there are those who do. Two categories – simple". At Greenway Associates, we belong firmly in the second category. Call us Simple.
Here at Greenway Associates we have over 23 years' experience, and work hard to keep abreast with the best in design technology and planning policy. Whatever you are looking for, please get in touch for more advice at Greenway Associates or call us on 01737 652737.
RECENT PROJECTS
At Greenway Associates, we have completed over 2,000 architectural design projects
BINFIELD ROAD
admin
2022-05-30T07:39:03+00:00