The Top Ways Luxury Residential Architects Can Transform Your Home
When it comes to having a beautiful home, everyone is after something different. Whether you prefer more traditional styles, or something that's trendy and modern, there is so much choice. Your home is a space that's completely personal to you. It's where you'll probably be spending most of your time, so you want it to reflect your personality and tastes. However, making your dream home a reality can be a stressful and time consuming process. This is where designers like Greenway Associates can help you! In this blog post, we'll be taking a look at some of the top ways luxury residential architects can transform your home into a space that you love for years to come.
So, what are the top ways luxury residential architects can transform your home?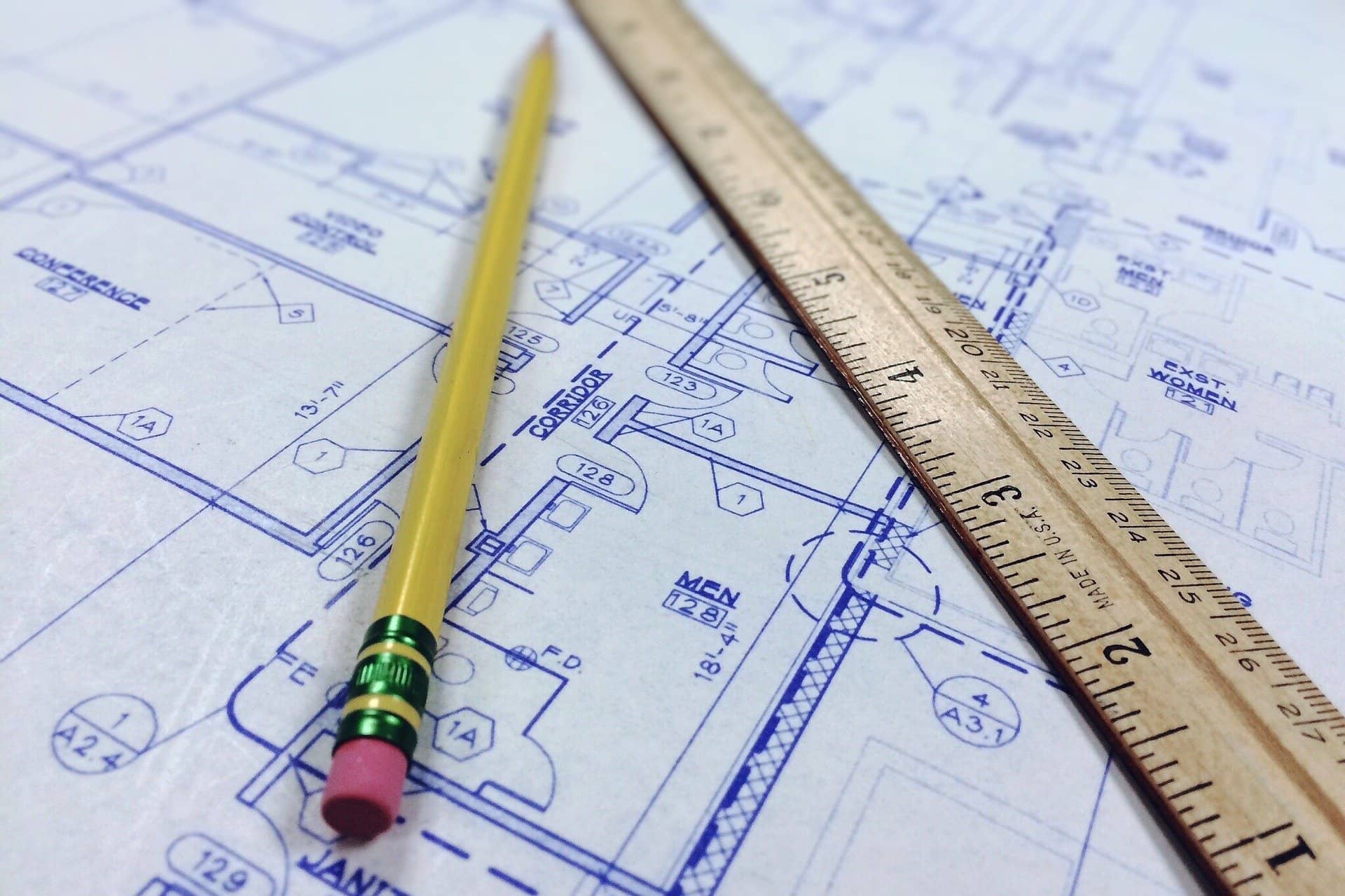 A luxury residential architect is there to be your guide
Firstly, one of the most important ways luxury residential architects can transform your home is by guiding you along the process. They will be with you every step of the way. A good architect will have worked on plenty of projects in the past, so they will know the ins and outs of the process. From the basics of the design, planning, and construction process to the small details that you might not have even thought about before, your architect will be there for you to make sure you have the best experience possible. No matter what your dream home looks like, or whether it's a large or small project, there are plenty of things to consider. If this is your first time undertaking a project like this, there may be certain things that you don't know about, and require a professional opinion or assistance. For the best luxury residential architects, no question is too big or too small. The main goal should be to guide you and help to deliver an outstanding project that exceeds your expectations in every way!
Will architects be able to advise me on other areas?
A good architect won't be all about drawing up plans for your house! One of the top ways luxury residential architects can transform your home is by recommending other suppliers and tradespeople to work with, that they believe will be able to do an excellent job and help your home renovation along. Whether it's the basics, such as builders and plumbers, or an interior designer to add the finishing touches, good architects will have plenty of contacts in the industry that they will be able to refer you to. They will likely have worked with these suppliers on projects in the past, so will know all about the style and standard of their work. And, with a personal recommendation from your architect, you as the customer can feel rest assured that the other suppliers you get involved in your project will deliver the best results possible too. When it comes to crafting your perfect home, your architect is a valuable resource! So, make sure that you make the most of them and their contacts to help your home journey run smoothly and produce an amazing end result.
Luxury residential architects will bring brand new fresh ideas to the table
When it comes to transforming your home, it's likely that you have a fairly clear picture of what you want to achieve. It may be that you feel you don't need much help in crafting your vision at all. However, another one of the top ways luxury residential architects can transform your home is by bringing amazing new ideas to light, that you've probably never considered! Architects are naturally creative, and love pushing the boundaries of what's possible to create beautiful, functional homes that work well for the people that live there. So, your architect will be able to suggest unique ideas that are perfect for your space and really add something special to the project. This is one of the biggest benefits of working with an experienced luxury architect. Whether you need complete guidance on the project, or feel that you already have ideas to use, they may surprise you with what they are able to suggest that can help transform your home for the better! Also, they will be able to guide you on your current ideas and what is possible, as well as suggesting alternative solutions that are just as good in case your initial ideas do not work out.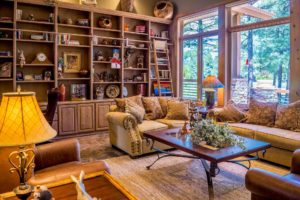 Working with luxury residential architects will ensure that no detail is missed
Transforming a space into your dream home is a hugely exciting project that many people all over the world dream about doing. However, it's easy to get caught up in the excitement of thinking about the bigger picture, and forget the minor details that really finish off a project and make a luxury space feel even better. One of the top ways luxury residential architects can transform your home into something wonderful is by ensuring that these details aren't missed! For example, have you given much thought to the way your doors will open and the effect this will have on the space? Or, where is the best place for your different lighting options to go? It's easy to forget these little details, but they are what come together to truly transform your home into a space to be proud of. Your architect will be thinking about these details from the outset to make sure that they are planned into the bigger project from the very start. This will help you to avoid any nasty surprises or last minute rushed decisions! Then, this has the effect of a space that's finished to the best possible standard. Every single element will work well for you and your family, helping to make your home an even more functional and enjoyable place to be.
Architects are also trained in all the relevant laws to keep your project on track
As we've already mentioned in this article, architects do more than just draw up plans! They are also trained in building contract law. But why do they need to know about this, and what benefits can it bring you in transforming your home? Well, even if you don't run into any issues, it is always good to be prepared. Having the security of knowing that you're working with someone who knows the rules and regulations if any issues were to arise is great for giving you peace of mind. And, if any issues do happen, your architect will be on hand to advise you of the best course of action to take. For example, did you know the importance of having a building contract set up between you and your builder, before any construction takes place? This will help to manage everyone's expectations from the beginning, as well as aiding the project as a whole to run smoothly. Your luxury residential architect will be able to help you with legal aspects such as this, which can make a huge difference in ensuring that the project has a brilliant outcome for everyone involved.
Finally, luxury residential architects will help you make the most of your home, no matter the space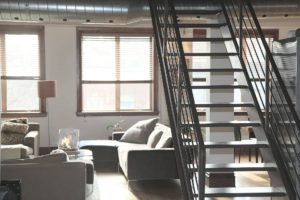 Ever felt that your home just isn't big enough, or that the space is being utilised poorly? This is just one of the many factors that can lead to you wanting to transform your home into something that works better for your needs. However, it can be hard to know what to do to make the most of your space. But, this is truly one of the top ways luxury residential architects can transform your home. They will be able to look at the space you're working with in detail. From there, they can come up with solutions that work. Even if you have awkward shaped rooms, low ceilings, a huge lack of storage, or any other common problems in the home! Your architect will know the right solutions that will maximise space in your home and transform it into an amazing space that you can use for a variety of purposes. No matter what your priorities may be, from adding storage into a small home, to maximising light in a dark hallway, there is sure to be a way to make them a reality with a talented architect!
The Top Ways Luxury Residential Architects Can Transform Your Home: Conclusion
There are many ways in which the right architect can help you along in your journey to having a home to be proud of. In fact, hiring an architect can ensure that the whole process runs smoothly from start to finish. And, it's not all about drawing up plans. There are many more areas in which luxury residential architects can assist your project and make sure the end result exceeds your expectations.
Here at Greenway Associates, we pride ourselves on delivering high-quality projects every time. Whether you're looking for a home extension, loft conversion, interior design, or anything in between, we would be delighted to help you. Find out more about us on our website, or why not get in touch to discuss how our team of talented designers can assist your project? For some examples of our work, you can take a look at our Videos page, where we have plenty of videos charting the progress of some of the projects we've been involved with!
RECENT PROJECTS
At Greenway Associates, we have completed over 2,000 architectural design projects
BINFIELD ROAD
admin
2022-05-30T07:39:03+00:00