What Makes a Wonderful Holiday Home?
What Makes a Wonderful Holiday Home?
In these long nights and cold winds, are you dreaming of jetting off to find some winter sunshine? Or are you already planning your next summer holiday? Whether your thoughts are turning to the Caribbean or Cornwall, wouldn't it be wonderful to have your own holiday home, designed and built especially for you?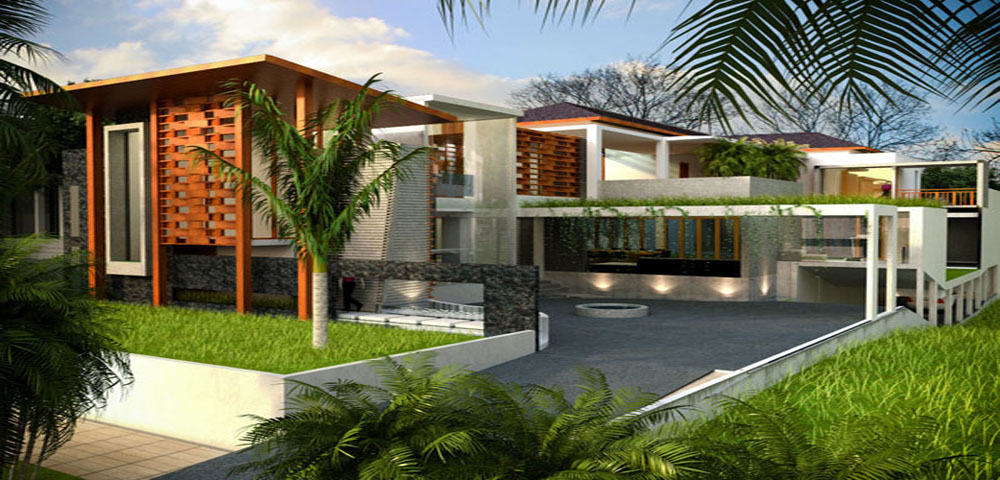 Here are seven points to consider as you plan that perfect 'home-from-home':
Your new retreat should be designed to please you, not your architect. Where some people, for example, find minimalist architecture relaxing, other people find minimalist living spaces sterile. Are straight lines soothing or harsh to your eyes? Is a white wall beautiful or boring? Make sure your architect understands your requirements and preferences exactly. Ask to see bespoke computer-aided designs before you commit to the work.
Make sure every member of your team, from the lawyers and the land surveyor to the builders and the architect, is completely professional and thorough. Don't make costly assumptions. Planning regulations and planning authorities differ around the world. Are you absolutely sure you legally own the land on which you are about to work? Will you be allowed to build a two-storey villa that close to the beach? Don't discover too late that your expensive land is actually worthless to you. Choosing the right architect to lead your project is vital. He or she must be trustworthy and must fully understand your needs, desires and budget. After all, you are likely to be hundreds or even thousands of miles away as work progresses on your holiday home.
Whether you will be looking out on rolling hills or a gentle ocean, make the most of that view. A floor-to-ceiling window and a spacious room in which to enjoy the scenery will help make every holiday relaxing. Don't leave the best view in the house to a tiny kitchen window.
Extensive use of glass – from doors to coffee tables – will not only allow natural light to flow through your holiday home but will also create an illusion of space in a small property.
Would you like your holiday home (design or building materials) to reflect the local culture and environment? A good architect can seamlessly combine 'modern' materials, such as glass, aluminium and steel, with 'traditional' materials, such as local wood and stone. (On a grand scale, a perfect example of this process at work is the Jean-Marie Tjibaou Cultural Centre in Nouméa, New Caledonia, designed by the Renzo Piano Building Workshop). Perhaps sustainably sourced local trees can provide wood for decking? Could that large branch be turned into a quirky handrail for the stairs? The use of local materials in your holiday home can be a great way to remind yourself that you're not in Surrey anymore. (Not that there's anything wrong with Surrey, of course)!
Do you really want to risk leaving your beautiful lawn or patio furniture outside every night, exposed to the weather and, indeed, thieves? Why not build an efficient shed-like storage space directly into your new property?
Remember, your car may not like the bracing sea air quite as much as you do. Salt water spray speeds up the formation of rust, so including a garage when you build your beachfront holiday home makes more sense than leaving your car exposed on a driveway.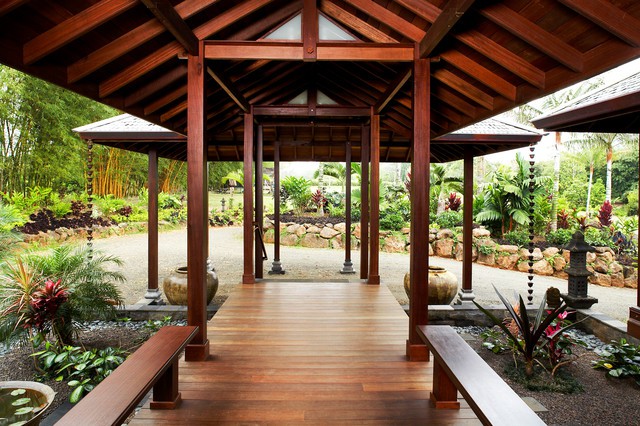 A holiday home is only a dream for most people but, with the right team in place, perhaps that dream could come true for you. After all, you only live once! Here at Greenway Associates we have over 23 years' experience, and work hard to keep abreast with the best in design technology and planning policy. Whatever you are looking for, please get in touch for more advice at Greenway Associates or call us on 01737 652737.
RECENT PROJECTS
At Greenway Associates, we have completed over 2,000 architectural design projects
BINFIELD ROAD
admin
2022-05-30T07:39:03+00:00