What's in your kitchen?
Kitchens
What's in a kitchen? The simple answer is quite literally whatever you want to be. The world is your oyster – you are no longer limited to just thinking about dishwashers and washing machines. The savvy kitchen designer will be looking to make the life of the user easier with a myriad of hidden cupboard spaces. For example ones that have pull out shelving that curves around the corner; as well as wine racks, extendable kitchen taps, double sink units, clever space saving kitchen storage units for everything from jars to utensils and mixers to slow cookers. Kitchens aren't even just about the obvious preparation of food anymore. People are often looking for more from their kitchen as the time invested on food preparation is now really trendy and is increasingly a form of hobby or a form of relaxation such as baking. Kitchens are fast becoming the social hub within the home, and in busy family life they are the place where the family will reliably cross paths at some point. More and more families are choosing to incorporate some form of breakfast bar or even more formal dining table either in or within site of the kitchen so that the people in the kitchen preparing the food and those at the table can chat and socialise and generally be more relaxed than the more traditional dining rooms that were popular in the past. Open plan rooms have made this kind of wide space much more achievable in homes that previously struggled to have a separate area for eating.
Here at Greenway Associates we have over 23 years' experience, and work hard to keep abreast with the best in design technology and planning policy. Whatever you are looking for, please get in touch for more advice at Get in touch with us at Greenway Associates call us on 01737 652737.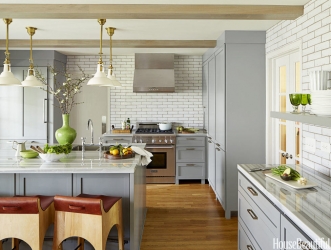 RECENT PROJECTS
At Greenway Associates, we have completed over 2,000 architectural design projects
BINFIELD ROAD
admin
2022-05-30T07:39:03+00:00