Who Is Richard Meier (And Why Does He Matter)?
Who Is Richard Meier (And Why Does He Matter)?
Regular readers of our blog – and if you're not a regular reader, what are you doing with your life? – will know we're huge admirers of architect Richard Meier. In fact, we named the Getty Center in Los Angeles, California (designed by Richard Meier & Partners Architects LLP) as one of the world's greatest buildings. But who exactly is Richard Meier, why does he matter so much and how could the extraordinary work of an 82-year-old American, revered all over the world, still influence the kind of small architectural projects you might be considering this year?
Let's start with some quick biographical details. Meier was born in Newark, New Jersey in 1934. He received his architectural training at Cornell University (New York) before establishing an office in New York City in 1963. Since then, his work has rightly earned him the highest international awards in the architectural field, including the Royal Gold Medal of the Royal Institute of British Architects (RIBA) in 1988. (We admit, we haven't got a Royal Gold Medal at Greenway Associates yet but it's surely only a matter of time). For more than 50 years now, Meier has dazzled with projects ranging from office buildings and federal courthouses to private residences and art museums.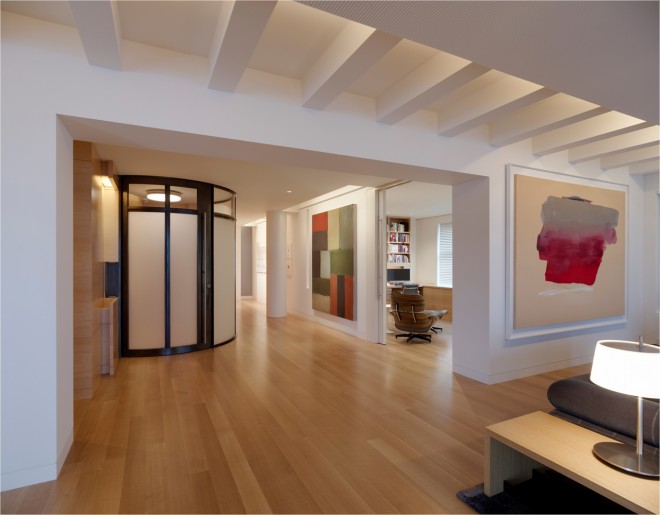 With so many wonderful projects in his portfolio, choosing highlights from Meier's career is quite a challenge. We've already mentioned the Getty Center, opened in 1997, which includes an art museum and stunning gardens, beautifully complemented by Meier's distinctive white architecture. Another masterpiece is the Barcelona Museum of Contemporary Art in Spain, opened in 1995, which combines curves with the clean, straight lines typical of modernist architecture. If you think all churches look much the same, then pay a visit to the breathtaking Jubilee Church in Rome, designed by Richard Meier & Partners Architects and opened in 2003. You might also be interested to know Meier has designed legendary comic actor Rowan (Mr Bean) Atkinson's new Oxfordshire home.
So what characterises a Richard Meier project? He often creates thrilling visual effects by harmonising curves and straight lines and his passion for the colour white is clear for all to see. Extensive use of glass means natural light is fundamental to his work too and, in a sense, natural light is as much a building material for Meier as concrete or stone. "Openness and clarity," says Meier, "are characteristics that represent American architecture at its best, and they are the principles which I hope to bring to every design endeavour."
Now, perhaps you don't have Rowan Atkinson's budget, but can you still bring Meier's principles to the building projects you are planning? Absolutely. Natural light flowing through that floor-to-ceiling window will make your new loft conversion feel deceptively spacious. Soothing white could be the perfect colour for your Caribbean holiday home and clean, straight lines will help make your house extension a very efficient office space, into which furniture slots neatly. (If you worked in one of Meier's office buildings, you might even start to enjoy those three-hour staff meetings. No? Maybe not…)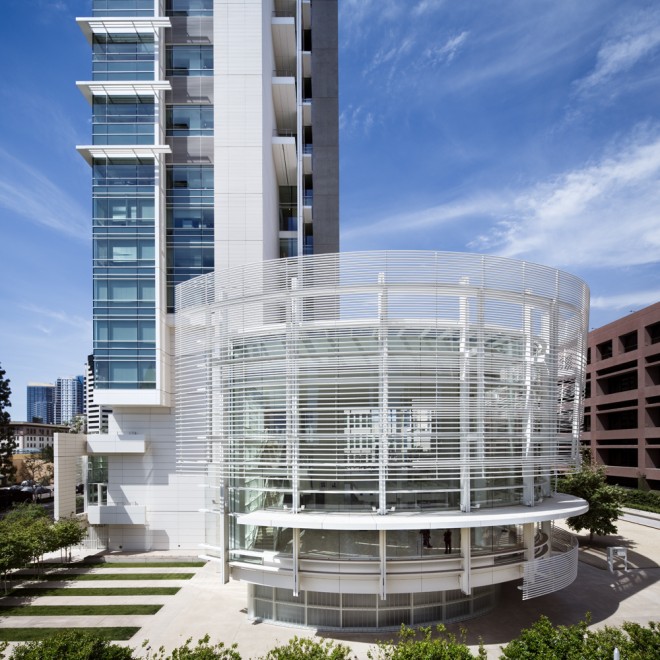 Why not call us? Perhaps we can add a little Meier-style magic to your life.
Let's leave the final words to the man himself: "I believe that architecture has the power to inspire, to elevate the spirit, to feed both the mind and the body."
Here at Greenway Associates we have over 23 years' experience, and work hard to keep abreast with the best in design technology and planning policy. Whatever you are looking for, please get in touch for more advice at Greenway Associates or call us on 01737 652 737
RECENT PROJECTS
At Greenway Associates, we have completed over 2,000 architectural design projects
BINFIELD ROAD
admin
2022-05-30T07:39:03+00:00