Why Does Google Love Zaha Hadid?
Why Does Google Love Zaha Hadid?
Alongside long-established honours and awards, a new form of public recognition has emerged in this internet age – the 'Google Doodle'. We all enjoy the quirky illustrations that sometimes appear on the search engine's home page. On May 31 this year, the Google Doodle honoured architect Dame Zaha Hadid (1950-2016), so let's look at her unique work and style. Could her iconic buildings even influence the architectural projects you are considering right now?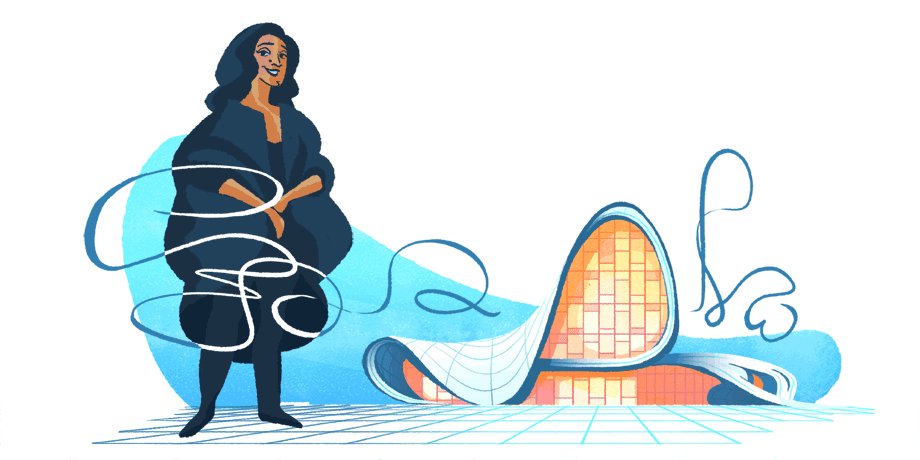 Born in Baghdad, Hadid became a naturalised British citizen and was made a Dame Commander of the Order of the British Empire in 2012. In 2004, she became the first female winner of the prestigious Pritzker Architecture Prize (awarded on May 31 of that year, hence the Google Doodle). Zaha Hadid Architects continues to operate following her sad death last year.
Hadid worked across the world but you won't need to travel far to see one of her most famous achievements. The London Aquatics Centre (in the Queen Elizabeth Olympic Park, Stratford) opened in 2011 and became iconic during the 2012 Olympics. The design of the centre, inspired by the fluid geometry of water in motion, perfectly matches the purpose of the building.
After you've had a swim, head for lunch to The Magazine Restaurant – designed by Hadid – at the Serpentine Sackler Gallery in London's Hyde Park. Opened in 2013, the restaurant's most eye-catching element is the flowing roof, which at times dips down to the ground, and at times sits high above glass walls that flood the building with natural light.
Further afield, Hadid's Heydar Aliyev Centre in Baku (Azerbaijan) was the building that the Google Doodle chose to feature. You'll understand why Hadid was nicknamed the "queen of the curve" when you see this building. Straight lines aren't welcome here but people certainly are, drawn inside by the inviting sense of fun and space created by the architecture. The graceful design of this conference and cultural centre sharply contrasts with the soul-less nature of the city's Soviet-era tower blocks. (Every architectural project, large or small, should consider the relationship of the new structure with the surrounding natural and man-made environment. Do you want to create a stark contrast or seamless integration?) Since opening in 2012, the centre has hosted events ranging from opera and jazz through to performances by legendary violinist Itzhak Perlman, as well as an exhibition of work by pop artist Andy Warhol. In 2016, the building even welcomed leaders of multiple religious faiths to hear an address by Pope Francis.
Hadid particularly loved exploring the possibilities of concrete, steel and glass. Questioning and inventive throughout her life, as Hadid herself said: "I know from my experience that without research and experimentation not much can be discovered. With experimentation, you think you're going to find out one thing but you actually discover something else."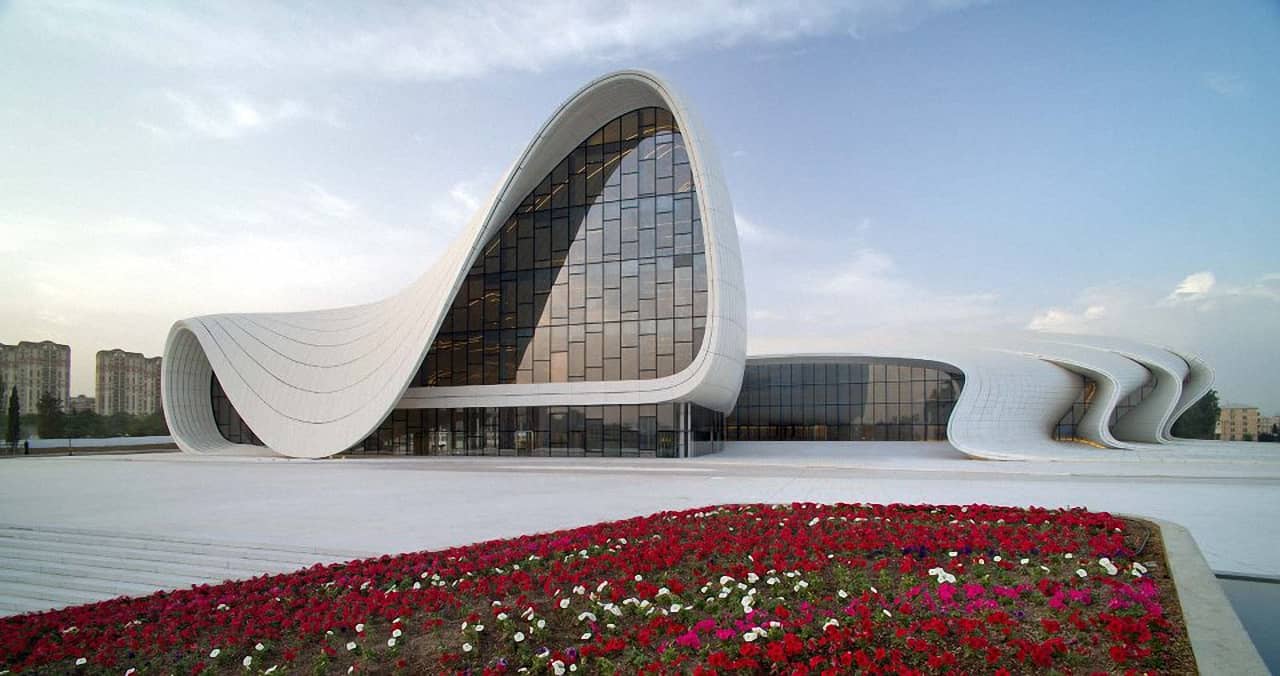 A word of warning: in her early career, Hadid sometimes faced doubts over the practicality of her architectural visions. Make sure you work with an architect who understands style is only a part of the job, not a 'paper architect' whose ideas only work as sketches. You don't want to find yourself facing a large bill for plans that could never be realised. Every good architect takes matters such as budget, deadlines, construction materials and planning approvals very seriously indeed.
Whether you love curves like Hadid or prefer straight lines, why not call us to talk through your architectural options? Like the Heydar Aliyev Centre, we promise you a project worthy of a papal visit!
Here at Greenway Associates we have over 24 years' experience, and work hard to keep abreast with the best in design technology and planning policy. Whatever you are looking for, please get in touch for more advice at Greenway Associates or call us on 01737 652737.
RECENT PROJECTS
At Greenway Associates, we have completed over 2,000 architectural design projects
BINFIELD ROAD
admin
2022-05-30T07:39:03+00:00