Cottage Renovation Ideas UK
: How To Modernise & Upgrade
It is an exciting time when you not only have a new (or existing) property on your hands, but the opportunity to renovate presents itself! When looking for cottage renovation ideas UK it is important to make changes that reflect your style, while preserving the character of such beautiful properties. 
Trawling Pinterest can often bring up very contemporary and simplistic interior designs. We know this isn't to everyone's taste. So if you are looking for something to bring out the details of your quaint home and make it look more presentable for hosting guests – then we're going to enlighten you! 
Each property is a treasure trove of history and character. Making radical changes can present a jarring contrast and so it is important to consider what you can do to incorporate current design work and building properties before undertaking a big renovation. Let's take a look at some possibilities and gather inspiration for your next project. 
Revitalise Characteristic Elements
The main part of any cottage renovation ideas UK will be thinking about which elements you want to turn into features or incorporate into any new designs. This type of property can be a dream home for many of us so utilising it to its full potential is vital. 
Uncovering and restoring characterful woodwork is a great place to start. You may find beautiful floorboards lurking underneath the carpet or even some period tiles that could be cleaned up and turned into feature flooring. It saves you money and effort installing new pieces! 
As well as this, cottages usually offer some really unique beams and bannisters. All these will take is a cleanup and maybe even a lick of varnish or paint depending on the look you are trying to achieve.
However, leaving them natural is stress-free and a super simple way of using what you already have to ramp up the aesthetics. It's cheap and emits huge amounts of character in no time at all. 
Open Plan Ground Floor
Cottage renovation ideas UK often mention the quaint and cosy rooms that come with this type of property. While this can be ideal for small families and people who prefer the segregation of functional areas, a great way of changing things up is to knock through where you can. 
Turning the smaller floor plans into open, airy, multifunctional rooms can offer a host of potential. You'll find plenty of natural light floods in – solving the common problem of dark corners. Similarly, it will make the entire space appear bigger. So if you're looking to make an impact with size and opportunity then reinventing the floor plan is one way to do so. 
Achieving the balance between intimate cottage spaces and ultra-contemporary can be difficult. With this in mind, think about which rooms can be used in harmony and which may be better left untouched. We can help you decide how to go about this and create functional sections that hold purpose – rather than knocking down walls where it isn't needed!
Landscaping Makeover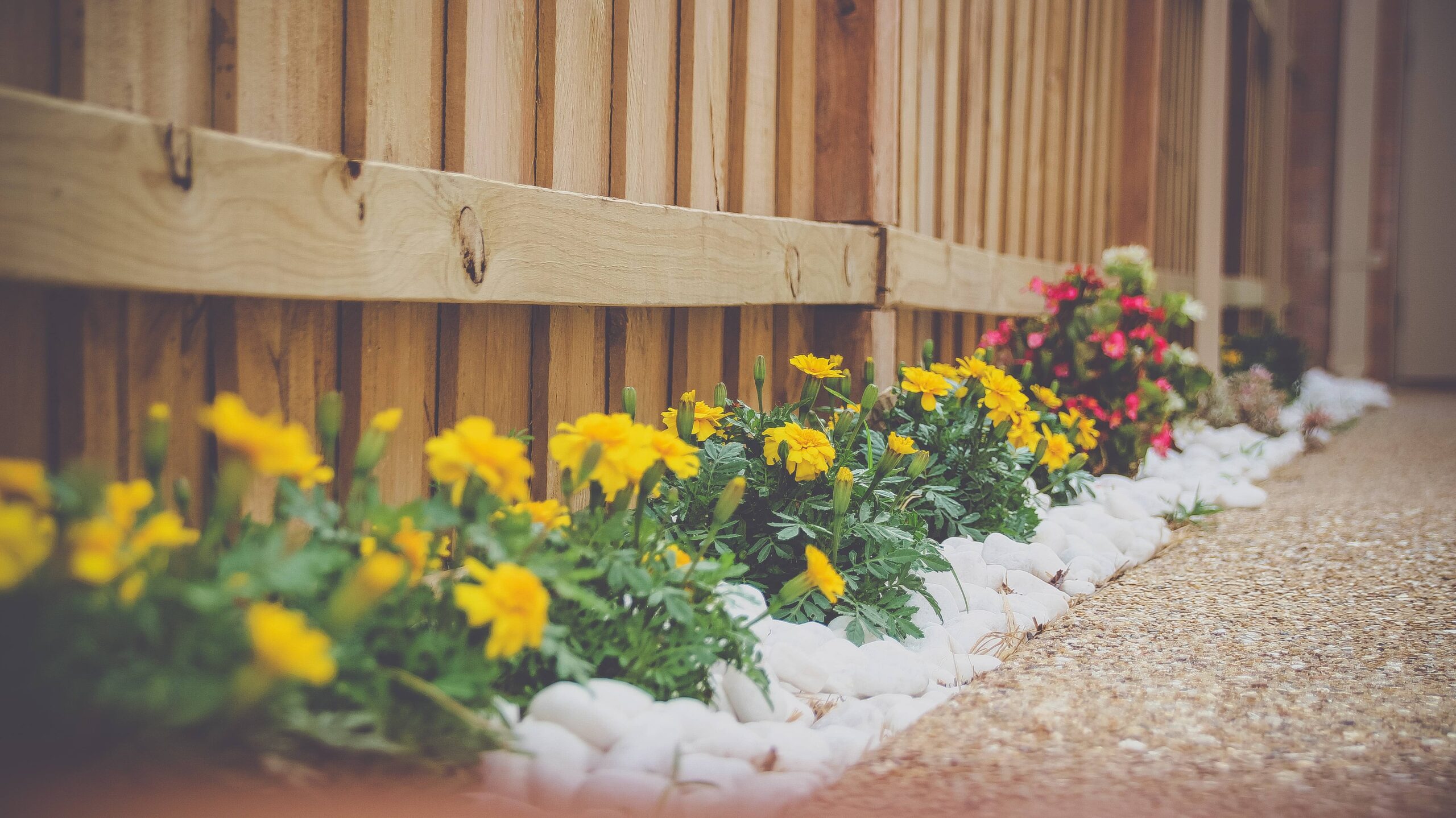 If you are feeling precious about the timeless assets inside your property, it might be an idea to look outside. There are always touches you can make to transform a garden and add a new lease of life to the entire property. 
If you find yourself surrounded by unruly plants and unkempt lawns, even some light pruning will make it look more presentable. However, going that little bit further will create an impact and put a spin on your historic home. 
New flower beds made with timber matching the interior will complement the current style and literally bring some of its quirkiness outdoors. This is also great for sectioning your garden and dedicating areas to different plants and vegetables. It will keep the lawn tidy and ensure you don't overpopulate. 
As well as this, adding a splash of colour or changing up your material choices can add a brilliant effect. Not many people think about this outdoors but it is a fantastic way of modernising and adding extra style to the property. It also contributes a little bit of your own flair where you may not want to change too much internally.
We've even completed garden office projects in the past. These are something that could add extra value and space to your home. A slight modernisation can be integrated into the charm of the current architecture, but expand the floorplan easily, adding extra functionality too. 
A Shiny New Kitchen 
The feature of a ground floor usually lies in the kitchen. Whether it be a luxurious island, a quirky aga or some copper accessories – they can go a long way in modernising and refreshing your cottage. 
If you've got a budget to work with and are wondering which rooms to prioritise – the kitchen is a go-to for hosting and busy families. It often acts as the hub of the house and incorporating the open plan cottage renovation ideas UK we mentioned above, can provide you with plenty of space to entertain. 
Not only will adding new units allow you to experiment with colour and pattern but it might bump up the value of your property too. That's always a bonus when carrying out projects like this. Think about the impact it could make down the line should you decide to sell. 
Keeping these changes in tune with the aesthetic of your historic property could include vintage splashback tiles, natural wood cabinets and worktops or even giving the original flooring a touch-up. Anything like this will allow you to add modern touches while ensuring the character remains. 
Fixtures & Fittings
If you're working with a tight budget, something that can go a long way is upgrading your fixtures. Without doing a lot else to your furniture, it freshens them up and creates a totally new look. Experiment with new metals, colours and textures that bring in elements of your other furniture and colour schemes. 
Small things you may not think about are:
Light switches 

Doorknobs

Handles

Sofa feet

Lampshades
Sticking to a colour scheme can add some subtle continuity throughout. Without even realising it, you'll have upgraded a large proportion of your cottage and created a more harmonic design. For example, going for copper or bronze extras will take your boring hardware and turn it into something to work around in the future. 
Furthermore, if you are looking to expand the decorative elements, these small details will ensure the greatest impact is made with a small budget. Later down the line, you may decide to add paint or change up the furniture, but for now – do the easy bits and your style will slowly seep through.
Period Pieces
If maintaining the character is important when looking for cottage renovation ideas UK, finding vintage or timeless furniture can be a great way of upgrading your home. Instead of taking on the contemporary touch like many nowadays do, you can inject modernism with period pieces you'd imagine finding in a cottage. 
For instance, free-standing bathtubs have weaved their way back into trends in recent years. You can find brand new pieces made to reflect the old styles and inject your own designs or preferences as you see fit. 
As well as this, natural wooden tables, chairs and other furniture can fit in well with more ornate detailing on the legs and arms. They even pair well with modern touches and so you could mix and match them with dining sets or sofas to create an eclectic design. 
Cottage Renovation Ideas UK: Greenway Associates
We know how exciting yet daunting it can be to have a renovation project on your hands. There is so much potential in a beautiful home like these and it's a good idea to work around the elements you already have. 
While adding your personal touches, you can incorporate period pieces and use existing beams or architecture to maintain the timeless aesthetic. 
If you'd like to push the boat out even further and modernise your home, we offer multiple architectural design services. Here at Greenway Associates, we can guide you through every step of the process of home improvement and building design, suggesting how to incorporate some elements inspired by iconic architecture and many different styles. From planning approvals, construction drawings, interior design, and overseeing the project, we are here to help. To find out more about how we can help support you and your dream project, find out more about us by visiting our website or get in touch today to discuss! 
RECENT PROJECTS
At Greenway Associates, we have completed over 2,000 architectural design projects
BINFIELD ROAD
admin
2022-02-03T11:37:46+00:00