Don't make your office the dining table!
Creating a home office is easier than you might think – Here's how
So you've mastered the art of Zoom meetings, you've grown accustomed to not seeing your colleagues every day; it's nice not being watched over all the time, nor having to commute; you've enjoyed spending more time with the family and those extra minutes in bed in the morning seem to have done you a power of good… So now you're thinking, "Never mind lockdown, this working from home lark is the future!"
Your next thought is probably, "Yes, but where?"
Why a dedicated workspace is important
If working from home really is likely to become a regular gig, you need a dedicated office space where you can shut the door and keep yourself to yourself. Why? Well, you can think more clearly, work faster and generally be more productive if you can keep disturbances out. And online business meetings tend to go better when your kids aren't charging across the screen!
By the same token, it's better for everyone else in your household if you're shut away and they don't have to worry about tiptoeing around you all day. It doesn't have to be anything fancy: as longer as there's room for a desk, chair, phone and computer, all you need is four walls and a door and you've got your home office.
Rethink an existing room
You can create the space you need for as little as £1,000 – a sound investment for something that could save you that in train fares each year.
The simplest option is to rethink the use of an existing space. For example, you could partition off a part of your biggest room, usually your living room. Of course, this means sacrificing living room space, but you have to weigh up the pros and cons. You can't make an omelette without cracking a few eggs. For the benefits of being undisturbed while you work, it may well be worth it.
And your partition doesn't have to be permanent. Use bi-folding doors and you can instantly open the space up when you're not working. Other temporary partition walls give you the option to easily take them down if you want to use the whole room, for a party, say.
The big advantage of reconfiguring an existing room is that the construction and materials cost very little and you have all the utilities in place: heat, light, power, phone, broadband etc.
Convert the loft
The construction work becomes more complicated (and, therefore, more expensive) if you choose to make your office in the loft. Power, heating, wifi etc will all need to be professionally routed up from downstairs, in addition to the building and insulation work required to make sure the space can be properly certified as "habitable". Without that certification, you may find your insurance is invalid and you put yourself at risk.
But there are many benefits of going up into the loft. It's more detached from the rest of the house and, therefore, peace and privacy are easier to secure. You're adding new space, so there should be less compromise on the existing rooms (bear in mind that the stairs need to go somewhere, though – a loft hatch with a ladder won't qualify it as a habitable space). And if you are adding to the overall space, you'll be adding value to your property as well.
Go to work in the garden
Another popular option for home workers is a garden building. There's something about leaving the house to go to work that many people who work from home seem to find helpful, even if you are just walking a few yards up the garden path.
A garden building will not intrude on your existing space whatsoever, though you will have to consider the loss of a portion of your garden. Again, it's a question of pros and cons.
Another popular pro with this option is the possibility of using the building as more than just an office – a games room, for example, or a gym. You will need to run power from the house, of course, which means digging a trench and laying armoured cable, and if you want plumbing, such as drinking water and toilet facilities, you'll need to lay drainage too.
You can go as comfortable or as basic as your budget permits.
The cost of creating a home office
So let's look at the finances. Starting with the room partition, you can buy and install bi-fold doors for anything between £1,000 and £5,000. A typical loft conversion for a three-bedroom house costs £35,000 to £45,000. That includes all the construction, insulation, wiring and other work required to make it a habitable space and you may well recoup that and more when you come to sell (read our last blog about adding value to your property).
As a rule of thumb, garden buildings cost about £2,000/sq.m to build, so you could have a comfortable sized garden office measuring 3m x 4m for £24,000.  Adding plumbing and drainage, however, will push that price up into the realms of the loft conversion.
Let us help you with your homework
Here's a list of things to consider when planning your home office.
How will it affect the current use of the space?

How much time are you planning to spend working at home?

What utilities will you need – power, heat, light – and what is the likely cost?

What permissions and certifications do you need to obtain?

How will you fund the work?*
As with all home improvement projects, the benefits can be life-changing if you go in well informed and plan thoroughly. At Greenway Associates, we specialise in advising clients on the relative costs and benefits of all their options, as well as important considerations like planning permission, building regulations and party wall agreements.
Working from home is the new normal. Are you ready for your shift?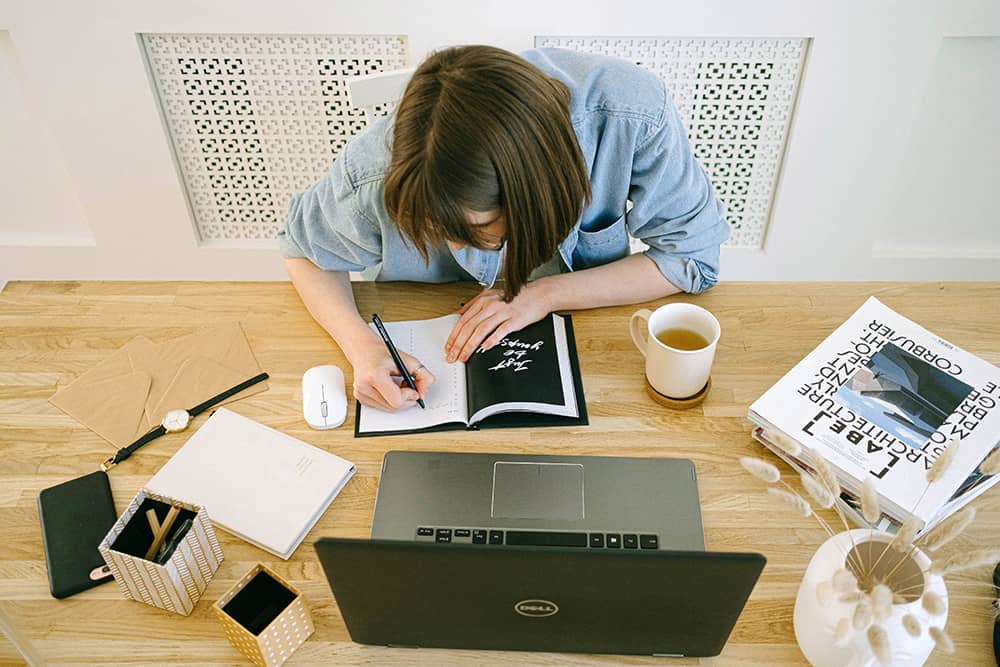 Need a space to work from home?
Call Greenway Associates on 01737 652737
*Speak to your financial adviser, mortgage adviser or pensions adviser about your options for funding home improvements
RECENT PROJECTS
At Greenway Associates, we have completed over 2,000 architectural design projects
BINFIELD ROAD
admin
2022-05-30T07:39:03+00:00