Moving House At 70:
Things To Consider Whether Buying Or Building
Moving house at 70 may seem like an impossible feat. For those who have gone through the process in the past, you are sure to remember the stress and deadlines that came with it. As we get older, many of us would prefer to avoid such factors wherever possible. However, when there's a good reason for it – it can be hard to say no. And you shouldn't! With the right planning, anything is possible.
Many decide to relocate in later life to live closer to family or even make dreams come true with your perfect location by the beach. Whatever your reason for doing so, and whether you're buying or building – always try to remember the joy it brought on completion. 
Hopefully, you'll have friends, family or neighbours around that can offer support and chip in when the furniture needs to be removed or you need to get down to the new property. Even design advice and tradesmen suggestions can come in handy from those around you! 
We know that this journey is a huge one, and could set you up in your forever home – so this article will help ensure you consider everything. Proper planning and time invested will ease the strain, so make sure you think properly about these things.
Adapted Accommodation
Moving house at 70 may come with some worries over mobility and how well your new home will be adapted. These considerations are paramount before you start thinking about going ahead. Finding somewhere that will accommodate your needs and be fully accessible will ensure you can enjoy the property and maintain the quality of life you deserve. For example, wide door frames and spacious rooms are structural components that can offer plenty of advantages.
Wide staircases with handrails or bannisters will provide more support for those who are still looking for a multi-storey property. This also gives you the opportunity to install stairlifts down the line and adapt it even more to your growing requirements. Although, even having stairs is a huge consideration that should be made. You may find that a bungalow is better suited to you. In this case, you may want to think about how downsizing could impact your move.
Moreover, it is not only the property itself that poses risks. Checking the size of the garden should be a priority as larger lawns will need tending to more often and can become more of a strain than you originally planned. While you are still mobile and active it may seem like a fantastic way to pass the time. Planting new flowers and even creating a vegetable plot can provide a reason to get outside.
Although, later on, an unkempt garden may ruin the image of your dream property and become something unmanageable. Without the costs associated with a gardener and landscaper, it could be worth opting for a smaller garden and even seeking out allotments for the time being that can be handed over when it gets too much.  Alternatively, if you're looking for more space within the home, extending into the garden could solve both problems. 
Make It Your Own
With these adaptations in mind, it may be wise to consider certain architectural changes if you have the funds to do so. While you may not be building from the ground up, moving house at 70 doesn't mean you need to skimp on luxuries and extra accommodations.  
For instance, fully levelled flooring can offer easy access from room to room. Even in the case of wheelchair access – it mitigates the need for ramps or adjustments to door frames. Many homes with conservatories or annexes require multi-level flooring. By creating a more open-plan and levelled space, you will find it much easier to navigate the property. 
Local Links
Location is something that you will always prioritise when choosing the right property for you. However, your requirements may well change throughout life. While finding the best schools in the area is probably not your main priority now – it's important to consider the distance from other amenities. 
Local shops, cafes and doctors surgeries will need to be easily accessible. This either means choosing a house close to the town centre, highstreet or nearby public transport links. If you're looking for somewhere off the beaten track to get some peace and quiet – bus stops and train stations need to be plentiful.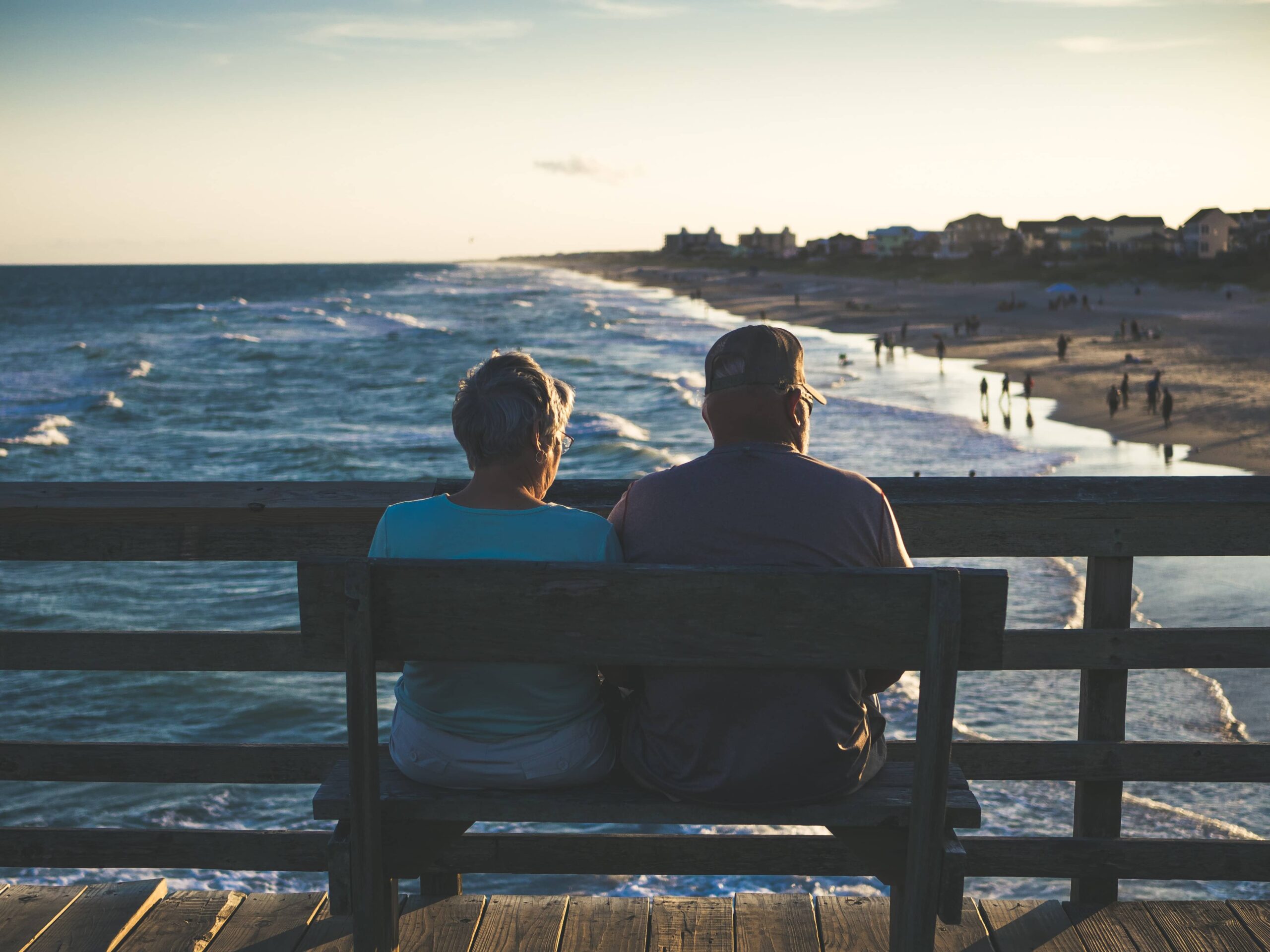 Being realistic about these expectations will ensure your new home is appropriate for your needs. It may require some compromise on location and pull you closer towards the town. However, with updated technology and with so many companies moving online nowadays – even food delivery is easier than ever. On the days you don't fancy venturing out, you can rely on people bringing your items to you. 
It's worth thinking about your own circumstances and considering the future. While you may think you can cope with property out of the way now, it may not benefit you down the line. Should this be your forever home – it needs to withstand the test of time and be able to cater for your ever changing needs. 
Downsizing
Moving house at 70 means thinking about futureproofing. If taking on a specialist retirement property isn't your cup of tea, it may just be a case of decluttering and downsizing your current home. The more space you have to look after, the harder it can get to enjoy the home you once loved. But downsizing does not mean you have to lose the charm and functionality of a property. 
The beauty of this approach is having the ability to prioritise the space you really need and then create the illusion of openness with clever design and architecture. You may need to say goodbye to a few large pieces of furniture – but the ones you can part with will make room in the budget to splash out on a few luxuries or changes that will complete your dream property.
Let The Light Flood In
One instance that will ensure you have an open, but manageable space is letting in plenty of light. Tracking down a south-facing property or one with large, modern windows will give you an amazing amount of natural light throughout the year. Having windows on all sides of the property means this sunshine will follow you around the home and flow nicely through each room. 
Similarly, skylights are a modern detail that can add so much open space to a small floor plan. They open up the room and allow that natural light to remain for longer periods of the day. Although quite a contemporary feel – it can be incorporated into traditional-style housing should you wish to extend or create this feeling of space and bring the outside in. 
Alternatively, bay windows are a charming addition to any home. Not only do they bring this light into smaller spaces but are really functional too and can be adapted for your needs. Many older properties will have them already built-in. If you're not looking to carry out building work when you relocate, you're sure to find somewhere with plenty of character that utilises a bay window for extra square footage and multiple functions. 
Usually found on the ground floor, a traditional canted bay window extends out from the front of the property. This gives you a little bit of extra space, but nothing that will make the home difficult to upkeep. It offers extra seating with a simple bench instalment or even storage with adjoining bookshelves or bespoke drawers. Along with the amazing amount of light you'll notice from these large windows, it can create the illusion of much larger rooms in a small property. Ideal for those unsure about downsizing to a cramped property. 
Don't Enclose Yourself
Nowadays, a lot of new properties focus on the simplicity of their design. While these four walls and a garden can look great and allow you to make it your own – a property that already comes with characteristic details or allows you to welcome the open outside world will benefit you greatly. You won't lose space by making these considerations, but it can make a world of difference to how you perceive your smaller spaces. 
Half doors that are often associated with the barn style design create a more spacious feeling by allowing the natural background of your garden and the light and air it provides to spill into your property. You reduce the risk of creating enclosed rooms that feel cramped and open the whole place up, while still maintaining a level of privacy and security. 
As well as this, a general open-plan design could be a major advantage when you're looking for new properties or thinking about architectural changes you could make along the way. Firstly, it will complement the need for mobility considerations and allow you to implement the one level flooring we discussed earlier. This puts a great focus on safety and future-proofing the home.
The expansive floor plan will create the feeling of space where it is lacking. Not only does it allow you to navigate the home more easily, but moving house at 70 shouldn't need to come with the restrictions of traditional designs. A contemporary take may be more advantageous as it focuses on functionality accompanied by plenty of space for comfortable living. With this in mind, extensions or architectural development may be on the cards when you downsize. Using the money from your old property may give you the chance for a better quality of life at home. 
Moving House At 70: Create Your Dream Forever Home With Greenway Associates
With our tips in mind, it is clear that there needs to be a focus on easy access and creating the illusion of space while the property remains manageable. With the inclusion of plenty of light and levelled flooring – any property can be transformed into the perfect adapted accommodation. 
No matter when you decide to relocate, careful consideration should also be made to the general location and accessibility of local facilities. This will help ensure you can achieve a level of independence and enjoy the entire area rather than feeling stuck at home. 
No matter the style of property you fall in love with, there are always chances to make it suitable for you in the long term. From extensions to conversions and interior design – the team at Greenway Associates can help transform your new property into the dream forever home you deserve.
To find out more about how we can help support you and your dream project, find out more about us by visiting our website or get in touch today to discuss!
RECENT PROJECTS
At Greenway Associates, we have completed over 2,000 architectural design projects
BINFIELD ROAD
admin
2022-02-03T11:37:46+00:00