How to Easily Add Value to Your Home on a Budget
A home is often the most valuable asset that a person will own in their lifetime. It's important to make sure that you're doing everything you can to add value to the property, especially if you're planning on selling it in the future.
However, we understand that sometimes this can incur costs you could do without! That is why we are going to discuss how to easily add value to your home on a budget. So, whether you're looking for a quick and easy fix or want to do a more extensive renovation, read on for tips that will help you get the most out of your home!
Groom Your Garden
First impressions are key, and your garden is often the first thing that potential buyers will see when they come to view your property. Spend a few hours giving it a good tidy-up and it could add a bit more to the guide price.
Mow the lawn, trim the hedges and weed any flower beds. You'd be surprised how much of a difference this can make! Not only could it add value but it could be the difference between a quick sale and a long haul.
Seal Any Drafts
If you're looking for how to easily add value to your home, another simple way to do so (and save on energy bills!) is by sealing any drafts around the property.
Check for gaps around doors and windows and make sure they are properly sealed. You can buy special draft excluders for a reasonable price, or you might be able to improvise with something you have lying around the house.
While it may not seem like much of a change, it can help with the energy efficiency of the property which is a great selling point. Making sure this is done before putting it on the market will also mitigate the risk of potential buyers wanting to knock a bit off the price for repairs and upgrades.
Add a Fresh Coat of Paint
One of the quickest and cheapest ways to add value to your home is by giving it a fresh coat of paint.
Neutral colours are always a safe bet as they help create the illusion of more space. They also tend to be more appealing to potential buyers as they can visualise themselves living there more easily.
If you're planning on selling your home in the near future, it's definitely worth considering a quick paint job to make the rooms look fresh and more modern. People can often be put off by a property that looks like it needs some work done.
How To Easily Add Value To Your Home With A Garden Office
Garden studios are becoming increasingly more popular as people continue to work from home occasionally or even opt for fully remote jobs. Selling a home with a well-built office can seriously add value and make the property extremely desirable in a competitive market.
Of course, this isn't going to be possible for everyone but if you have the space and the budget, it's definitely worth considering!
We have created some gorgeous garden offices for clients that they've raved about especially after the pandemic kept everyone at home even more than usual. If you're looking for a more substantial way to add value, a garden office could be the perfect solution.
Home Security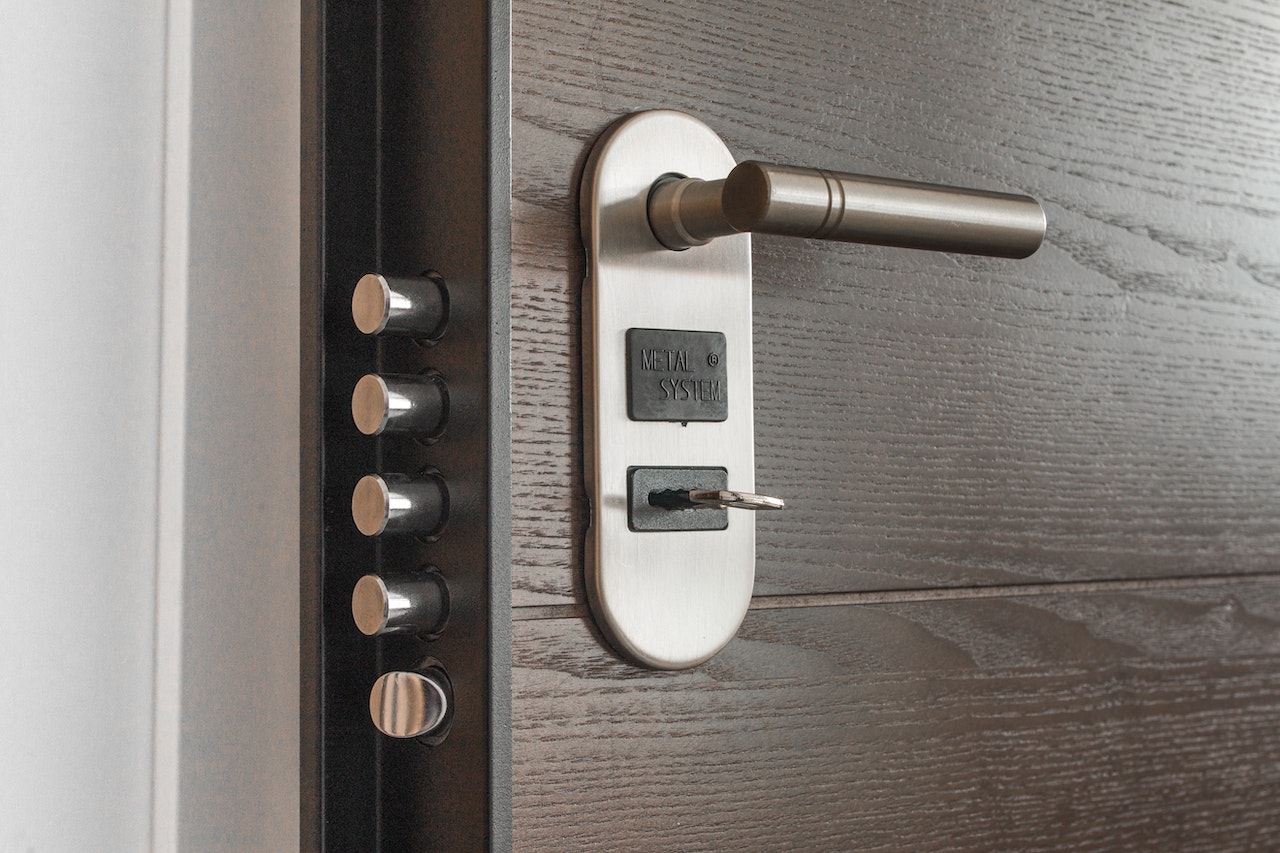 Nowadays, home security is a must-have for most people. It's not only peace of mind knowing that your property and possessions are safe but it can also be a great selling point when the time comes to put your home on the market.
There are so many different options available when it comes to home security, from simple door and window locks to more sophisticated alarm systems. This makes it a great budget-friendly way to bring in those high offers.
Choose what would work best for you and make sure potential buyers know that your property is secure.
Fix or Replace Fences
When you're looking for how to easily add value to your home, it's essential to take a look at the fences around your property.
If they're in bad shape, it's definitely worth replacing them as this can be a big turn-off for potential buyers. If they just need a bit of TLC, some sanding and repainting will do the trick!
Not only will this add value to your home but it will also help create that all-important curb appeal.
How To Easily Add Value With Greenway Associates
Take these tips on how to easily add value to your home into consideration and you could see a serious return on investment when you come to sell! Whether you're looking for quick fixes or more substantial renovations, there are plenty of ways you can do it on a budget.
We also have a lot of services that can beautify your property and get it ready for sale.
Garage conversions

Loft conversions

Garden offices

Granny annexes

Interior design

Construction drawings

Building control approval

Planning approval

Home extensions
We always chat with you to figure out a budget and ensure any work fits all of your requirements before going any further. No two projects are the same, so let's work together to figure out the best solution.
If you have enjoyed reading this blog why not check out some of our other ones here.
And if you'd like to see some of our previous work – why not start with this one!