This Year's Summer Interior Design Trends You Can't Afford To Miss
Summer is a time for fun, relaxation, and of course, enjoying the outdoors. It's also a great time to update your home's interior design with some trendy new ideas.
 If you're looking for some inspiration, we've got you covered. In this blog post, we'll take a look at some of the hottest summer interior design trends. So whether you're looking to completely redecorate your home or just add a few new touches, read on for some great ideas!
Summer Interior Design Trends Always Include One Thing: A Pop Of Colour
The warm season is the perfect time to add some colour to your home. Whether you go for bright and bold hues or something more subdued, adding a pop of colour is a great way to freshen up your space. If you're not sure where to start, why not try painting an accent wall? This is an easy and relatively inexpensive way to make a big impact.
Pattern Mixing and Matching
Another one of this year's popular summer interior design trends is mixing and matching patterns. If you're tired of your usual solid colour furniture, try adding some patterned throw pillows or blankets. You can also experiment with different textures in your wood stains or area rugs. Just be sure not to go overboard – too many patterns in every inch of the space can be overwhelming. Choosing patterns with similar colours or design ideas can be a great way to keep the space cohesive.
Outdoor Space Decoration
Summer is also a great time to take your decorating outdoors. If you have a patio or deck, why not spruce it up with some new furniture or accessories? Outdoor rugs and cushions are a great way to add comfort and style to your outdoor space. And don't forget about lighting – string lights or lanterns can create a beautiful ambience for evening gatherings. Candles are also a great source of lighting while creating a calming atmosphere with the soft light they give off.
Bring the Outside In
One of the hottest trends this summer is bringing the outside in. This can mean anything from adding plants and flowers to your decor to incorporating natural materials like wood and stone. 
If you live in an urban area, you might not have a lot of green space. But that doesn't mean you can't bring the luscious greenery inside your home! Houseplants are a great way to add some life to your space, and they can also help purify the air. If you're not much of a green thumb, there are plenty of low-maintenance options available like succulents that don't even need much water.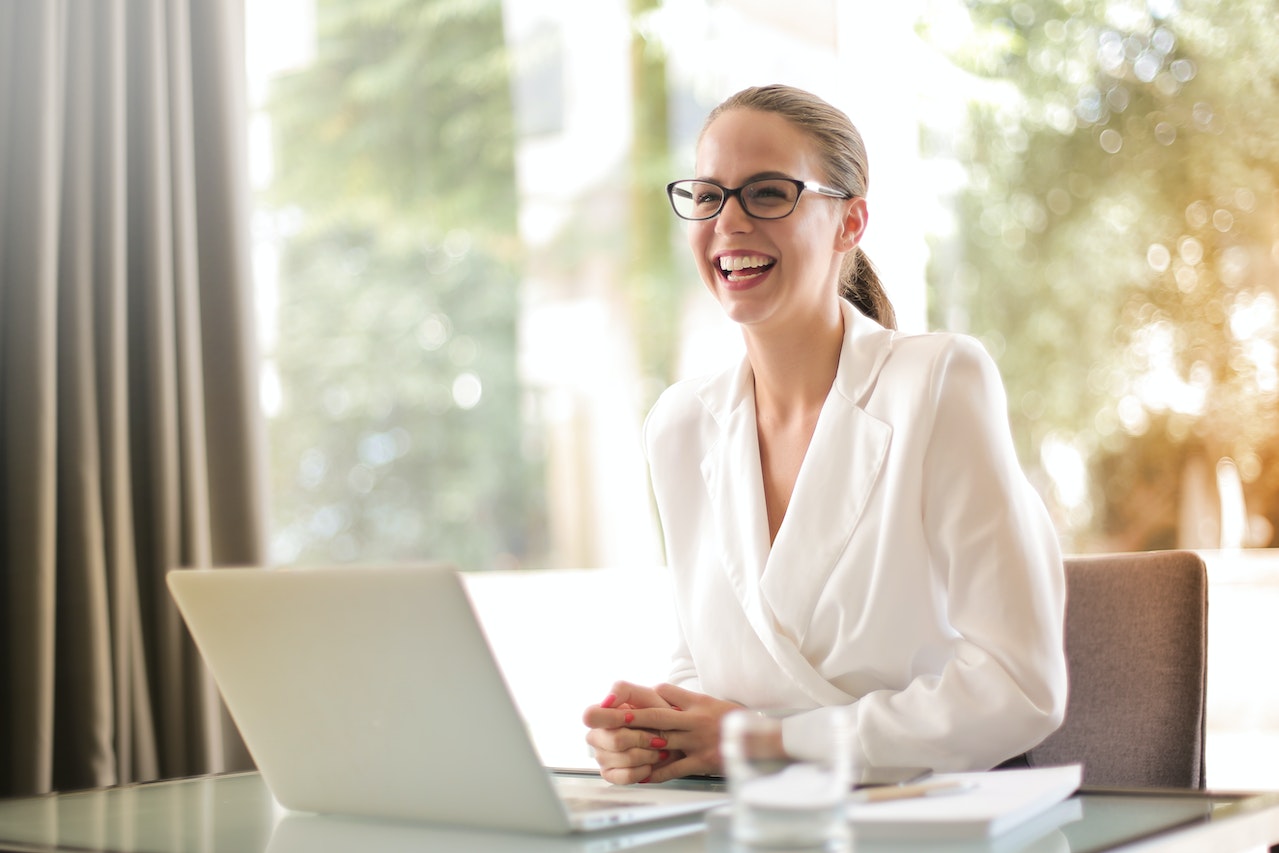 Another way to bring the outdoors inside is to incorporate natural materials into your design. Wood furniture and accessories are very popular right now, and they can add a warm and rustic feel to your home. Stone accents like vases or sculptures are also trendy, and they can help give your space a more zen feel.
Create Your Own Wall Art
If you're looking for a unique way to add some personality to your home, why not create your own wall art? This can be anything from a painting or photograph to a collage of family memories. If you're not the creative type, there are plenty of tutorials available online. Or, if you prefer something ready-made, have a quick search online for your favourite artist or photographer and purchase some prints.
Metallic Items Stand Out
This summer, metallic items are all the rage. Whether it's a vase, piece of jewellery, or even just a simple candle holder, adding a metallic accent can really make your space shine. Gold and silver are always popular choices, but you can also experiment with other metals like copper or brass. Metals work well in the home during the summer because they reflect light, meaning that your space will feel brighter and more open.
Creating accents with copper taps, sinks and cupboard handles looks really classy but doesn't take the trend overboard.
Blue Is In
If you're looking for a specific colour to incorporate into your summer design, look no further. Pantone has named the shade 'Very Peri' their colour of the year. This means that every shade of blue is likely to be big this summer. If you're not sure how to incorporate this trend into your home, why not start with some small accessories like throw cushions or a new bed set? 
You can also try adding a blue accent wall or piece of furniture like a statement armchair. This calming hue is perfect for the warmer months, and it can be used in a variety of ways. From walls to furniture to accessories, there are endless possibilities when it comes to decorating with colour. You can also experiment with different shades of blue to create a unique yet cohesive look.
Brilliantly Boho
The boho trend is still going strong, and there are plenty of ways to incorporate it into your summer design. Boho style is all about being unique, so don't be afraid to mix and match different patterns and textures. Incorporate some vintage finds, like a Persian rug or an antique piece of furniture. 
And don't forget about plants! Boho style is all about bringing the outdoors inside, so adding some greenery is a must. There is a wide range of houseplants to choose from, so you're sure to find one that fits your style. Not green-fingered? don't worry! Do some online research, or speak to a member of staff at your local garden centre to work out the perfect plant for you!
Open Plan Living
Summer is the perfect time to open up your home and create some much-needed space. If you have the option, why not remove some walls to create an open-plan living area? This will make your home feel brighter and more spacious. If you're not ready for such a big change, you can still achieve a similar effect by moving furniture away from the walls and adding some greenery. Plants are a great way to create a sense of separation while still allowing light to flow through your space. They also help to purify the air, so they're a win-win!
Increasing Light
Summertime is all about increasing the amount of light in your home. After all, who wants to spend time indoors when the weather is so beautiful? If you're not sure how to let more light into your space, there are a few easy ways to do it. 
Start by painting your walls a light colour. White is always a good choice, but you could also try a pale pastel shade. Then, add some mirrors to your walls. Mirrors reflect light, so they're a great way to brighten up a room and even create the illusion of a bigger space. 
Finally, don't forget about window treatments! Sheer curtains will allow plenty of light into your space, while still providing privacy. This allows you to create a bright and airy feel that is perfect for summertime.
Home Organisation
We all know about the Spring clean, but Summer is another perfect time to declutter your home and get organised. 
Start by going through each room in your house and getting rid of anything you don't need. Donate items that are in good condition, and throw away anything that is damaged or broken. Once you've decluttered your space, it's time to get organised. Invest in some storage solutions, like baskets and boxes, to help keep your things in order. 
And don't forget about labelling! Labelling will help you find things quickly and easily, so you can spend more time enjoying the summer weather. By making your space more organised, it makes it look less cluttered, and it will help you to relax and you are able to maximise your space.
Dark Academia
One of the biggest trends this summer is dark academia. This trend is all about creating a space that is both stylish and sophisticated. To achieve this look, start by painting your walls a dark colour. Black is always a good choice, but you could also try navy or charcoal grey. Then, add some vintage-inspired furniture and decor items. Books are a great way to add some dark academia flair to your space. 
Look for old leather-bound volumes that have been distressed for an authentic look. Alternatively, you can create your own dark academia library by painting some inexpensive books with black paint. Candles are another must-have for this trend. Choose rich, jewel-toned candles that will add a touch of luxury to your space. 
Finally, opt for dim, atmospheric lighting that will create a moody feel in your space. By following these tips, you'll be able to easily create a dark academia-inspired space in your home.
Keeping Garden Offices Cool
Garden offices can be boring and hot in the summertime, but there are a few easy ways to keep them cool. Investing in a fan or portable AC system is a great way to ensure your office stays cool and comfortable. 
Also, investing in some quality ventilation is a must! Make sure your office has plenty of airflow by opening windows and doors when possible. When building your garden office, make sure to choose materials that will help keep the space cool. 
For example, opt for light-coloured walls and a metal roof. These materials will reflect heat instead of absorbing it, so your office will stay cooler during the summer months. By following these tips, you can easily keep your garden office cool and comfortable all summer long.
Summer is the perfect time to freshen up your home's interior design. From vintage finds to open-plan living, there are plenty of styles to choose from no matter what you fancy. 
So what are you waiting for? Start incorporating these trends into your space and enjoy a summer that is both stylish and comfortable. We hope this has inspired you to try out some new summer interior design trends in your own home. If you have any questions, feel free to leave a comment below, or contact us to discuss your space more.
If you have enjoyed reading this blog why not check out some of our other ones here.