Still searching "architects near me"? What it really means for you in 2021
It's crucial you find the right architect to bring your vision to life, one that is respected and has a solid reputation behind them to guarantee the overall success of your project. Choosing the wrong one could be a time-consuming and costly mistake! But, how do you find the right match when there are so many options out there? It can feel a little like searching for a needle in a haystack as you try to uncover the right option for you.
The go-to to narrow down your hunt is to type "architects near me" into your search engine, but is this still a necessity after the turbulent year we've faced? In today's Greenway Associates article, we're discussing how to find the correct architect for you in 2021 and what these advertised services really mean for you.
Where do you go to find an architect in 2021?
As we've already touched upon, many of us tend to reach for our electronic devices and browse through the hundreds of listings online. And, you certainly need to do your research to find the right architectural match for you. But, an excellent place to start is to ask people you know if they recommend their architect. Nothing can beat a personal referral from someone you trust as you can feel confident in the quality of work you'll likely receive.
In addition, it can be highly useful to utilise an online database. Every architect practising in the UK must be registered with the Architects Registration Board, so instead of just reverting to searching "architects near me" it may be wise to cross-reference potential options with this official list. Or, cut out your own local search completely and use Homeowners Alliance – simply fill out a handful of details about your property and in minutes, you'll be able to see a list of local suppliers that specialise in architectural design, such as Greenway Associates.
However, narrowing your search down locally is not always the best option. With advancements in virtual technology, communication both nationally and internationally has significantly improved in the last year and therefore, you should not discount your ideal architect from the running due to distance.
An architect's knowledge and expertise is undoubtedly one of the most important factors to consider, but the right one will also be able to translate a design into your personal style and be someone you feel comfortable working with.
What is the process of finding an architect?
Perhaps the most important aspect to consider when choosing to work with an architect is their previous work and how they interact with you, this should be your focus rather than narrowing down your search locally by typing "architects near me" into your browser. The process and relationship you build is crucial, from the initial briefing to the final outcome you need to fully trust and feel comfortable with the timeline. The ideal process for choosing an architect is done across just a handful of steps:
#1 The brief
Give each architect in your shortlist a short brief detailing the work you want to be completed, a rough budget, ask them if it is the sort of work they do and whether they are available to do it (the best architects usually have a busy schedule). The clearer and more concise your brief is, the more likely it is you will walk away satisfied with the results.
#2 Meet your architect
Where possible, aim to meet at least three architects either virtually or at your home to discuss the project in depth. This is your opportunity to ask questions and address any concerns you may have before entering into a contract. For example, it's important you understand who your point of contact for the project will be and if your proposals are achievable on your budget.
#3 Look at their portfolio
It's easy to overlook this step, but asking to see your architect's portfolio will ensure you can enter into a project with a full understanding of their style. Visit their website, read reviews, even visit other houses they have done in the past – if they seem to step around the topic, ask why!
#4 Check how they engage with you
Whilst personality isn't everything, you want to feel confident you can work well with your chosen architect. Are they interested in the project or do interactions seem to feel like a chore for them? Every project an architectural firm takes on is unique and should, therefore, be treated on an individual basis.
#5 Ask directly about their fees
Different architects charge not just different amounts, but they also charge in different ways – this could be hourly, a flat fee (usually for smaller jobs), a percentage of the total build costs or an upfront payment to cover initial design work. They might give a vague estimate about expected costs, which you should push them on. If your shortlisted architects give wildly different fees, you should ask them to explain the costs.
#6 What's their level of involvement?
Particularly within larger architectural firms, you may find the architect you choose to work with is actually not very involved in the overall project and has little to do with the finer details. Instead, the vision they create may be passed onto planners and builders, which means potentially losing sight of the overall desired outcome. The best architects will be on hand to answer any queries and ensure all components of the project work in harmony, briefing all those involved.
#7 Compare like for like
If you are struggling to finalise your decision, you should compare like for like – the fees compared to the level of service provided. And, consider how the relationship would work, along with how you'd feel living within the final design.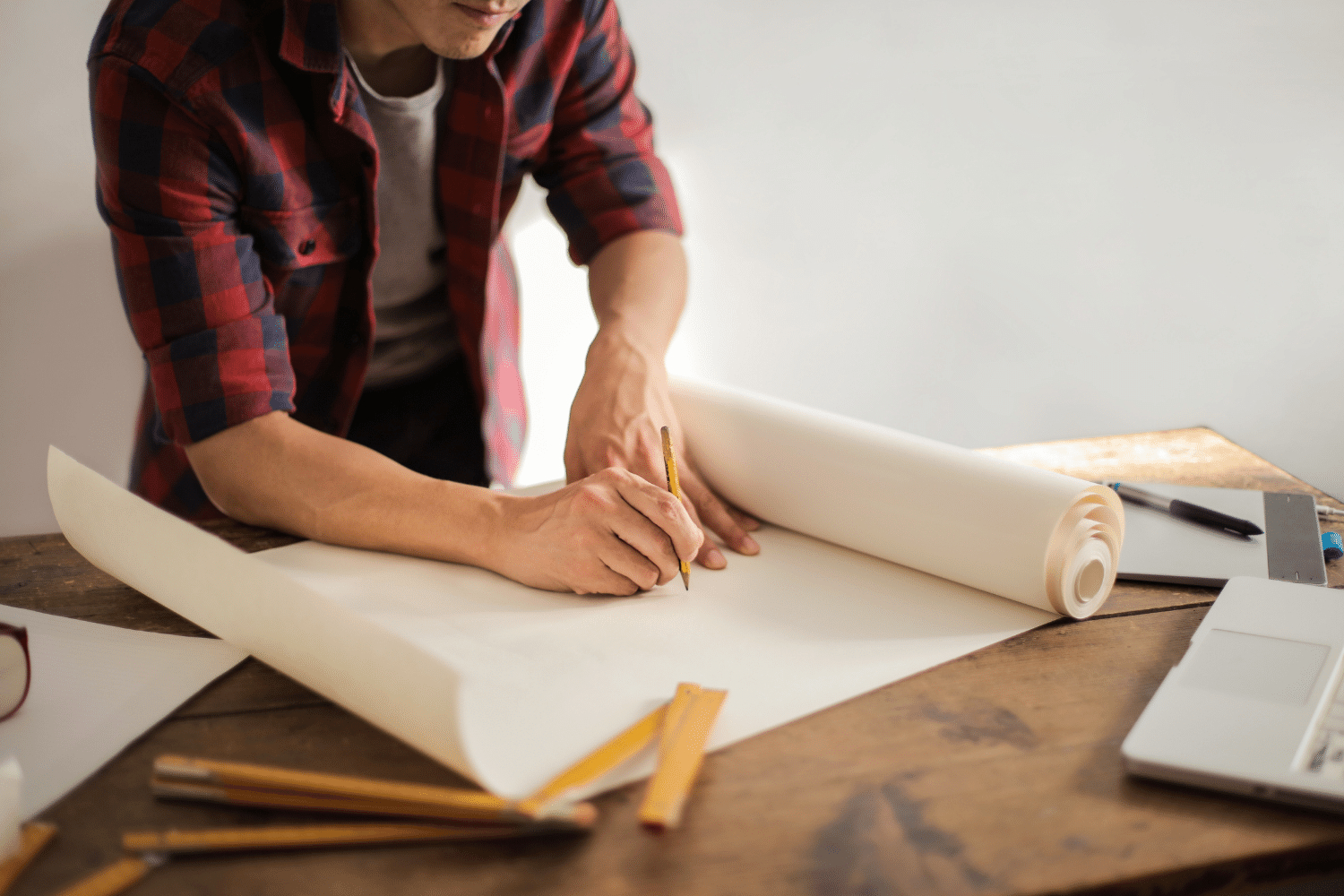 Instructing your architect
The client will typically instruct the architect in the initial meeting. From the beginning, you need to be clear about what you want them to do, the timings and your budget. Following on from this briefing, your architect should send you a detailed appointment letter which should include:
A detailed breakdown of the work

Budget estimates

A preliminary programme of work – what will happen when (the timeline/schedule)

Details of fees and payment schedules

Details of what will be claimable on expenses and costs involved

Whether you will need planning permission, and what their services will be in this respect

Whether their services will include submission of information necessary to meet building regulations

Whether or not you will be affected by the party wall act

The extent of their professional indemnity insurance
With this letter, the architect you have chosen to work with – whether they be from further afield or found by searching "architects near me", should also enclose a detailed contract setting out terms and a tick-box list of services. Ensure you check carefully and ask questions before signing it, in 2021 the small print is even more crucial! After a turbulent year, you don't want to fall trap to a non-compliant architect.
So, do you need to search for "architects near me" in 2021?
Whilst it can be useful to narrow down your search this way, the most crucial factors to consider are not the architect's whereabouts. Instead, the focus should be on their expertise, experience and the relationship they build with you. Projects can vary considerably in length not only due to their size, but also the ability and involvement of an architect. 
2020 was a turbulent year for all and has made many of us reevaluate our living spaces. The need for architects, therefore, has hit a surge. But, to ensure you are satisfied with the final result, you shouldn't limit yourself completely to localities. The recent developments in technology have forced architects to adapt, offering their services in an alternative format. However, meeting your chosen architect in-person and showing them the space before committing to their services is crucial. So, it's important you set this expectation from the off-set. 
Working with Greenway Associates
Searching locally can be a useful starting point when beginning your research, however, the most important factors to consider when making your final decision is the design and knowledge of an architect. And, of course, how confident you feel in their capabilities to make your vision a reality! Our team of expert architects work both locally and internationally, providing high-quality results wherever the destination be.
Here at Greenway Associates, we can guide you through every step of the process. From planning approvals, construction drawings, interior design, and overseeing the project, we are here to help. To find out more about how we can help support you and your dream project, please visit our website or get in touch today to discuss!
RECENT PROJECTS
At Greenway Associates, we have completed over 2,000 architectural design projects
BINFIELD ROAD
admin
2022-05-30T07:39:03+00:00