The ultimate guide to permitted development rights for homeowners
Permitted development rights (PDRs) can seem complex, but they can also save you time and money so it's crucial you stay up to date.
In August 2020, you may have heard that there were some changes made to your rights, which meant you could do more with your home without seeking planning permission at all. In light of this updated policy, you may approach how you proceed with a home improvement project differently. However, to best take advantage of these changes, you need to fully understand what is involved and the specific criteria you need to meet. So, we've created this handy guide to share everything you need to know about permitted development in 2021.
What is permitted development?
There are some home improvements that require planning permission and some that do not; those that don't fall under a scheme created by the government, known as permitted development rights. The scheme expanded last year to include bigger projects and more options for home renovation. Usually, you would have to gain permission from the local authority to modify your property, but with PDR's you don't need to wait for this approval. However, rights can differ between houses, flats, maisonettes, commercial properties and other buildings so it's essential you understand the rules for your premises to avoid major setbacks.
What projects are covered under permitted development rights?
While the scheme might be expanding, there are still several design guidelines your project will need to meet to qualify. As a result, we always recommend you use an experienced architect to assist you from the offset. But, how can you modify your home under the policy update?
Class A – Extensions, improvements and other alterations
Changes to windows, doors and fascias fall under Class A, as do extensions and garage/basement conversions. Extensions include anything that involves enlargement of the property and are typically allowed under permitted development rights if they involve single-storey or two-storey rear extensions that do not exceed 4m for detached houses and 3m for semi or terraced properties.
As of 2019, large rear extensions of up to 6m in semis and 8m for detached homes were made possible following a neighbour consultation scheme. You will have to inform the planning authority in your local area, who will then notify your neighbours after which they have 21 days to put forward reasonable objections to the development but this is still much quicker than obtaining planning permission!
NOTE: The building materials used should be similar to that of the existing house.
Class B and C – Roof Modifications
This class covers roof extensions and modifications including solar panels and other forms of microgeneration. Roof extensions and conversions are currently permitted under the development rights, but must not exceed 50m3 external volume for detached homes, or 40m3 for semis or terraces.
Class D – Porches
Porch extensions of 3m2 are generally allowed when constructed around existing external doors.
Class E – Outbuildings
The final major class, Class E, allows for the construction of additional building relevant to the enjoyment of the house, for example, swimming pools, sheds, decking or other small outhouses. These must be to the rear of the property and should not cover more than 50% of the garden (30% in Scotland).
There are further classes, including Class F that covers hard surfaces such as driveways (porous only – i.e. tarmac would not fall under the PDR unless drainage is provided on the premises), Class G covering chimneys and antennas in Class H.
Examples of project you might complete under a PDR:
As you can see, PDR's cover a range of both internal and external works, but there are strict design criteria that need to be adhered to. If your project falls outside this set criteria, you will likely need to ask for planning permission before carrying out the works. Some home improvement you can make though include:
Building a porch

Internal alterations

Loft space conversion

Installing satellite dishes

Adding roof lights or dormer windows

Extending the back of your home

A basement conversion

Installing an electric vehicle charging outlet

Some porches, balconies and verandas

Change of use within the same 'use class'
When you buy a new property, by law, you will need to bear in mind any modifications made by previous owners since 1948 as this will affect your PDR allowance. For example, if the house has already been extended under the development rights since this date, you will be unable to modify it without planning permission – the PDR applies to the 'original' house, not the one you have purchased. Of course, this won't apply to all home improvements such as satellites but certainly will have an impact on any projects to increase the size of the building.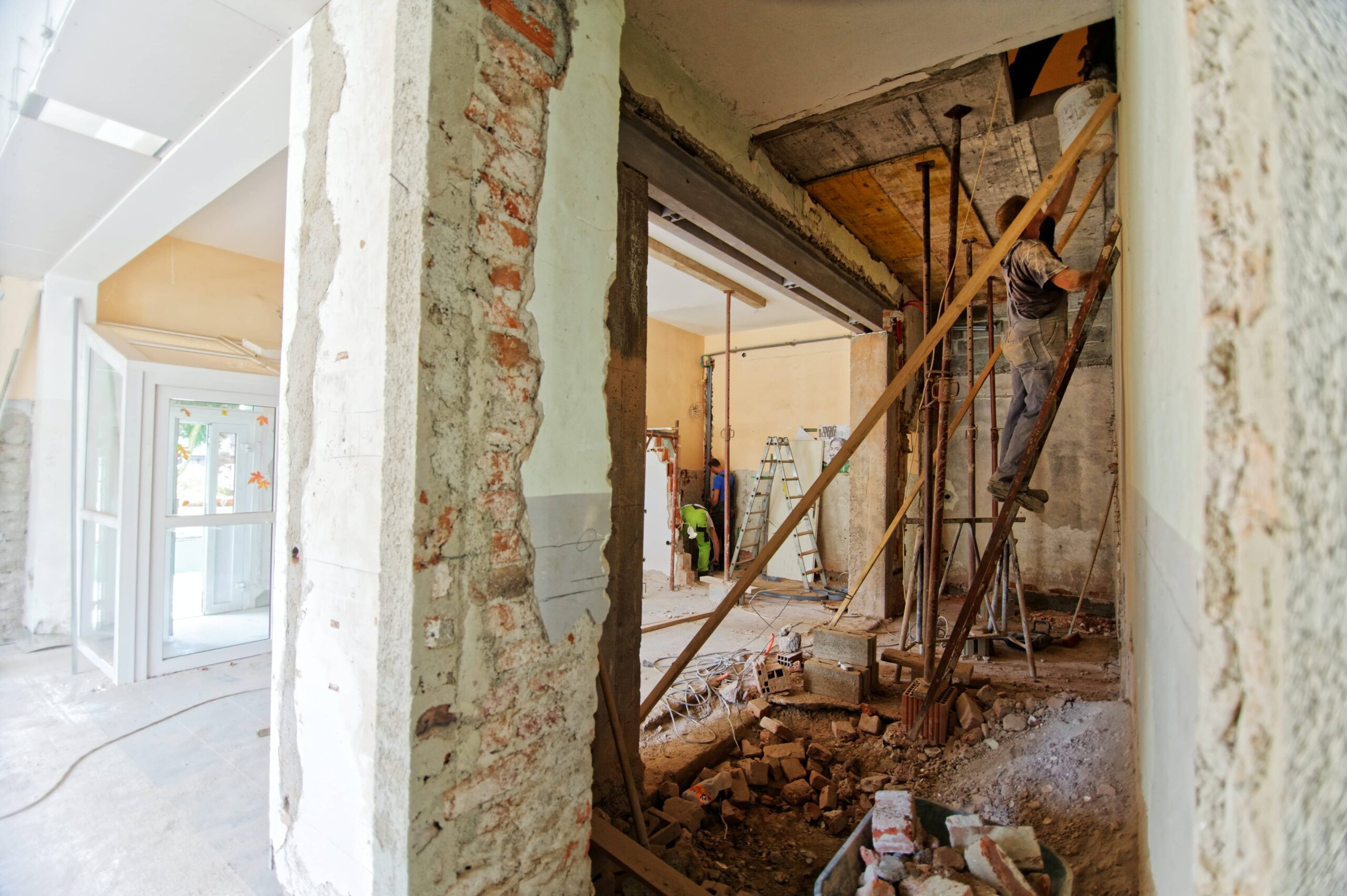 Are permitted development rights the same everywhere?
Not all areas of the country follow the same rules, particularly those of specific character or importance. In these areas, you will likely need to speak to your local planning authority as they might require permission for a project that would typically fall under a PDR. Working with an experienced architect can smooth out this process and they'll have the expertise to support you throughout, understanding the steps required for each area in the country. Examples where the PDR is different include:
Conservation areas

National Parks

AONBs (Areas of Outstanding National Beauty)

World Heritage Sites

Suffolk or Norfolk Broads
What is a 'use' class?
Changing what you use a property for is typically permitted as long as you're switching within the accepted 'use classes'. There are a range of combinations, but common examples include adapting a restaurant to a shop, a shop to a business, a professional or financial service to a restaurant, or a shop to a residential house (of a certain size).  Whilst change of use may not need planning permission, if you're looking to work on the external parts of the building or give it a major update, you might need to get permission so remember these two types of works are separate.
What happens if you build presuming you are covered by permitted development rights but should have sought planning permission?
If an extension or outbuilding is constructed and the local planning authority determine the project does not comply with PD regulations then you may be faced with enforcement action, typically resulting in a request for a retrospective application for planning permission. But, should permission be refused, it is extremely likely that any extension or other modification to your premises would be required to be demolished. Therefore, confirmation is highly recommended prior to beginning works and it's crucial you work with an experienced architecture to follow the strict criteria and guidelines of the permitted development rights scheme.
How can you check if you are covered by PDRs?
The government has a planning portal with a very useful interactive tool that will allow you to quickly discover if your project – or part of it – might be allowed under permitted development rights or require planning permission.
Whilst lawful development certificates are not compulsory to make modifications under permitted development, they can act as a safety net in case any objections or complaints come to light. And, this document will likely be required when your property is put up for sale to prove any extension was carried out lawfully. The certificate can be obtained through the government's planning portal but be aware, this can take up to 8 weeks.
Greenway Associates: Our services
Permitted development rights can seem confusing, with such specific criteria to check before a project can begin you may be tempted to just hope for the best. However, before building can begin, it's crucial you have a design that stays within these guidelines to avoid any costly mistakes that could result in complete demolition! You, therefore, need to work with an experienced architect that can meet your brief and understands the PDR requirements, they can confidently advise and will have the necessary knowledge to smoothly guide your project from start to finish.
The updated PDR scheme opens up a world of new opportunity for home improvement; whilst there are criteria limiting your design, small projects can have a huge impact on the overall feel of your property. And, you'll be able to begin repeating the benefits far sooner than you would should you need to seek out planning permission! So, before jumping into your next home development project, ensure you have first checked to see if you qualify for PDR or speak to an architect that can help you through the full process. 
Here at Greenway Associates, we can guide you through every step of the process whether it be a project within the PDR limitations or something more large scale requiring planning permission. From planning approvals, construction drawings, interior design, and overseeing the project, we are here to help. To find out more about how we can help support you and your dream project, please visit our website or get in touch today to discuss!
RECENT PROJECTS
At Greenway Associates, we have completed over 2,000 architectural design projects
BINFIELD ROAD
admin
2022-05-30T07:39:03+00:00