New Year Home Renovations
That Will Add Value To Your Property
Taking on a new project in 2022? Or looking for an extra contribution to your new house fund when you sell? Either way, there is tons of design work and layout changes you can make to boost the resale value of your property. They don't have to be big, and even the most subtle of changes can make a significant impact. However, the most important factor is to ensure your property is up to date and doesn't show signs of structural damage or faulty appliances. General upkeep throughout your time living there will ensure you don't have to make too many adjustments in the future. 
We're going to suggest some brilliant new year home renovations that may surprise you with their ability to increase resale value. From different price points and some do-it-yourself projects – there are plenty of options for you to choose from. Although, don't forget to take the age and style of your property into consideration. 
Certain factors may impact the ways you can revamp your property and budget will of course come into play. So if you're really unsure what will guarantee you the outcome you are looking for, get in touch with our team. We can provide you with construction drawings that bring your ideas to life, as well as go through all the planning and design approvals so you don't have to. Working together, we can achieve anything!
Spruce Up Your Garage Doors
This may seem like something you could just take a jetwash and a coat of paint to. However, many garages (in both modern and traditional properties) sit at the front of the house and so will greatly affect the curb appeal. Along with your front door – the appearance of your garage entrance can add value by making the entire property look more modern and well kept. With this in mind, it may take more than a lick of paint to effectively do the job. 
For a little extra investment, electric automated garage doors will make the world of difference. They improve the ease of access for you and potential buyers, as well as increase the security of your home. All of this, along with the budget invested will help to add value to your home. They are a great selling point that allows you to stay warm in the winter and have a secure space to store vehicles, tools and assets that will add a contemporary touch to your entrance. 
However, even if you opt for manual doors – adding a pop of colour draws attention immediately. You don't need to stick to the traditional white metal we see most commonly. You could add some continuity around the exterior and go for a brighter touch that continues with the window frames and front door too. Deep blues or natural wood can create a modern appearance that keeps these elements looking fresh and clean for longer. 
Install A Bath And Shower Combo
It can be a great saver to have one or the other. However, having a bath and shower available will ensure your property appeals to everyone down the line. Families may require a bath for young children and babies. However, working couples and those with less mobility will need the convenience and speed associated with a shower. 
It doesn't always mean you need separate units, however. A securely fitted shower head within a tiled bath area offers the best of both worlds. It is important to remember that your space will need to be watertight if you're combining the two elements. This means a fully tiled room or either shower curtains or a glass separator will be necessary. This way you can be sure to mitigate the risk of leaks and mould. 
Although, installing a separate unit will always be desirable. So if you have the space – a good-sized bath and spacious shower bump up the value of your house immediately. When incorporated into a modern bathroom, you're onto a winner. It's one of the new year home renovations that can take years off of the interior. Keeping the furnishings and design up to date is always a suggestion you will hear from architects, agents and designers. 
Functional Loft Conversion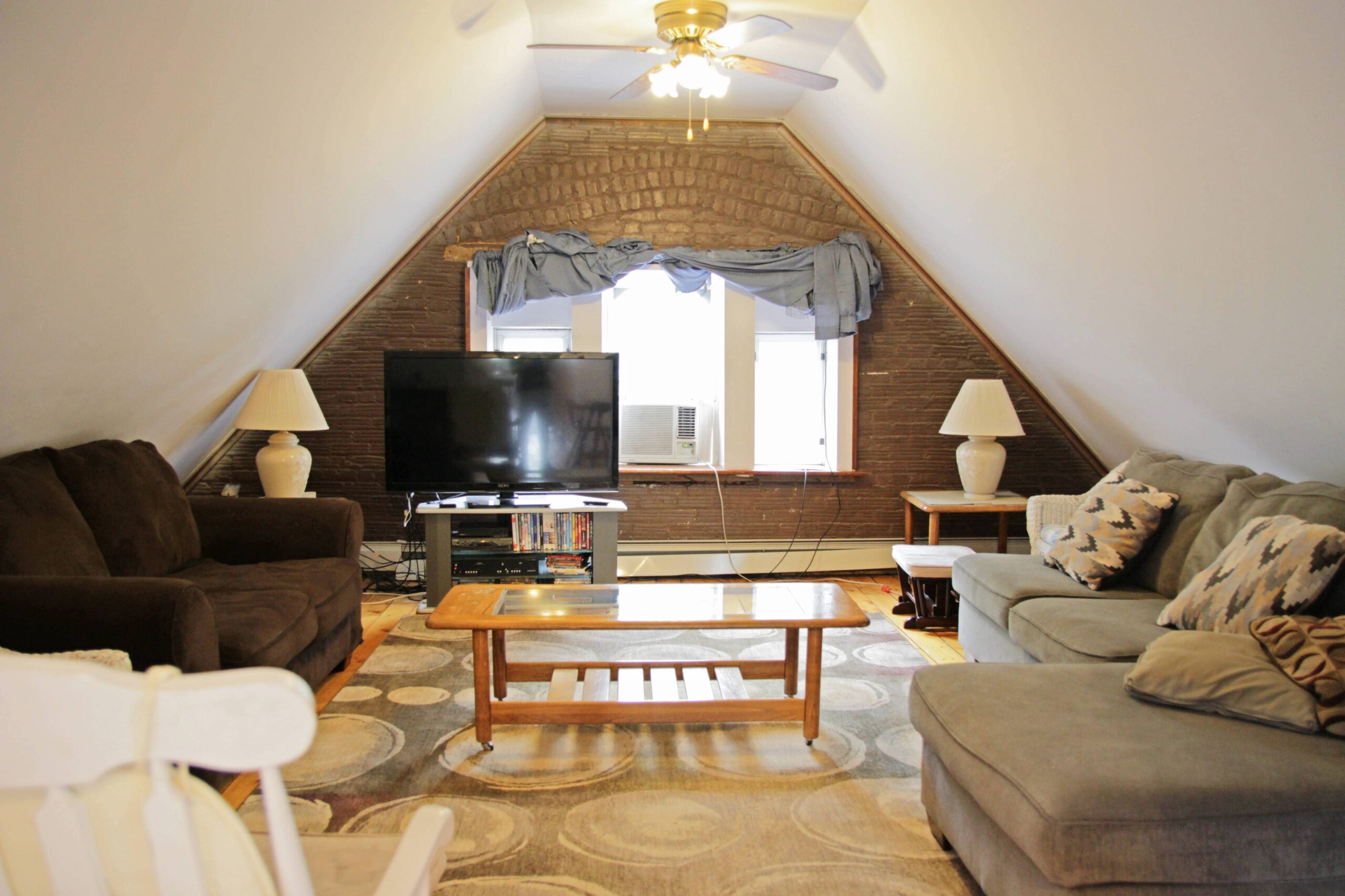 Adding value can mean many things. But when you're adding extra space to a property, it can make one of the most significant impacts. Loft conversions are a fantastic way of increasing the bedroom count for estate agents or bettering the functionality of the property overall. It gives you more square footage to charge for and provides many functions from office space to a guest room with ensuite. 
Of course, many newly built houses don't allow for this kind of new year home renovation. In this case, annexes or extensions may be the way to go. However, older properties often have large attic spaces with plenty of potential for conversion. 
We understand that this is a rather costly investment. But even a basic loft conversion could result in a 15% increase in the value of your house. It appeals to many people looking for more space when they move and can overcome the struggles of clutter and unorganised storage spaces. 
Before you get too far down the line in the design process, we suggest you follow our checklist to ensure your property is equipped to handle this kind of new year home renovation. 
Roof Height –

Is there enough standing room to make the space functional and undertake significant remodelling?
Square Footage –

Sometimes, the loft can fall short and actually be more useful as a general storage space. Without the right amount of space, it may not be worth converting into another room.
Chimney breast –

You'll need to be sure the chimney doesn't encroach into the loft space or affect its ability to be redesigned. If it does – you could have it removed.
Felt –

If the property doesn't already have felt under the roof tiles – it will need to be added before the space can be properly insulated. 
Open Plan
If you like the idea of adding another 15-20% value, then removing an internal wall is one cost-effective way of doing so. New year home renovations are inevitably going to impact your living situation for a little while. With tradespeople coming in and out and bricks and paint lying around – it can put people off big projects like this. 
However, in reality, it does not have to take too long. Nor does it have to cost an arm and a leg. As long as you have the correct supports in place and the design does not disrupt the structure of the property, you can develop a bright and spacious open planned living area. This style of living has become increasingly popular due to the light it brings and its impact on space and functionality. Not only will it add value, but your house will soon become a popular choice for potential buyers. 
Oftentimes, a kitchen/diner will be the best solution for open plan areas. This approach makes room for new units and modernisation along the way. To modernise the whole space, an island or breakfast bar can be installed. It links the two rooms together and adds extra counter space – another selling point for modern kitchens. The more of the room you can use and create functions for – the more appealing it will be for potential buyers. Use whatever space you have to its full potential. 
New Year Home Renovations With Greenway Associates Expertise
This list is endless really. There are so many things, big and small, you can do to add some value to your property. From new carpets and fresh paint to built-in wardrobes and garden decking. It doesn't have to be expensive – but larger projects are going to see the best result. Kerb appeal and space are also two things that can really impact the outcome of your house valuation as they are key factors on a potential buyer's checklist.
Moreover, Greenway Associates offer a wider range of services that complement any new year home renovations ideas you may have. Our team of experts specialise in multiple areas such as:
Whatever you are dreaming of this year for your house – we can work with you to make it happen. Not only will we ensure the design is perfect and in keeping with the rest of your property – but we will offer advice on the best way to add value.
If you want to start the process, get a quote or learn more, we have experts who can help you. From planning approvals, construction drawings, interior design, and overseeing the project, we are here to provide the best service. To find out more about how we can help support you and your dream project, find out more about us by visiting our website or get in touch today to discuss!
Alternatively, take a look at our portfolio for inspiration and to see how we could take your ideas to the next level.
RECENT PROJECTS
At Greenway Associates, we have completed over 2,000 architectural design projects
BINFIELD ROAD
admin
2022-02-03T11:37:46+00:00